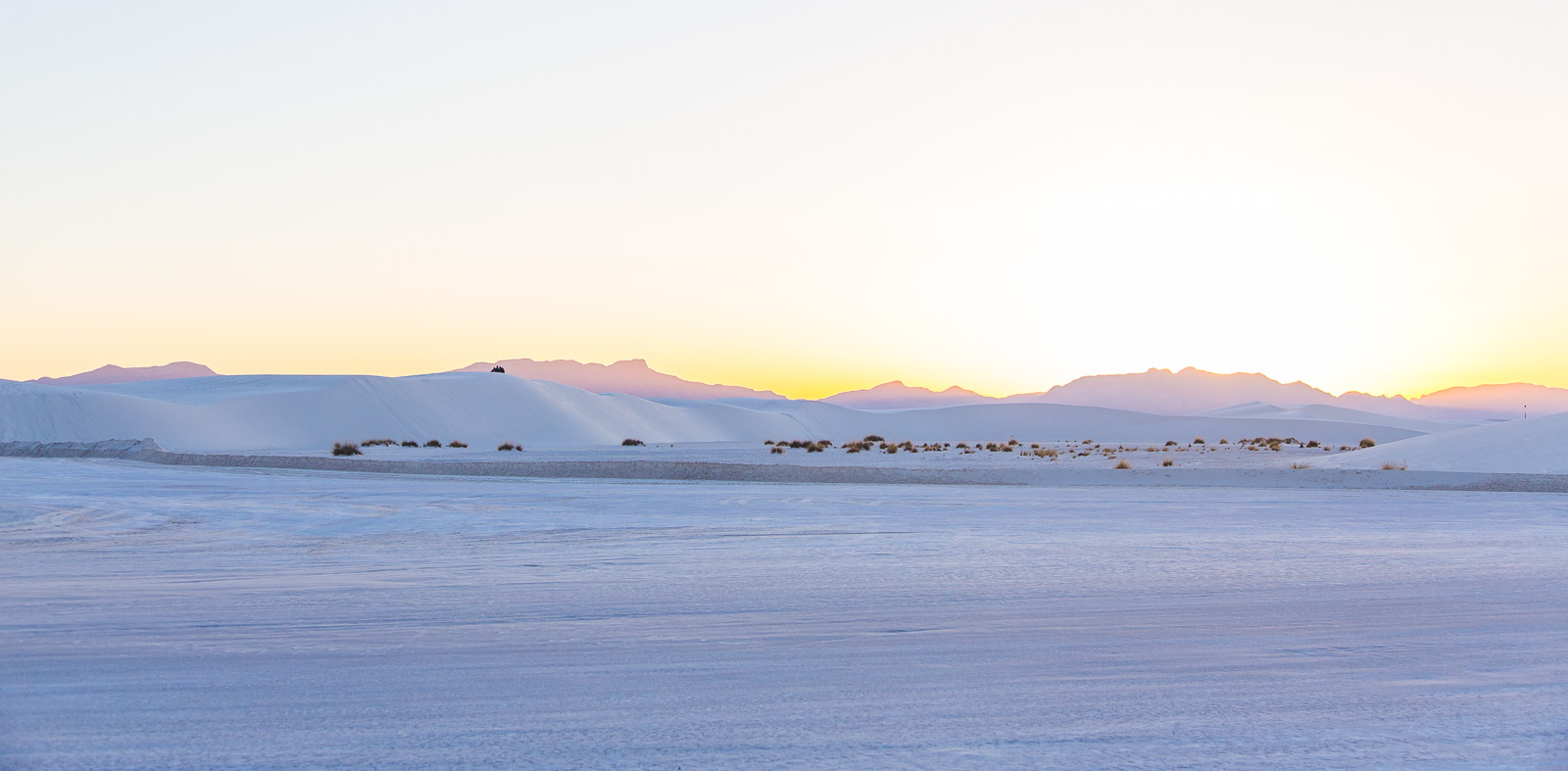 White Sands
White Sands National Monument is a place that needs to be experienced in real life–the sand is actually composed of tiny crystals, and it glitters in the sunlight! We also witnessed the most beautiful sunsets imaginable in the park, as well as at the lake where we camped. It's a playground for young and old, and a photographer's dream.
The nearby town of Alamogordo was also a pleasant surprise. We found the people very friendly, and the community quite diverse due to the proximity of the nearby military base. We lucked out–we just happened to be in town at the same time Holloman AFB held an open day/airshow. There were lots of activities for kids, including stomp rocket building, bouncy houses, and drone racing!
We can also recommend checking out Pistachio Land if you're in the area. There's a nominal fee for a tour of their orchard with a coupon for a free cookie or discount off of ice cream. In their shop, they have free wine and nut tastings. If you head east on highway 82 up into the Lincoln National Forest, it's hard to believe you're in the same state! The dry hot desert quickly fades away into forests of Douglas Fir and Ponderosa pine the higher you climb. Within a short half hour drive, you find yourself in a cute ski resort town, where we spotted both a bear and elk as we drove by!
We did a bit of research about sledding on the dunes at White Sands before we went to the park. There are sleds available to purchase and rent from the gift shop on site, but for a fraction of the cost, we were able to purchase a few disc sleds at Wal-Mart. We didn't have wax though, which really is necessary to get down the hills, but we actually found several abandoned cubes of it laying around the base of the dunes.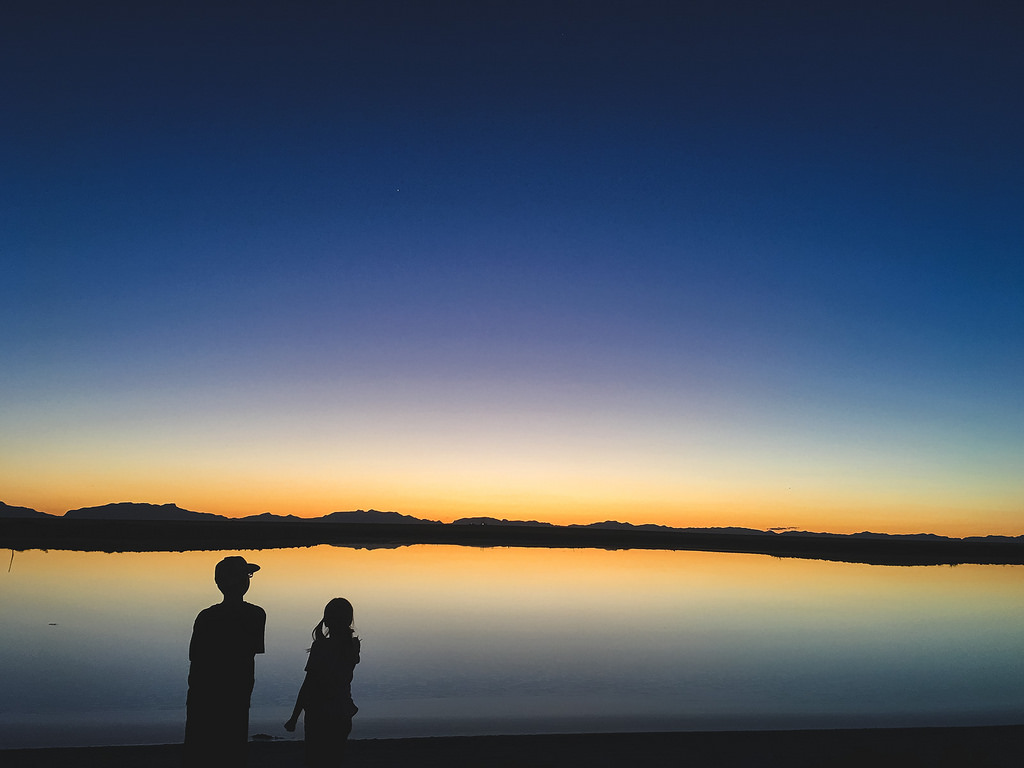 We camped right at the edge of Lake Holloman.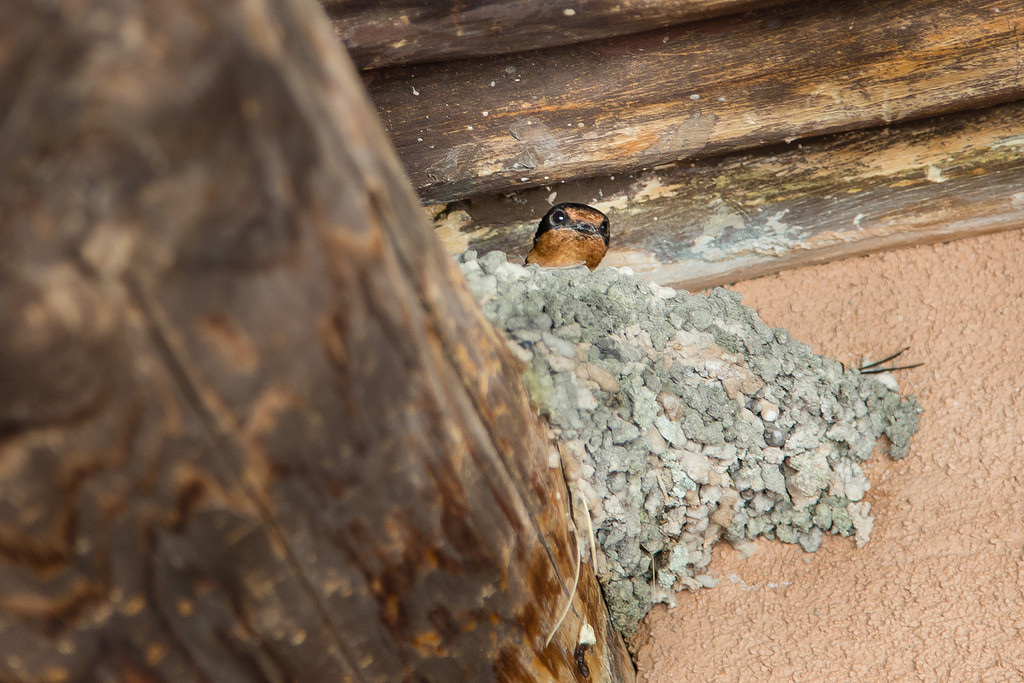 Barn swallows were everywhere at the White Sands NM visitor center.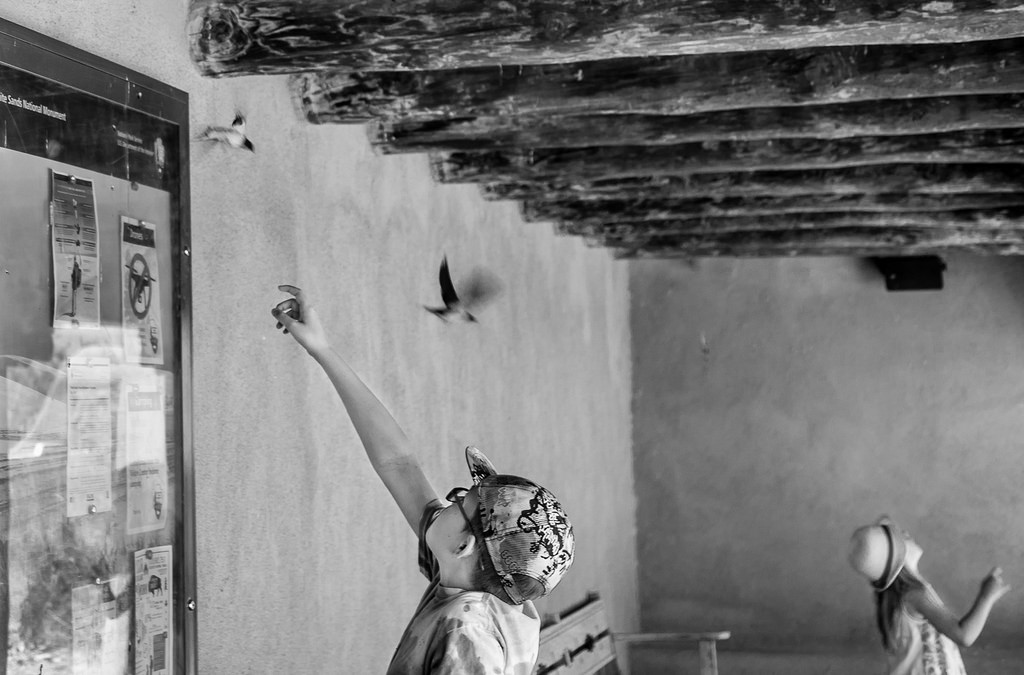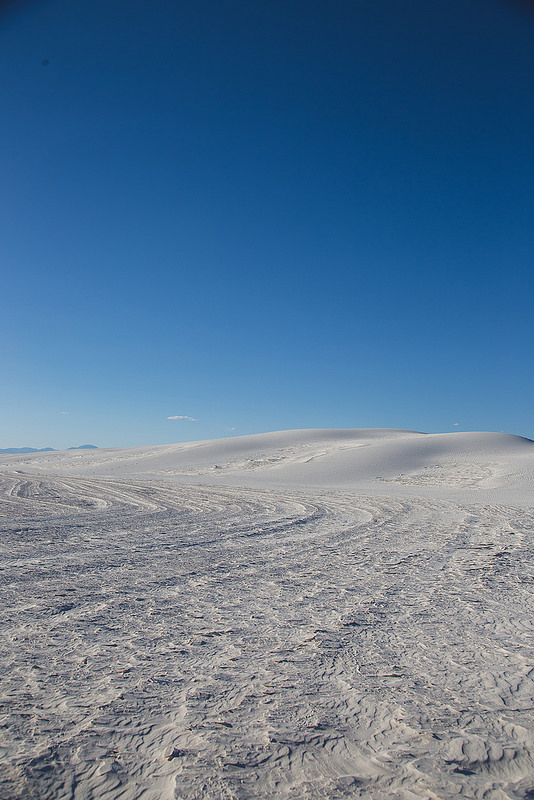 Yes, it really looks like snow.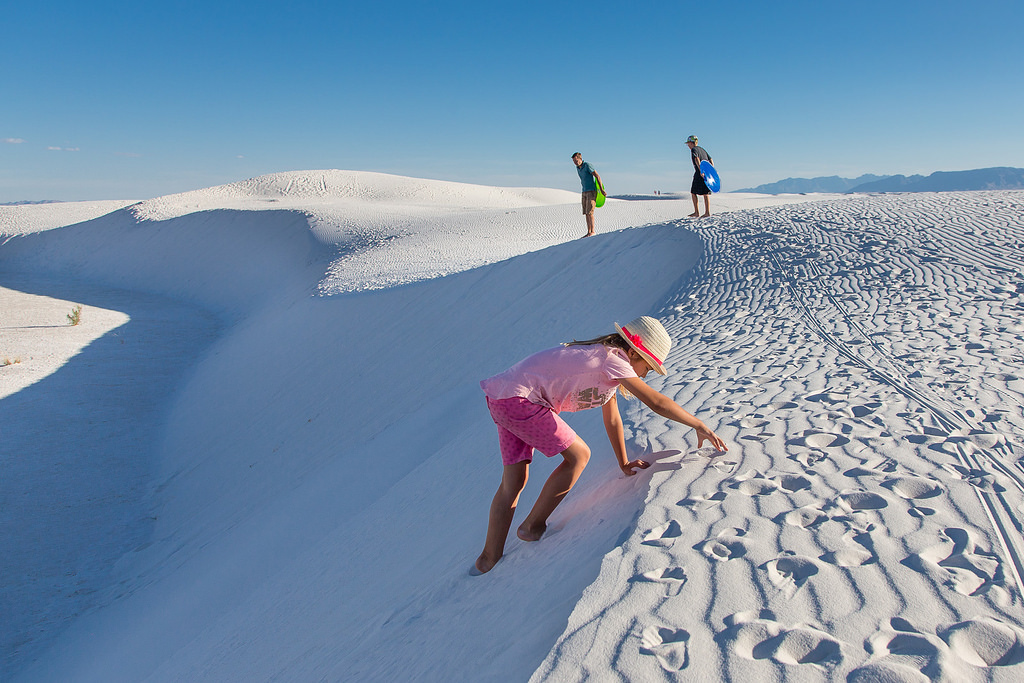 The kids absolutely loved the sledding, but it was quite the workout climbing back up. The sand is so fine that you sink in and slide backwards, as if you're on a sadistic quicksand stair master. Haha!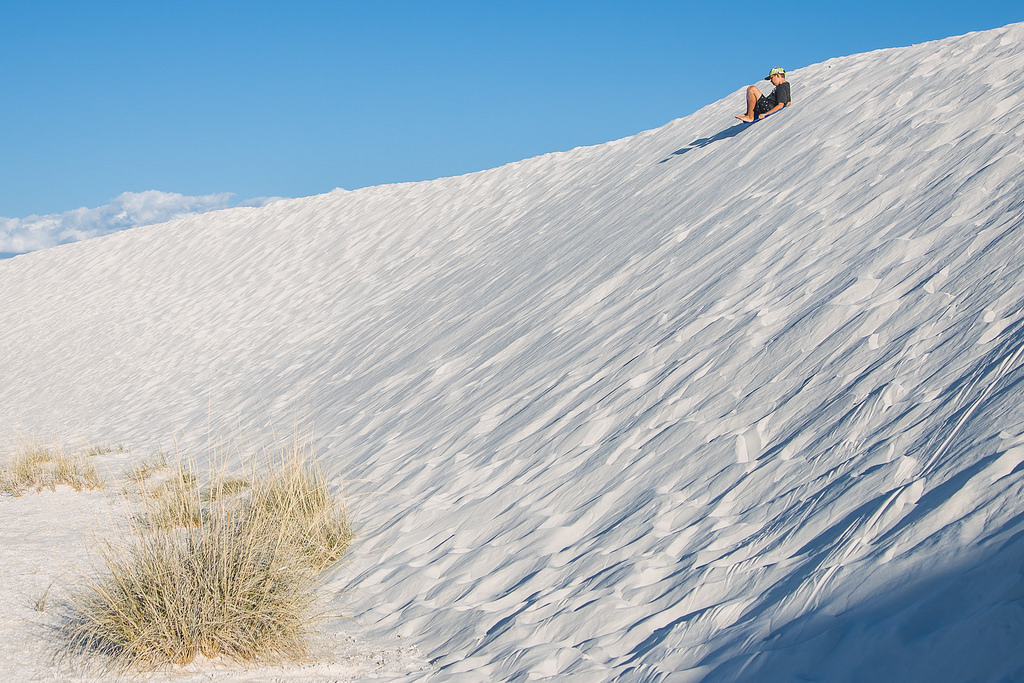 When looking for the best dunes to sled on, choose the tallest, steepest ones! At the top, you'll be sure it's too steep, but sledding on sand is not as fast as on snow, and you really need the steep incline to get going. After giving your sled a good wax coating, hop on, hold up your feet, and lean back.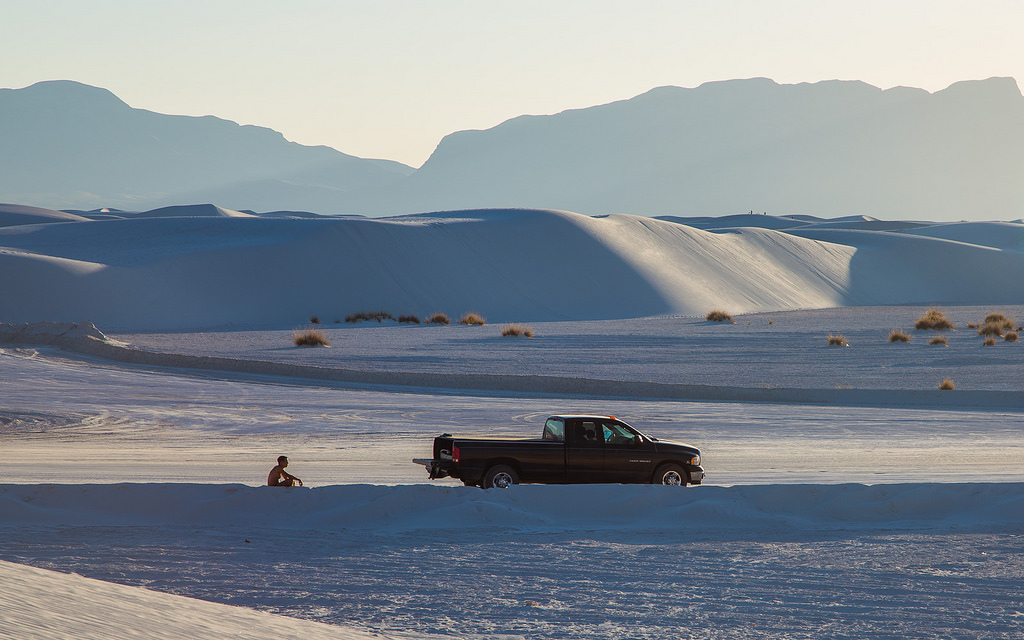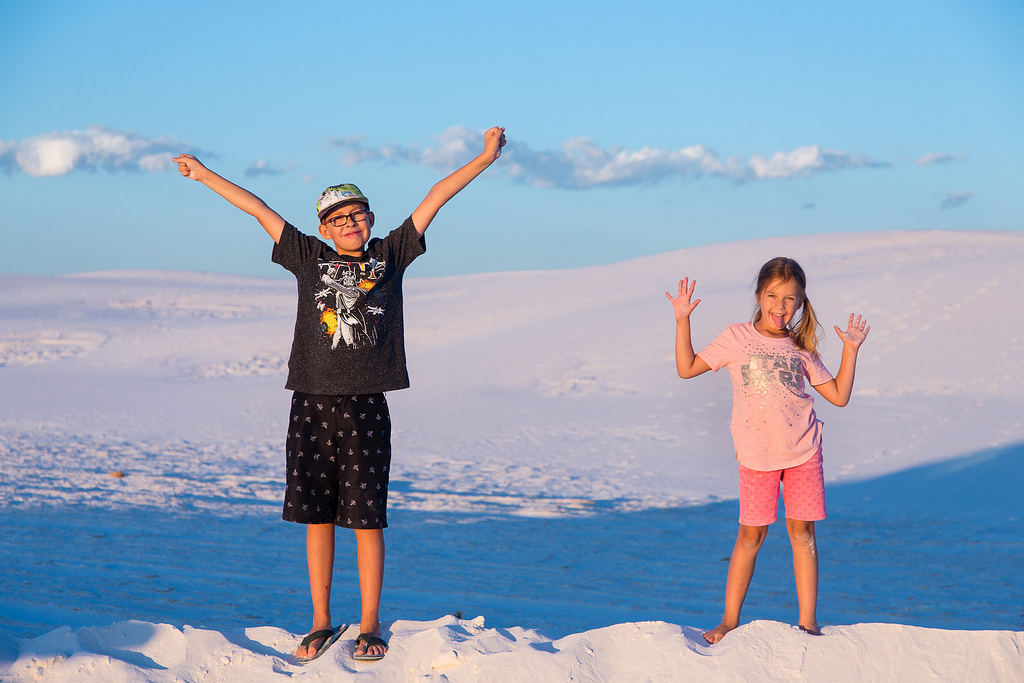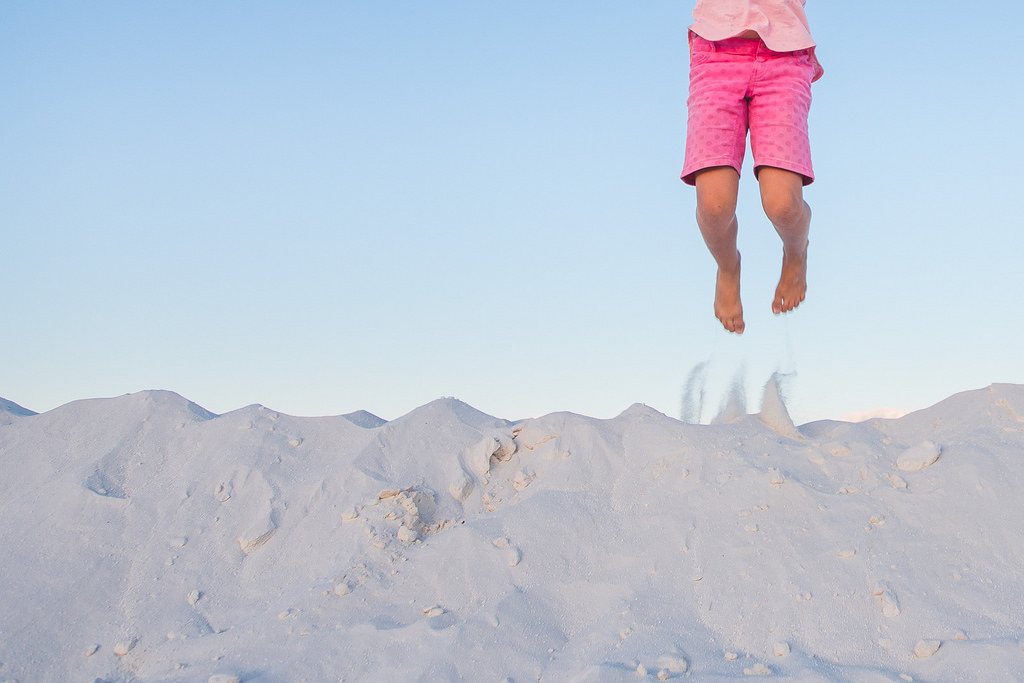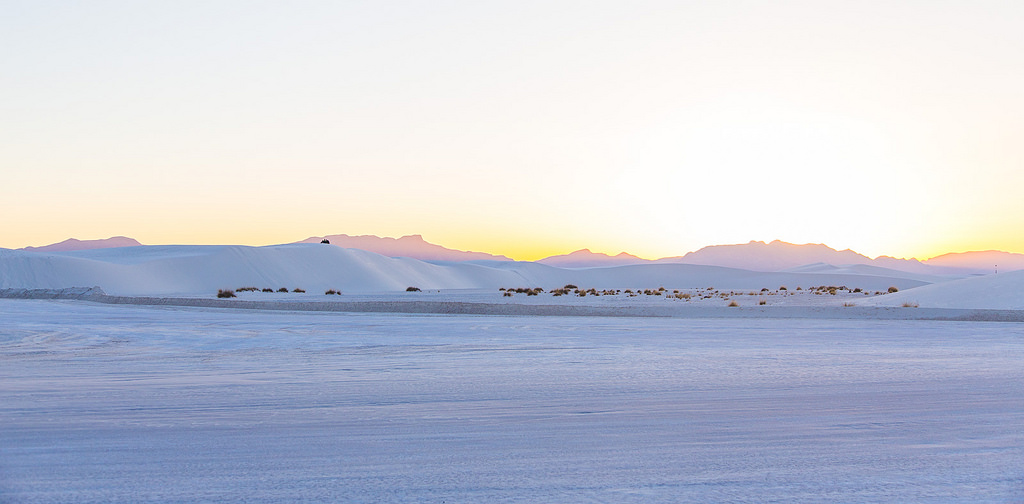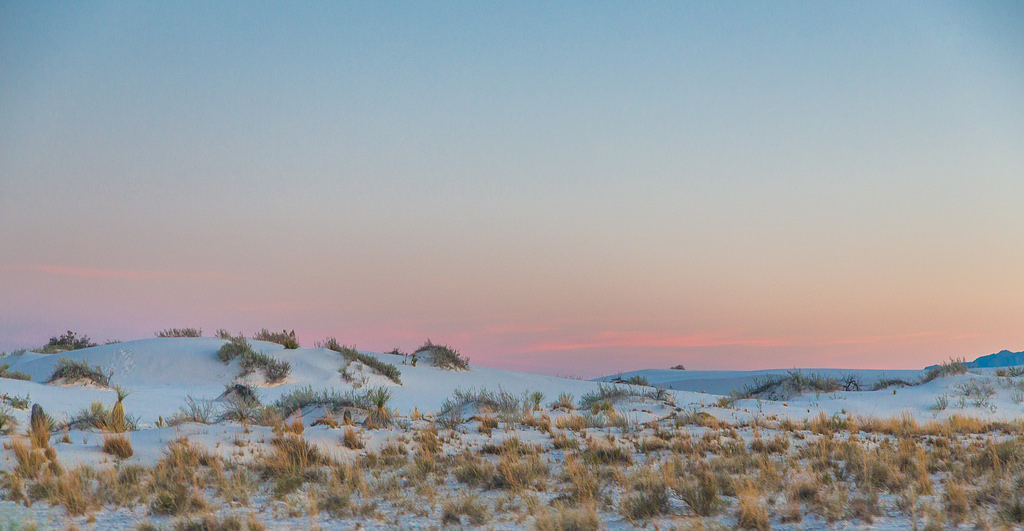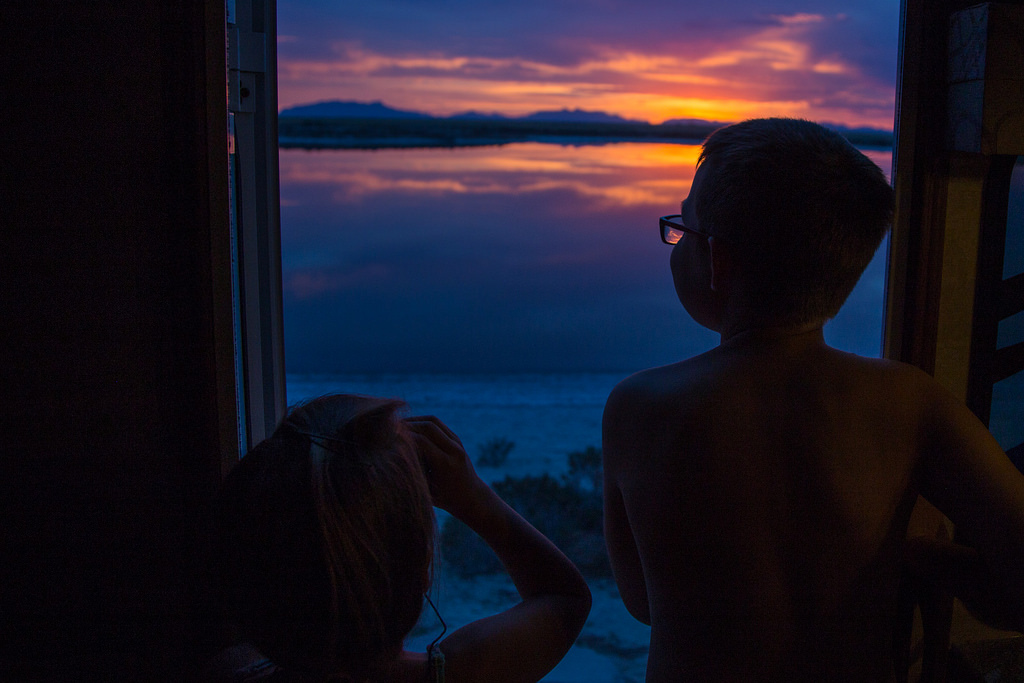 One of our sunset views right out our front door.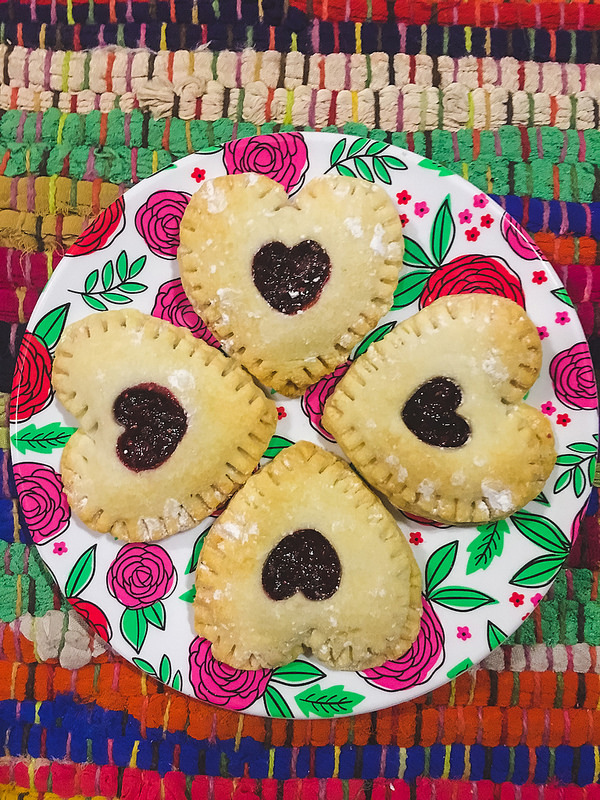 We meet up with our old camp friends from Padre/Big Bend again, and Miss B brought us these delicious and beautiful cookies!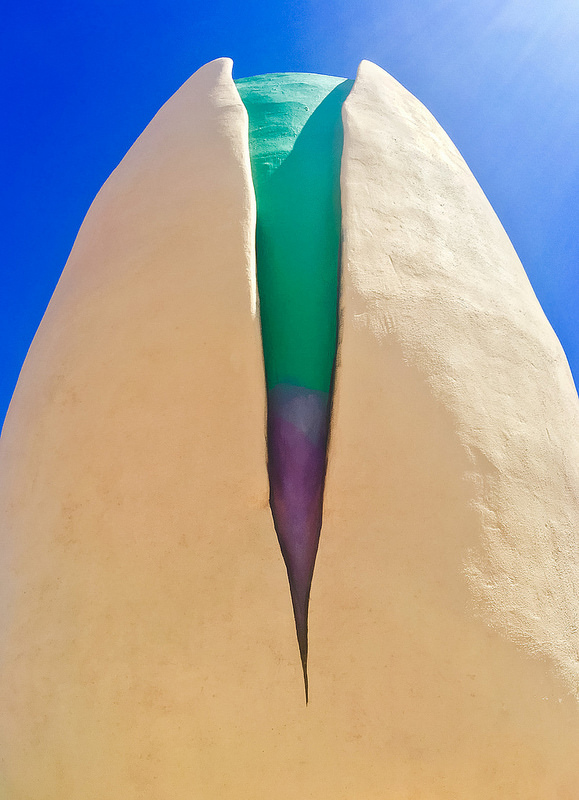 I had no idea that pistachios were a thing in New Mexico. Home of the world's largest pistachio to be exact!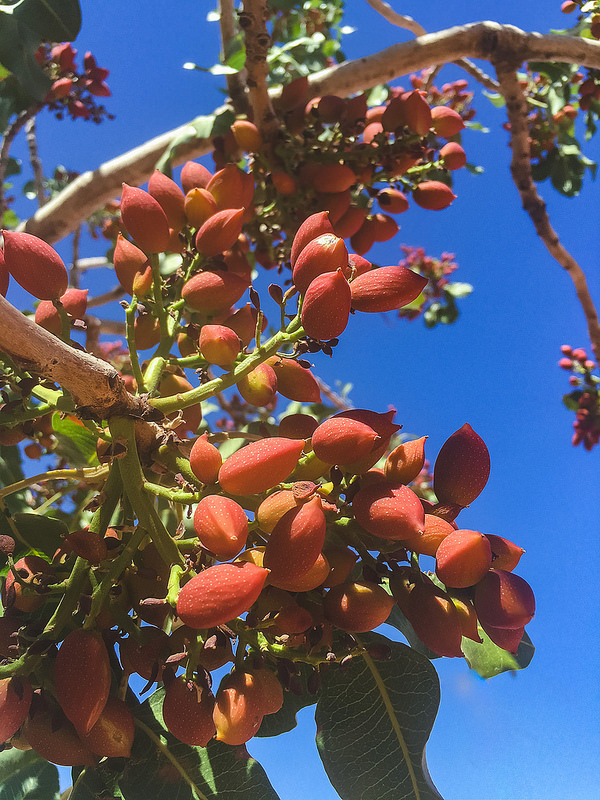 Baby pistachios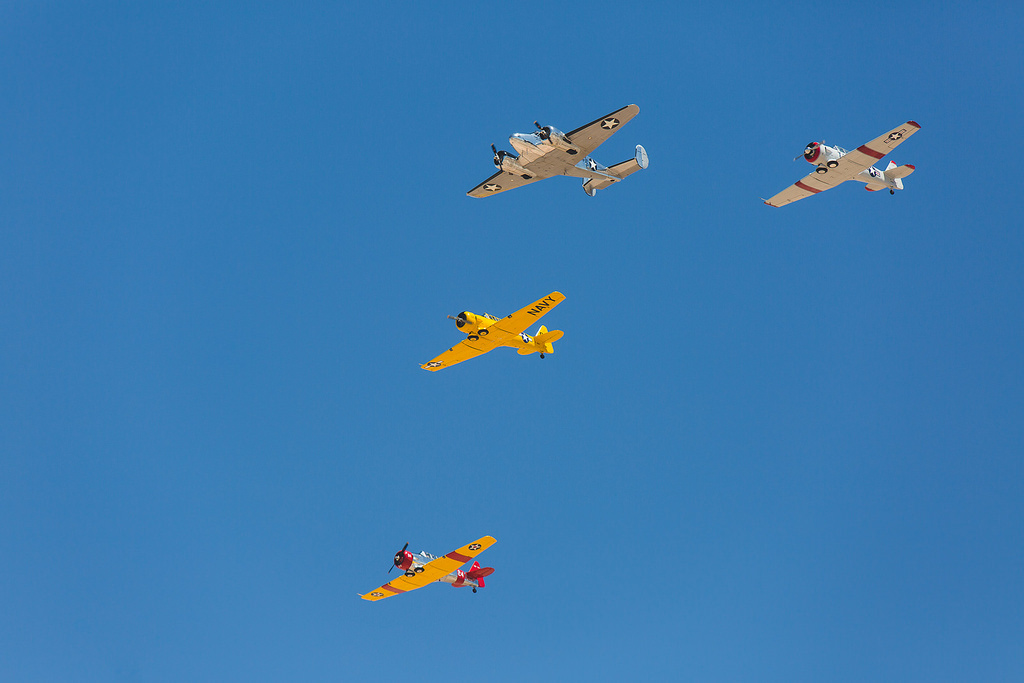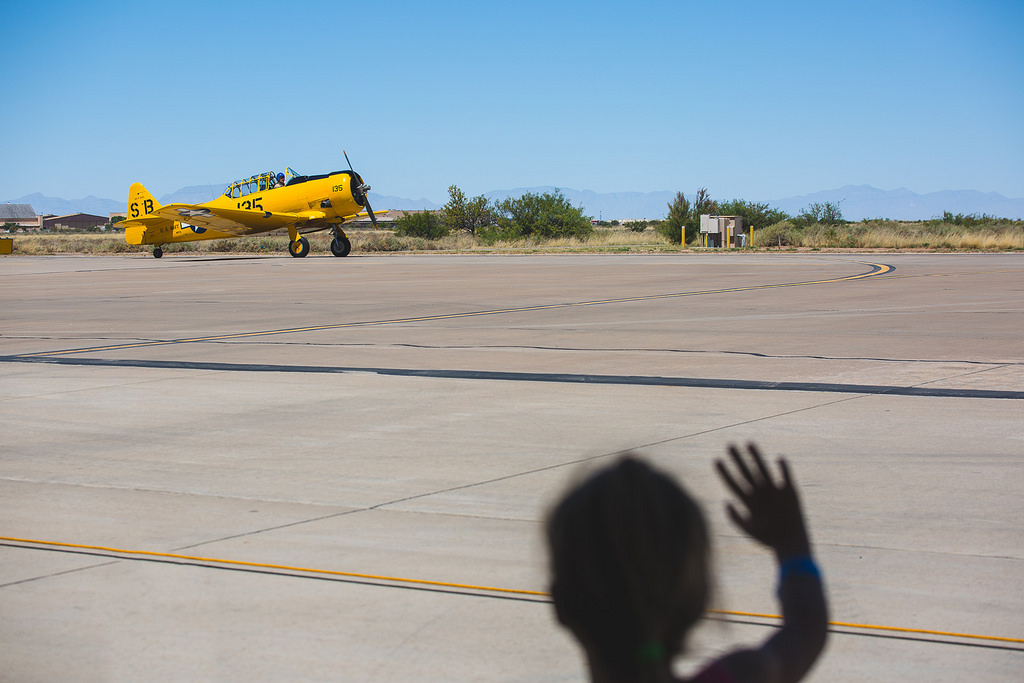 If a cute little girl waves…..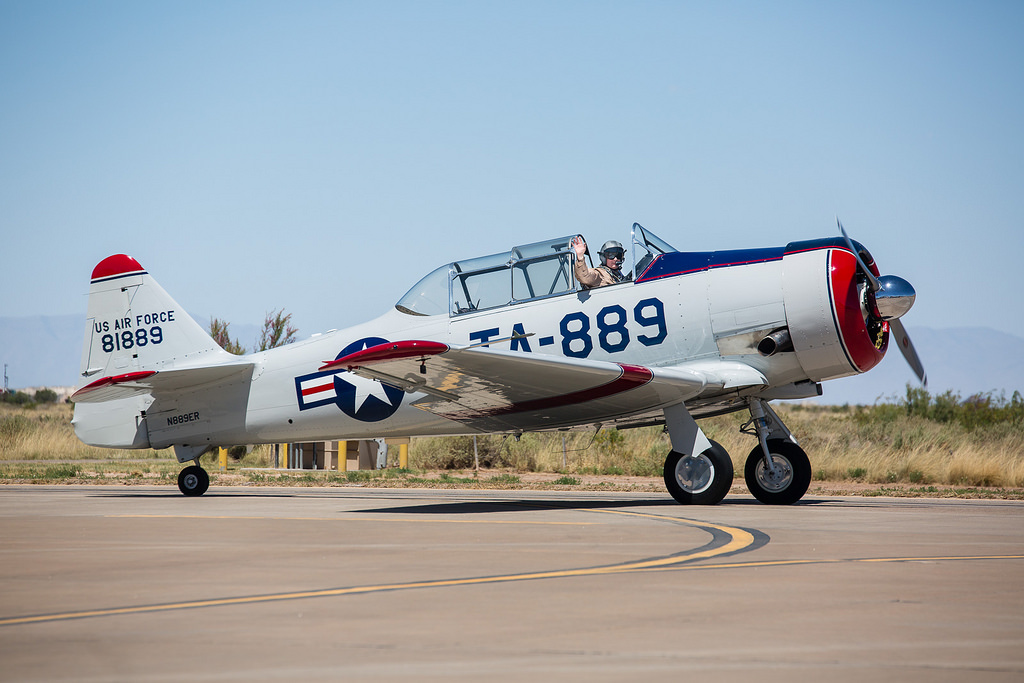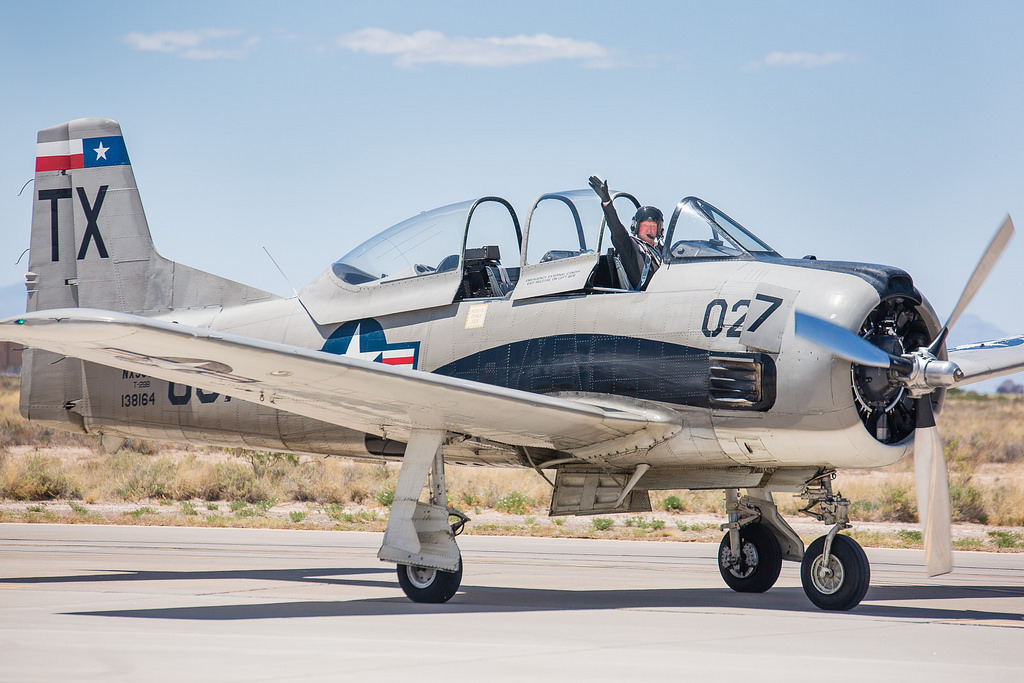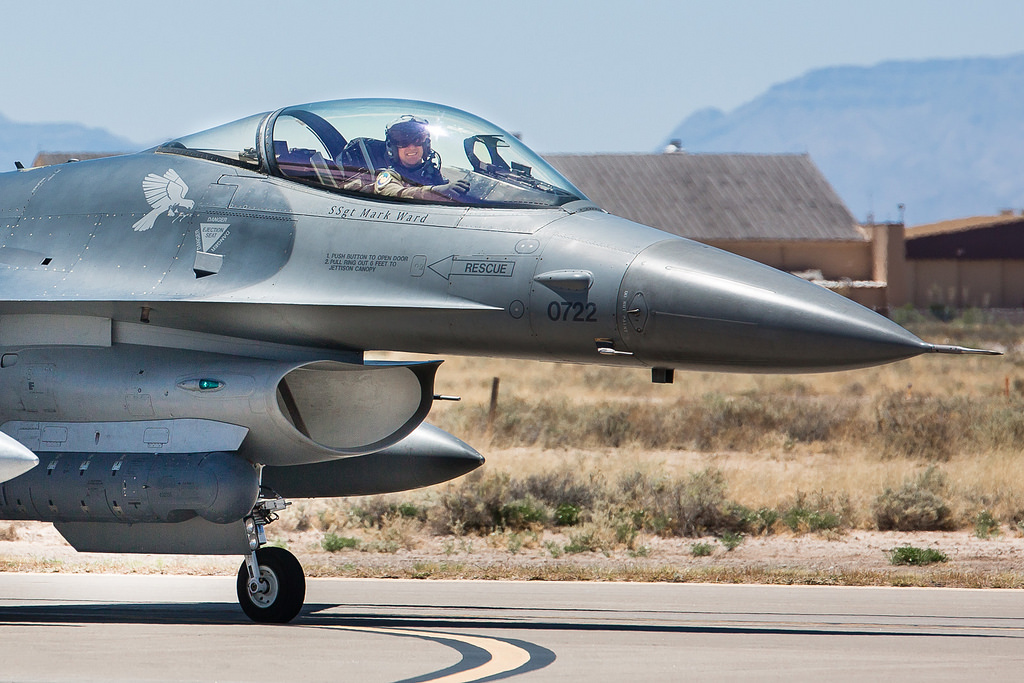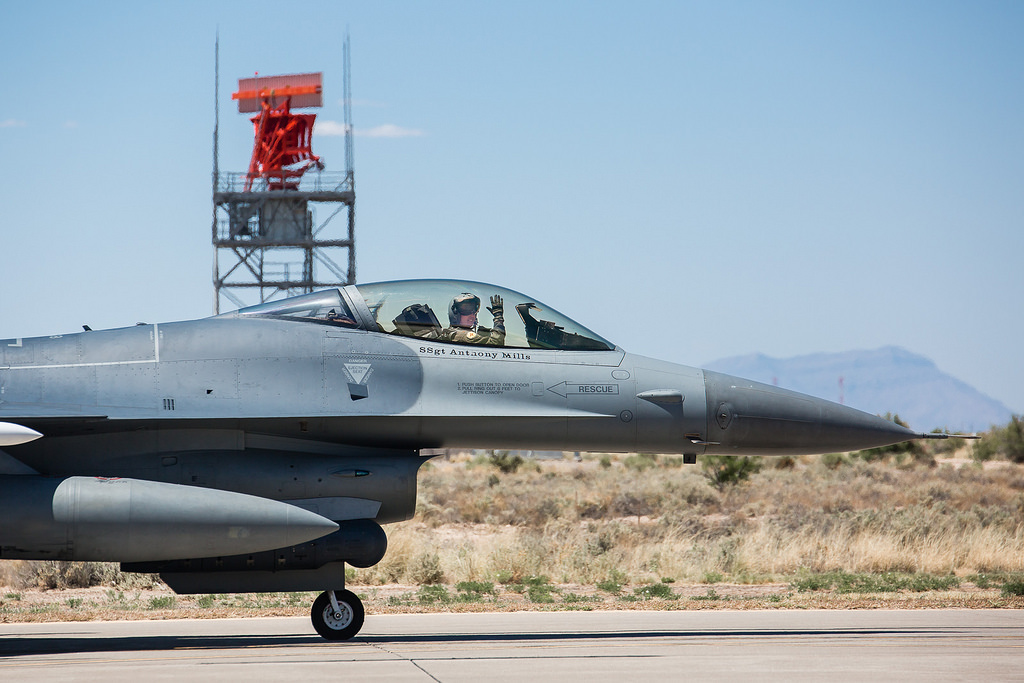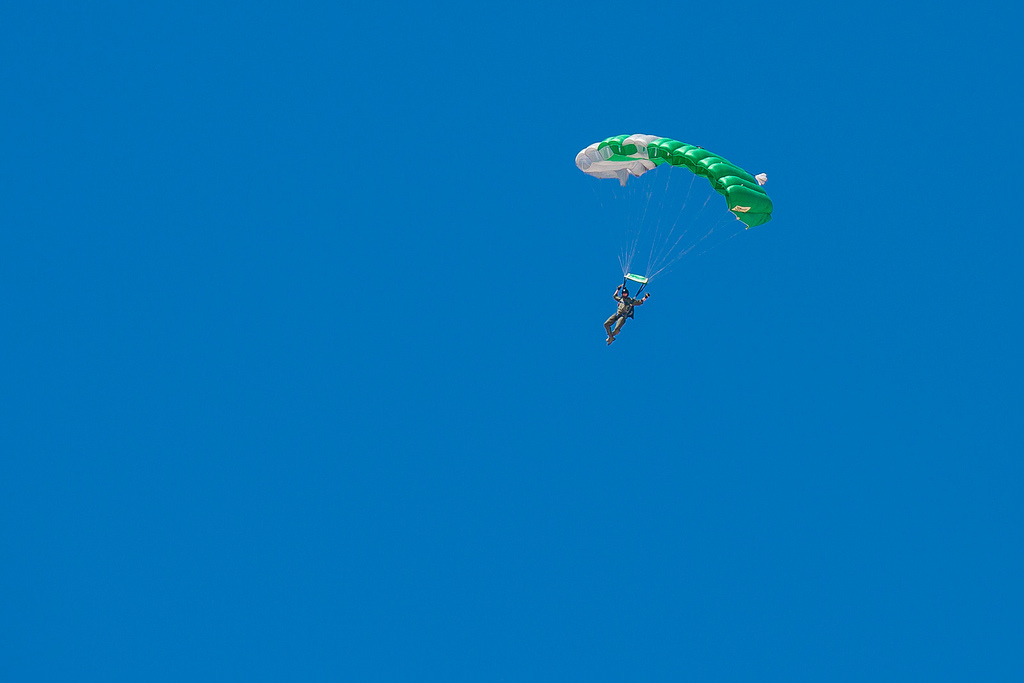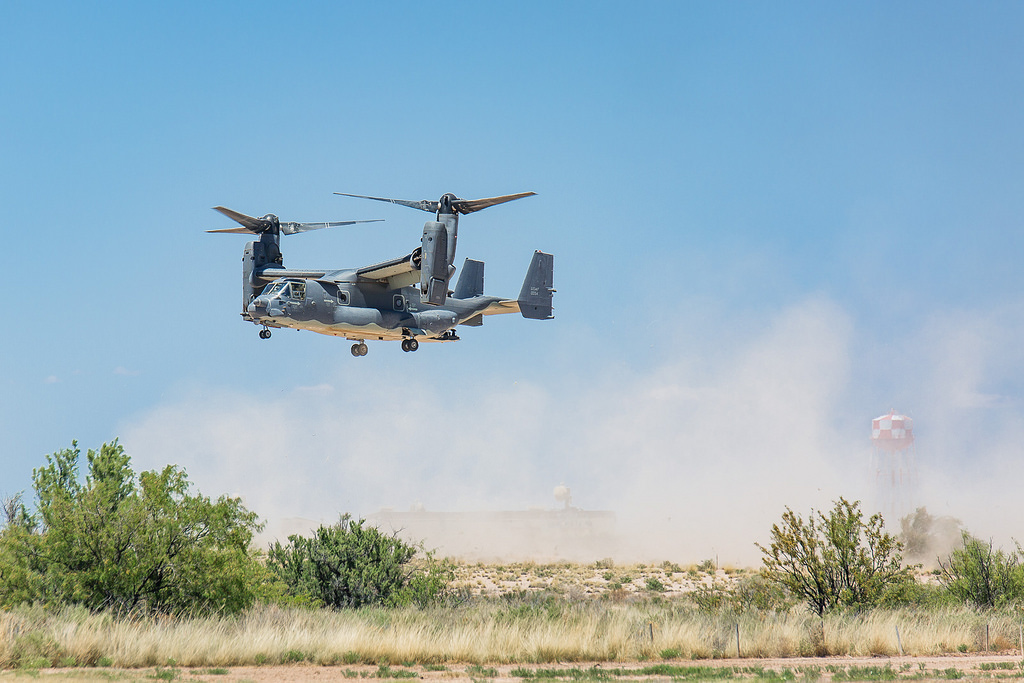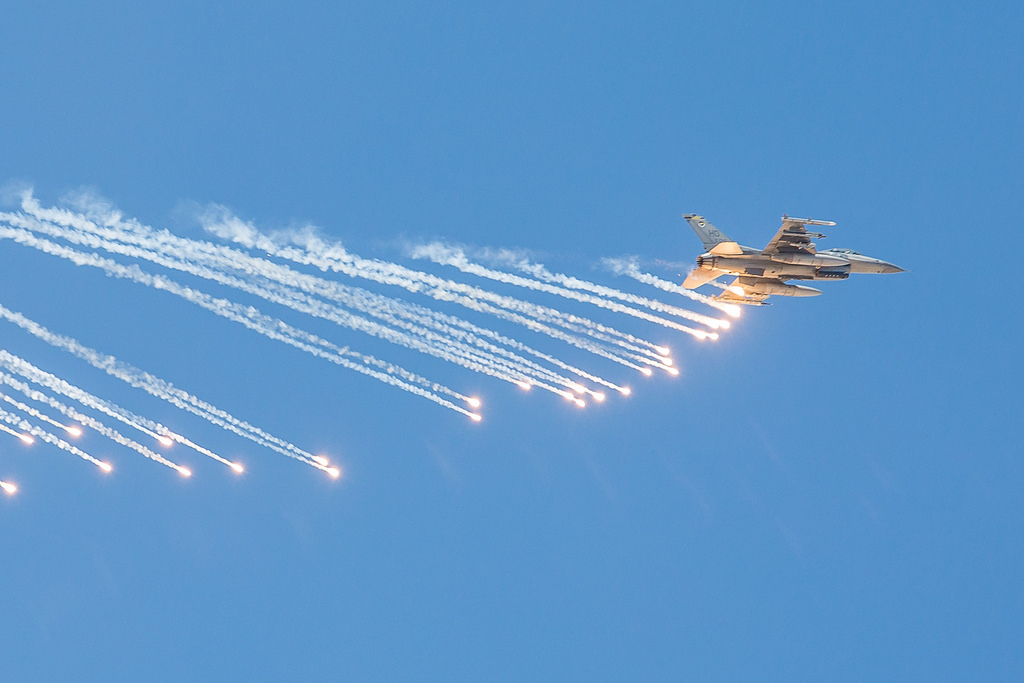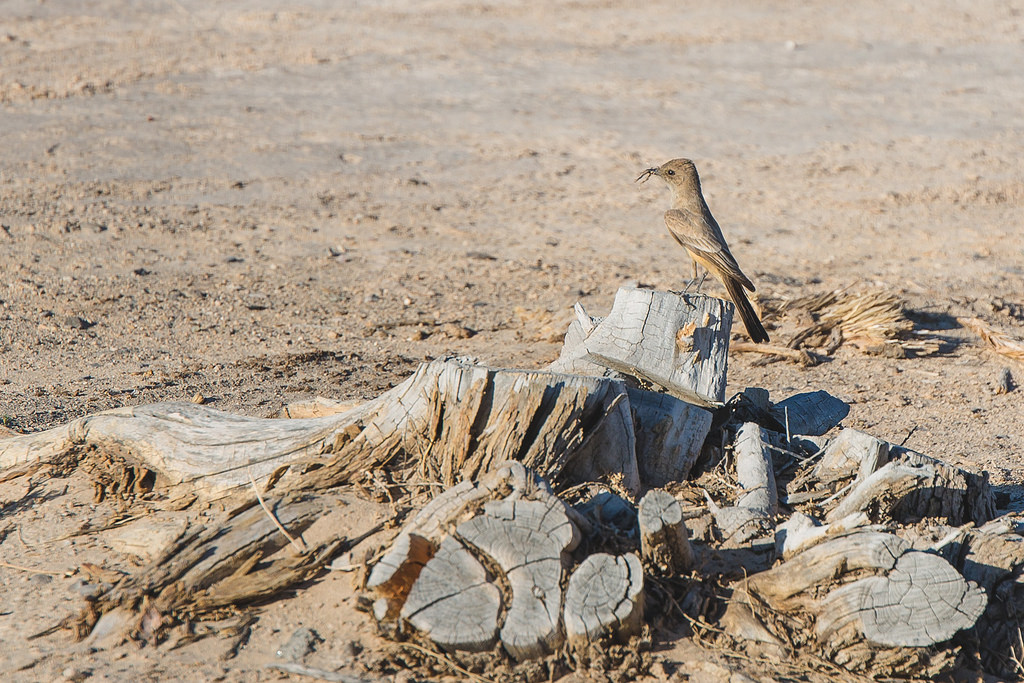 This sweet gal was roosting under the camper and building a nest in our hitch!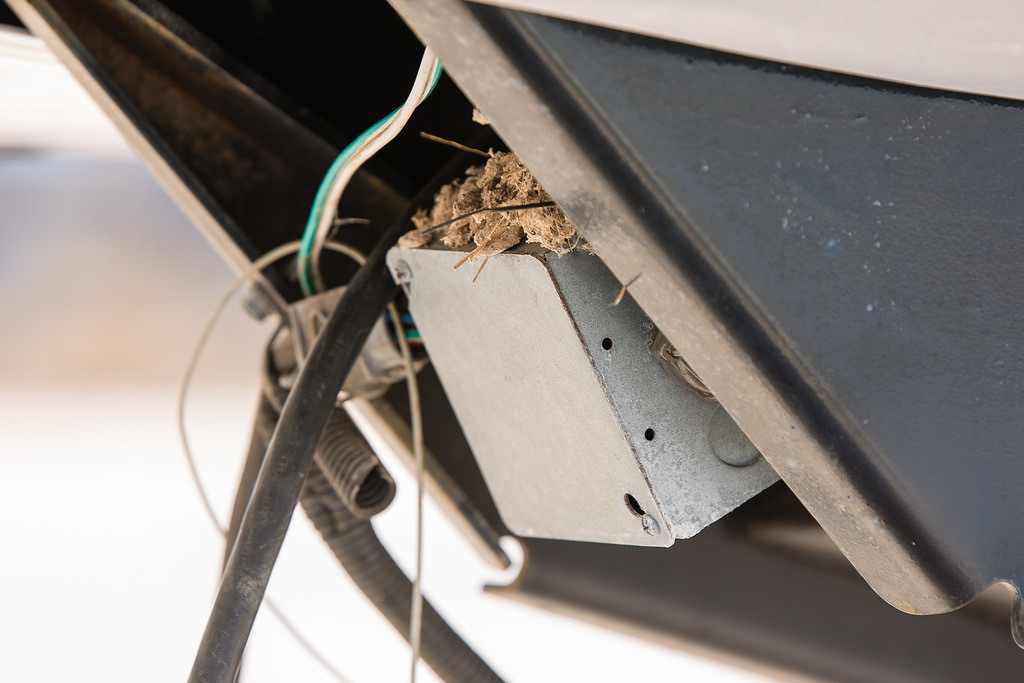 The nest….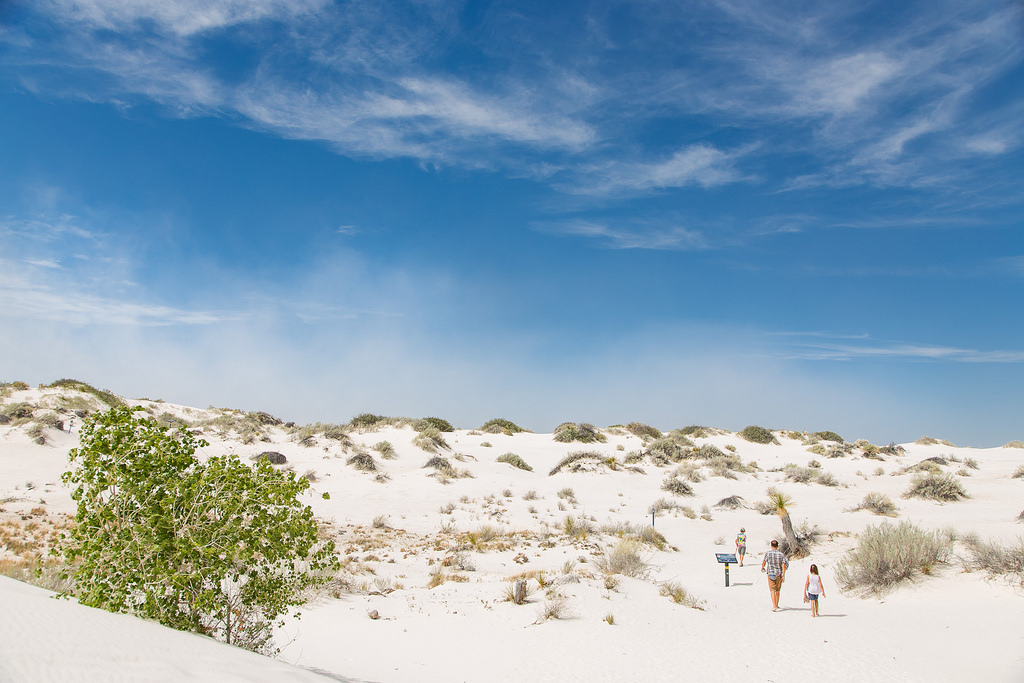 The billowing white clouds on top of the dune are clouds of sand.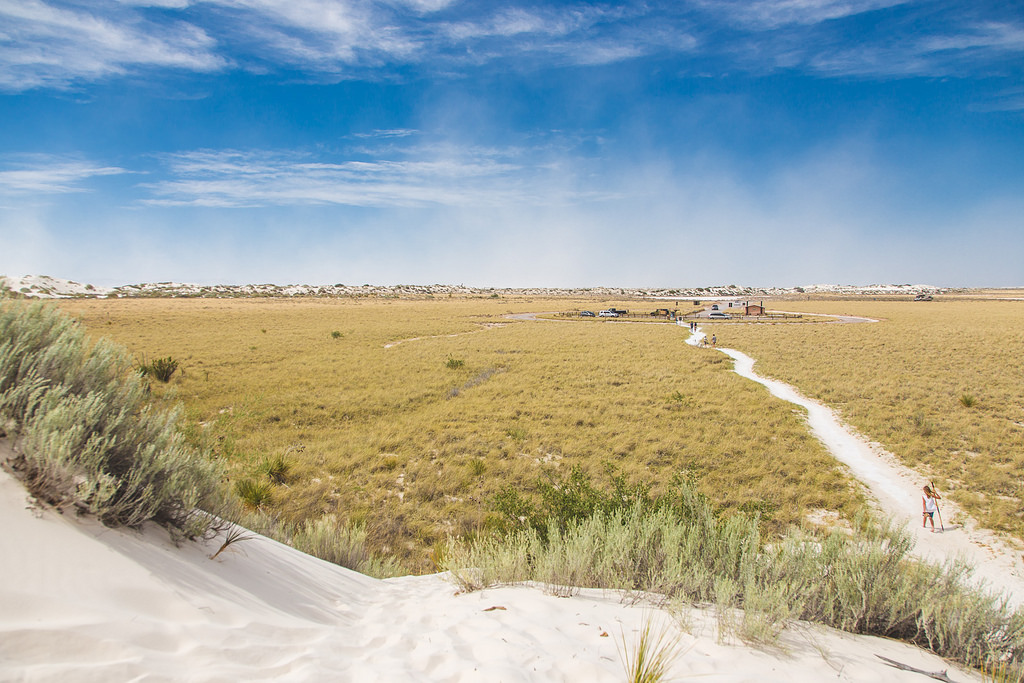 It was a pretty windy day! Our hike that day didn't last long for being sand blasted.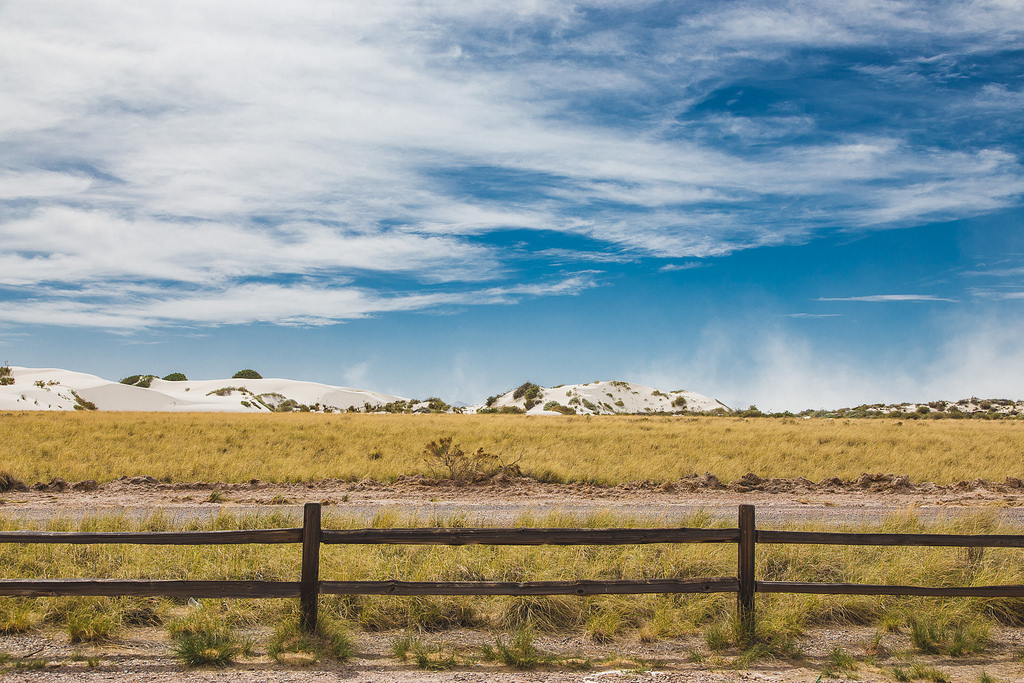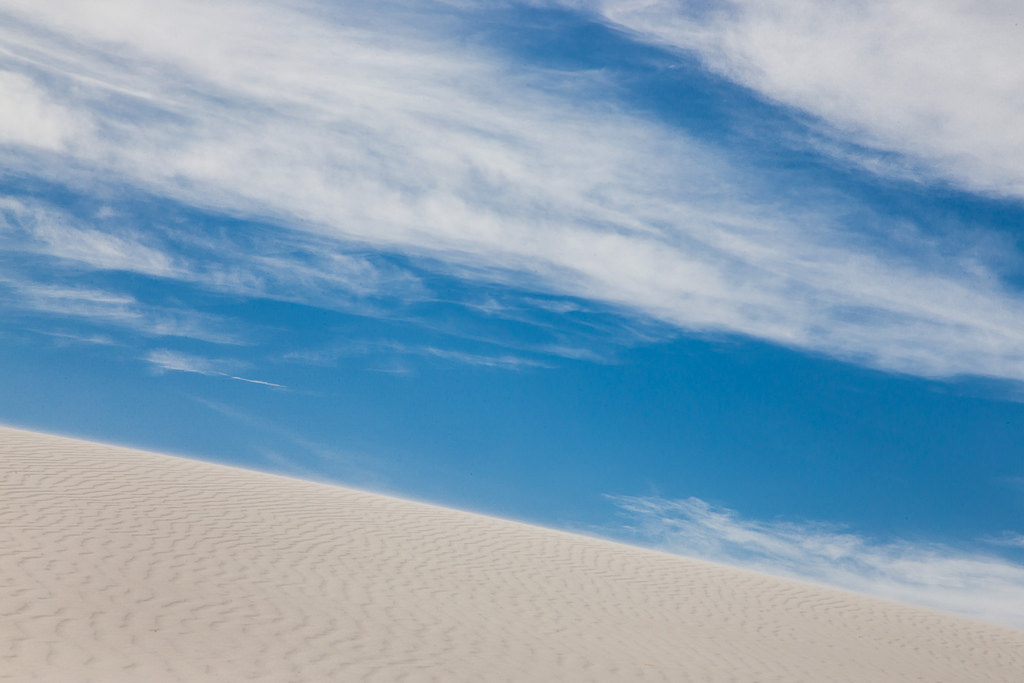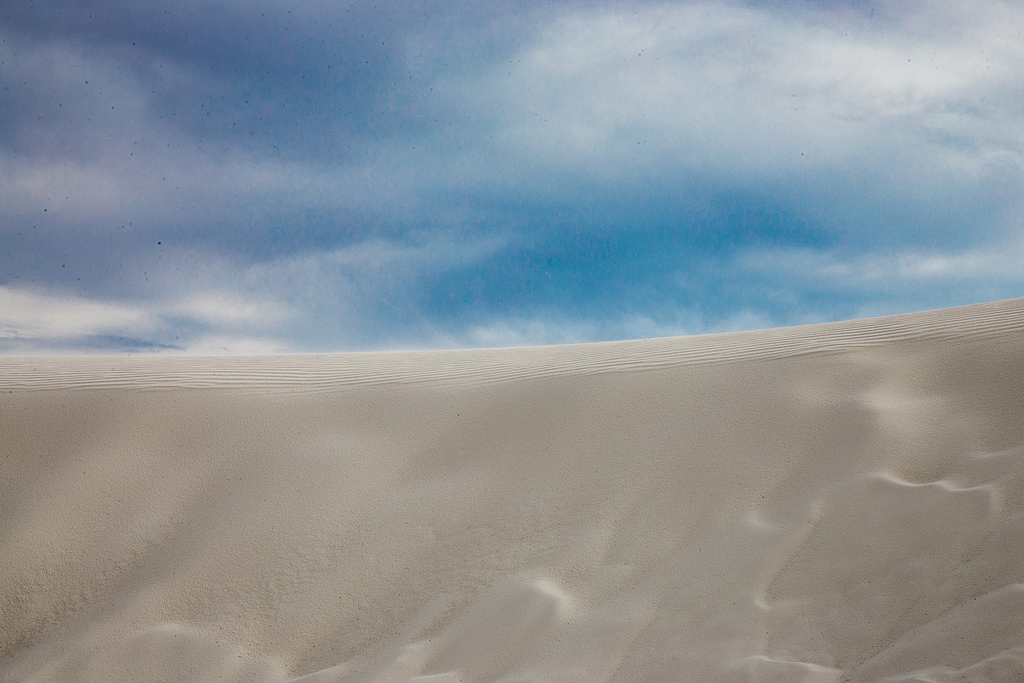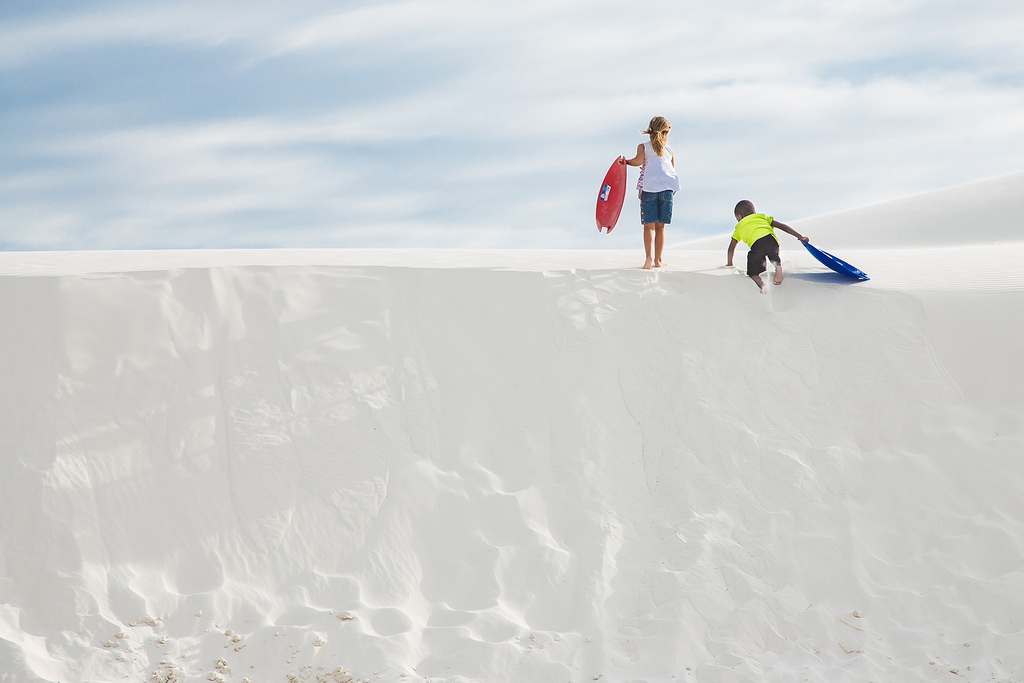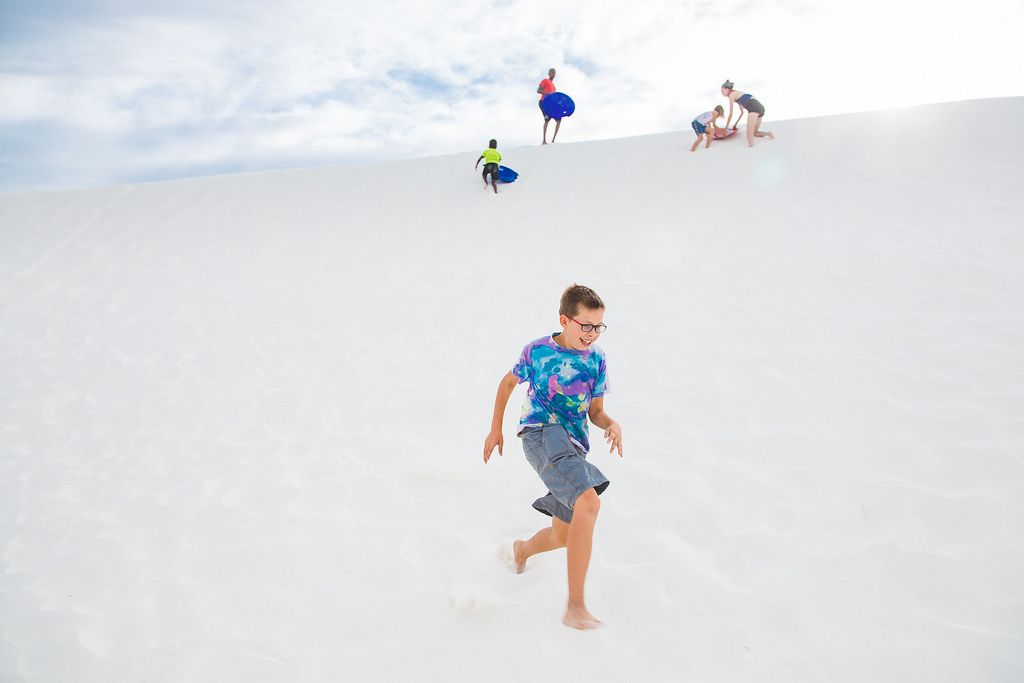 ---