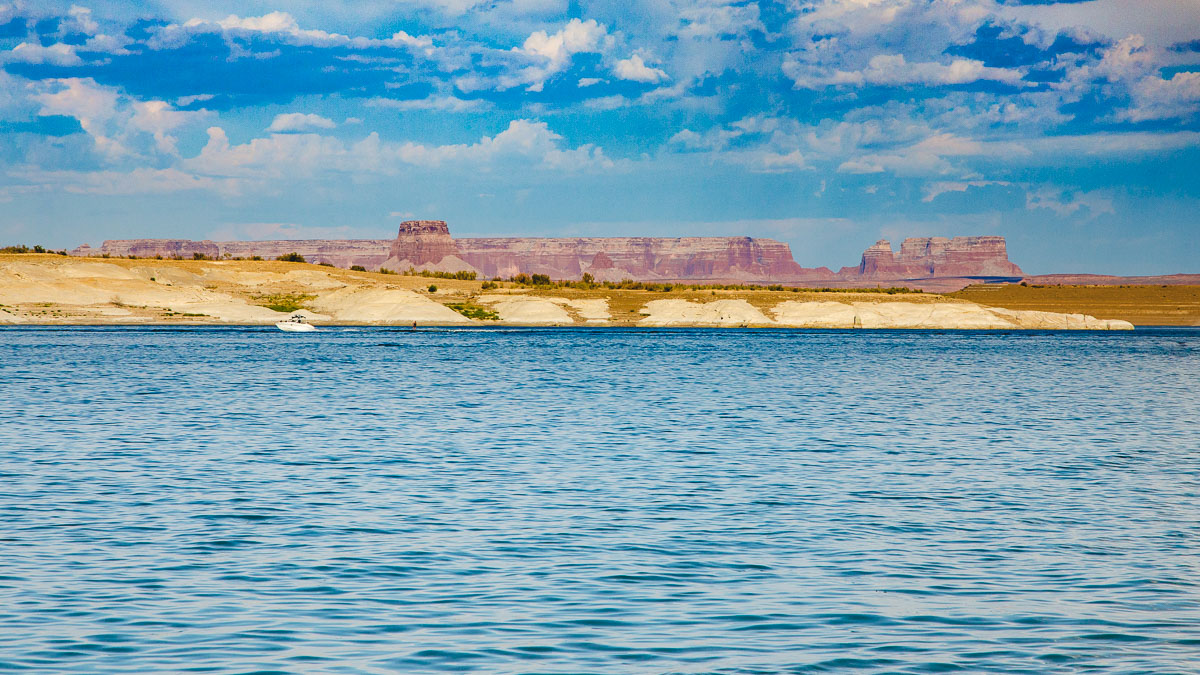 Page, Arizona
High temperatures dashed our hopes of taking a tour at Glen Canyon Dam, but we explored the visitor center displays to learn about how the dam was built and operates. Lake Powell is not only impressively large, it's also immensely beautiful. The bright blue and turquoise water is such a clear contrast to the barren white, orange and red rocks.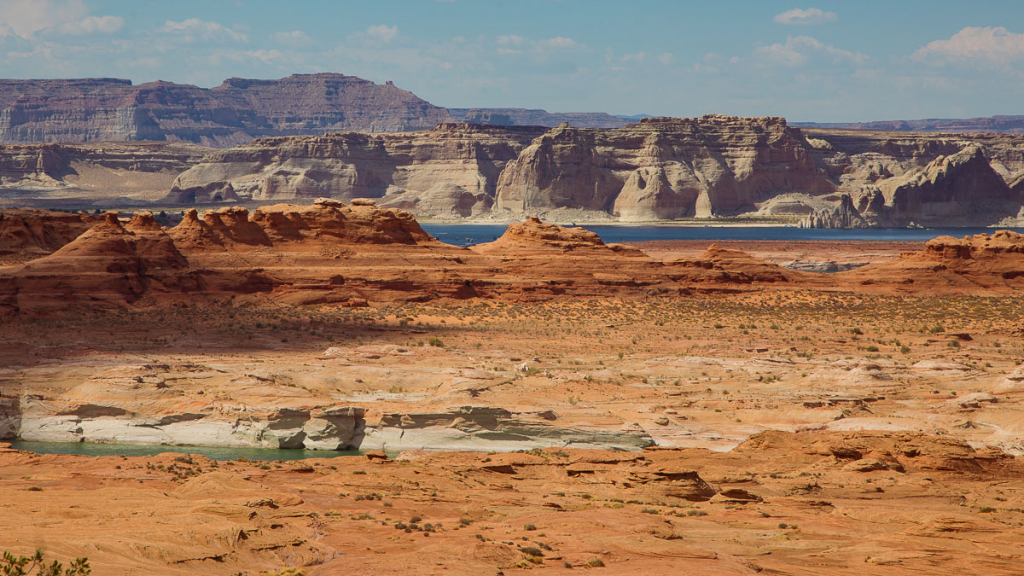 Since it was a blazing hot and sunny day, we thought it might be a good idea to go on a hike! I'm kidding! Well, about the "good idea" part anyway. It actually turned out just fine. The hike was beside the lake and just a short distance to see a "Hanging Garden". We shared an umbrella, took extra water, and planned to jump into the lake afterwards.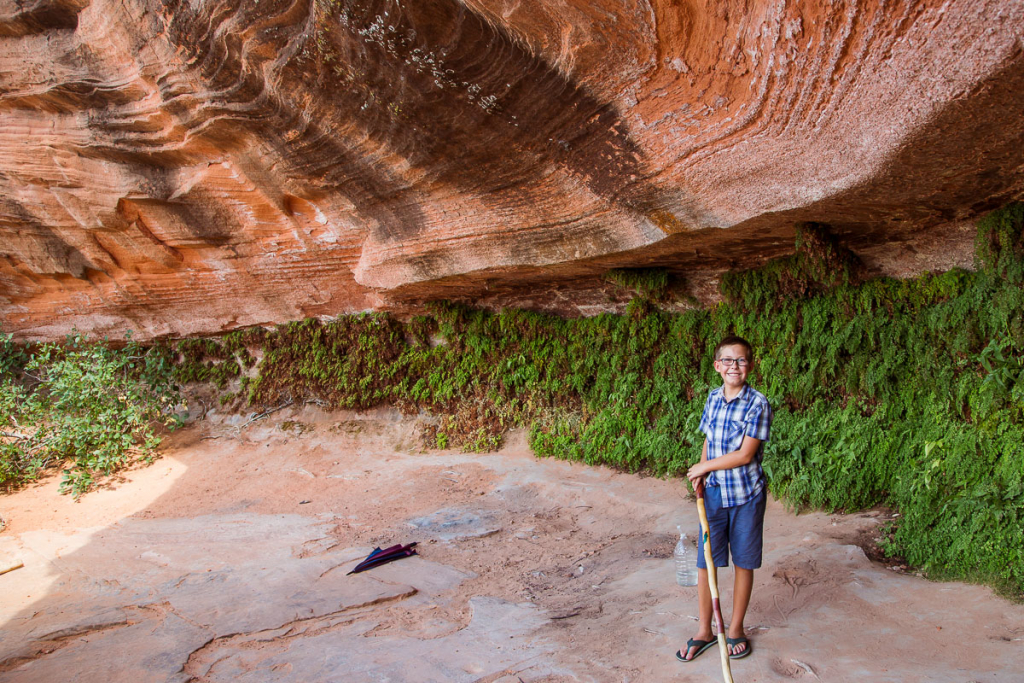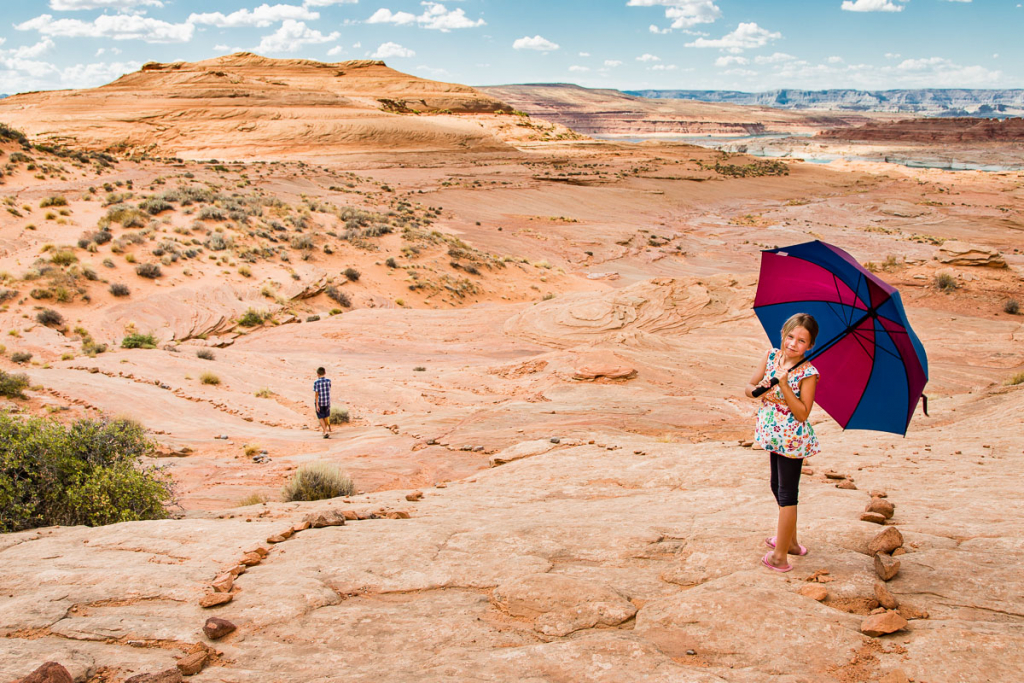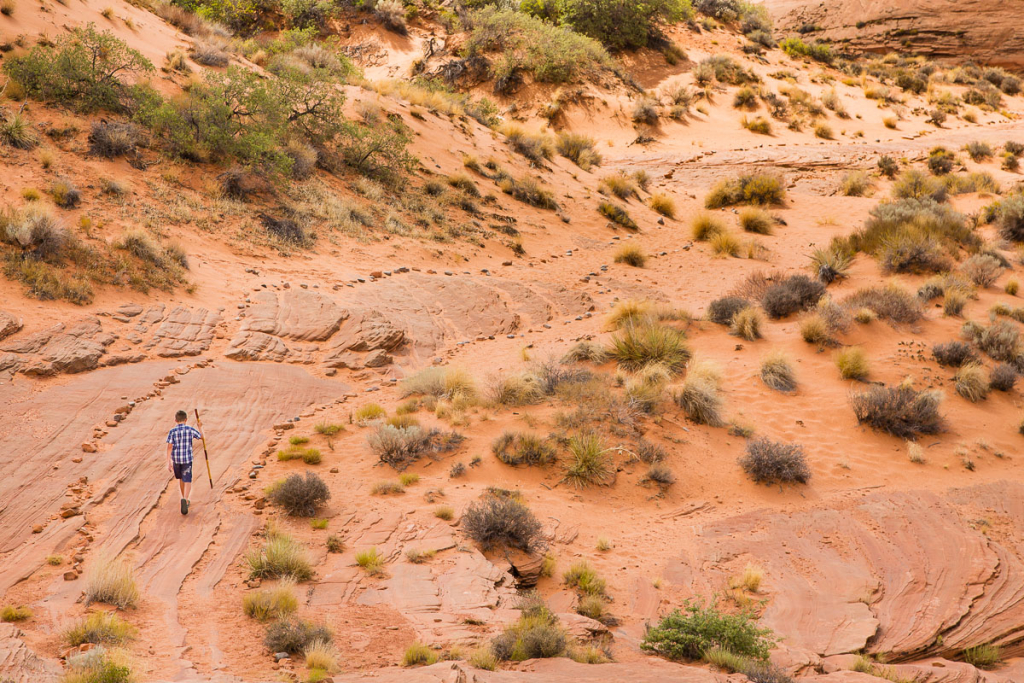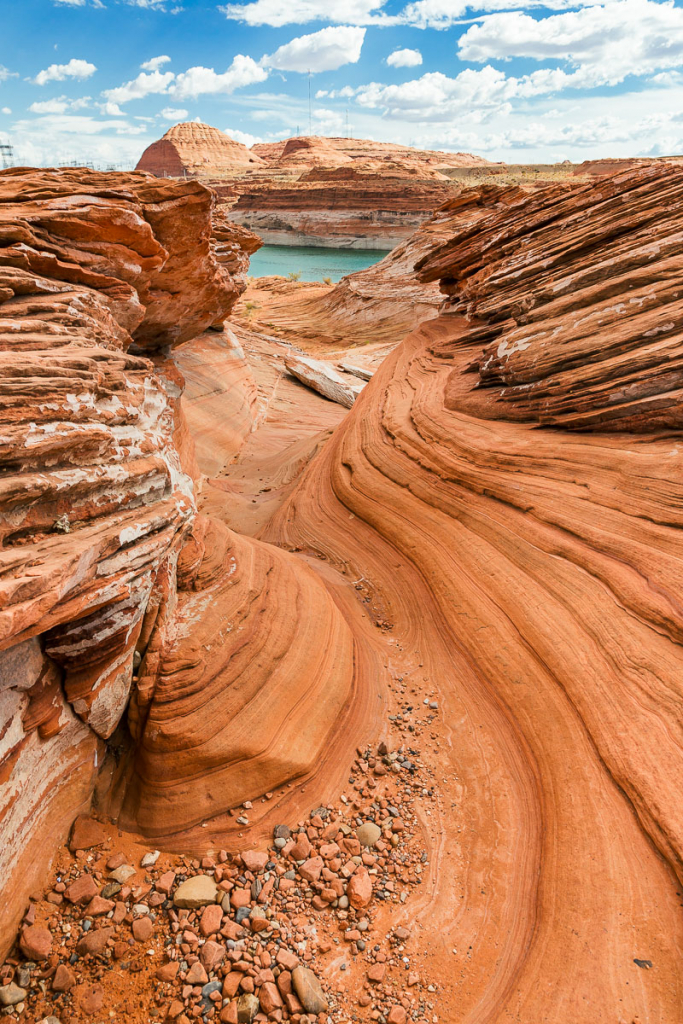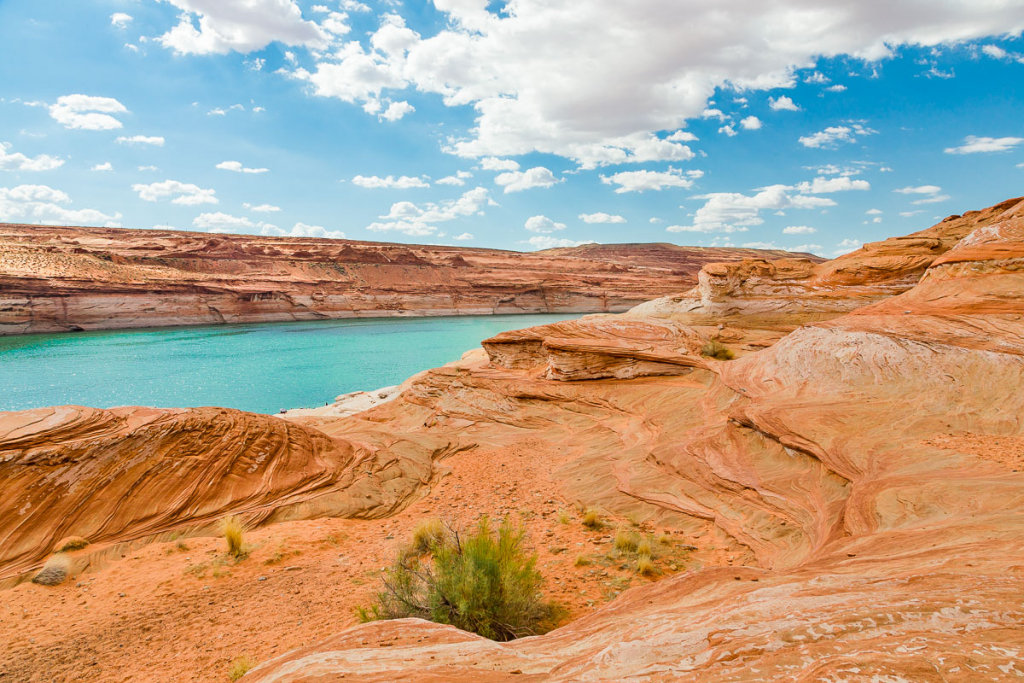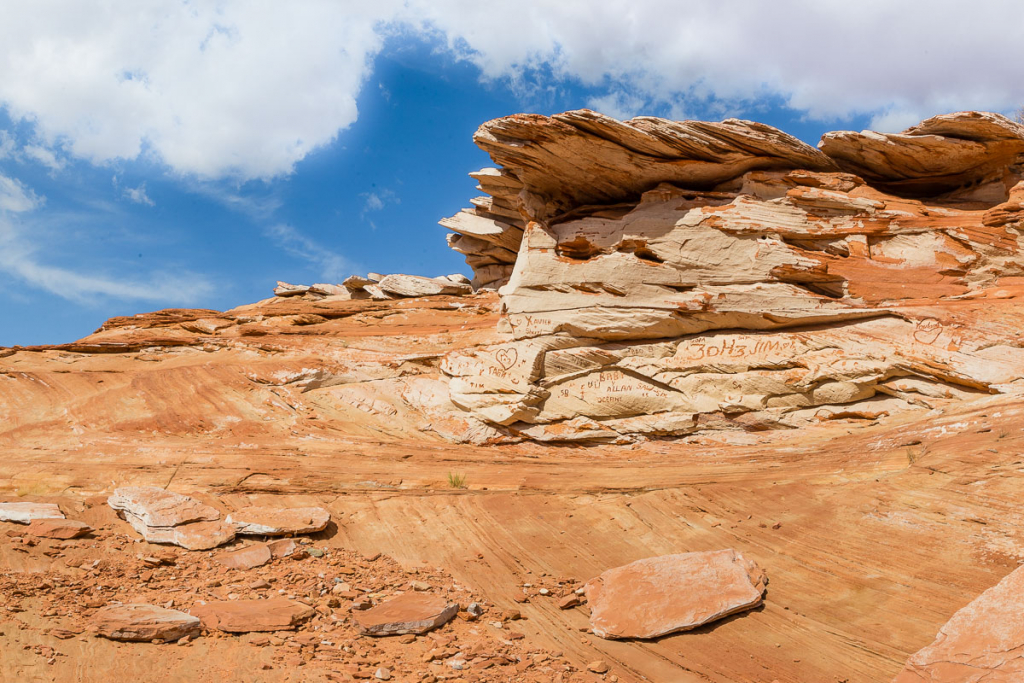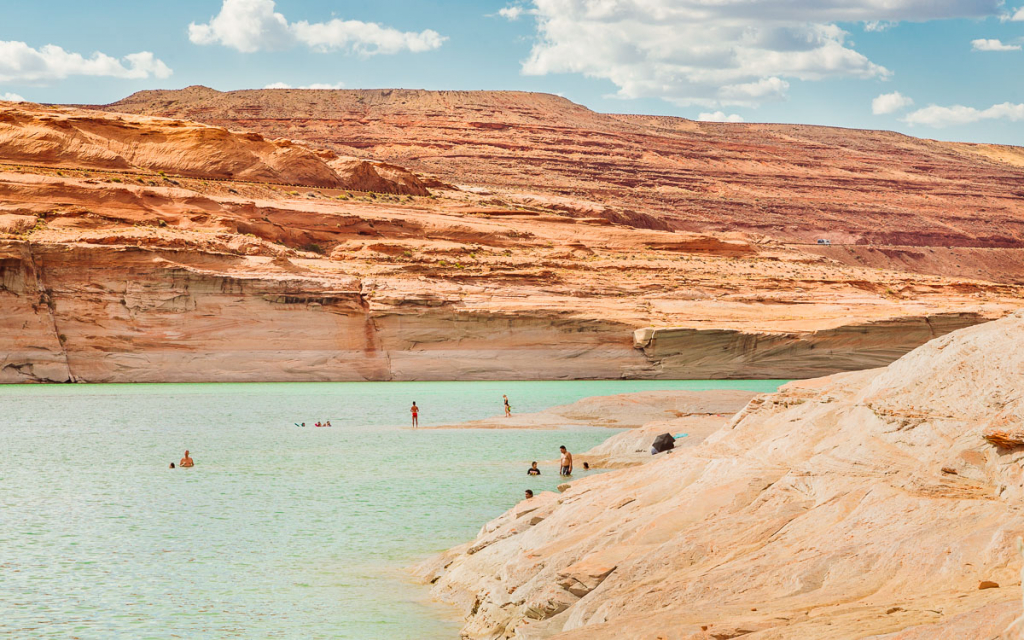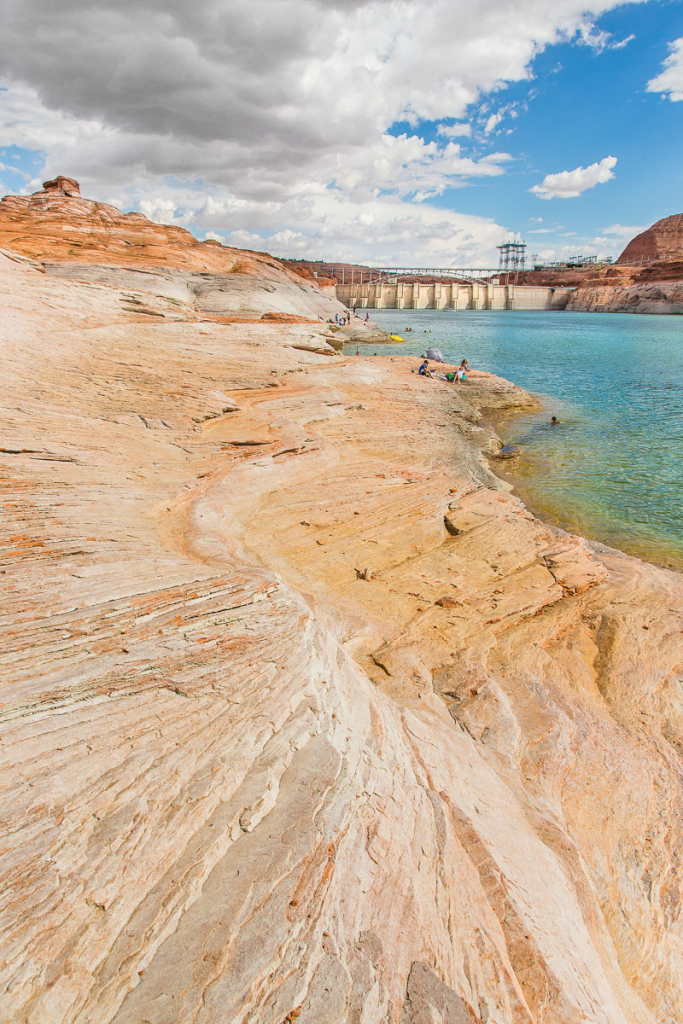 We'd passed by Lone Rock Beach coming into town. We'd heard it was a great camping spot, so we stopped by to check it out. The kids had a quick swim, too. The view there was gorgeous, but the swimming was better, in my opinion, near the dam.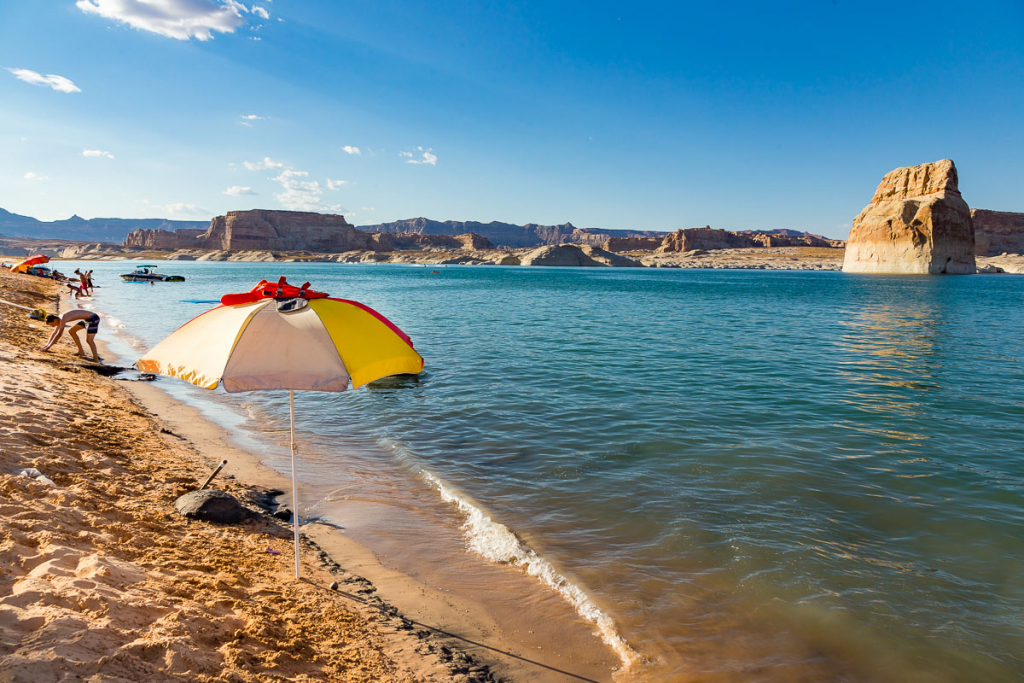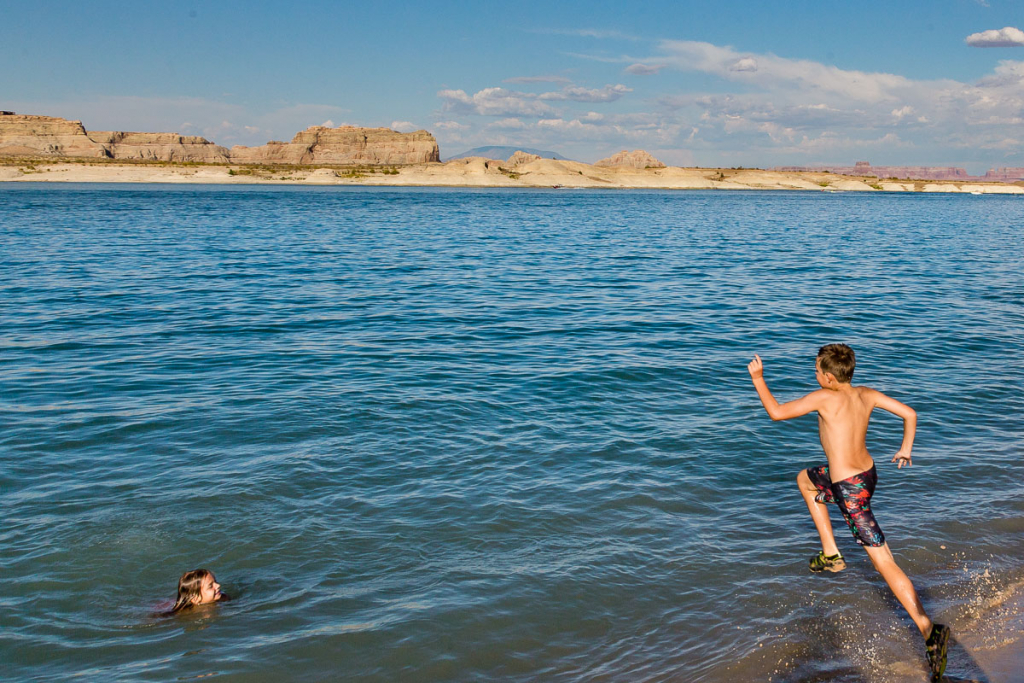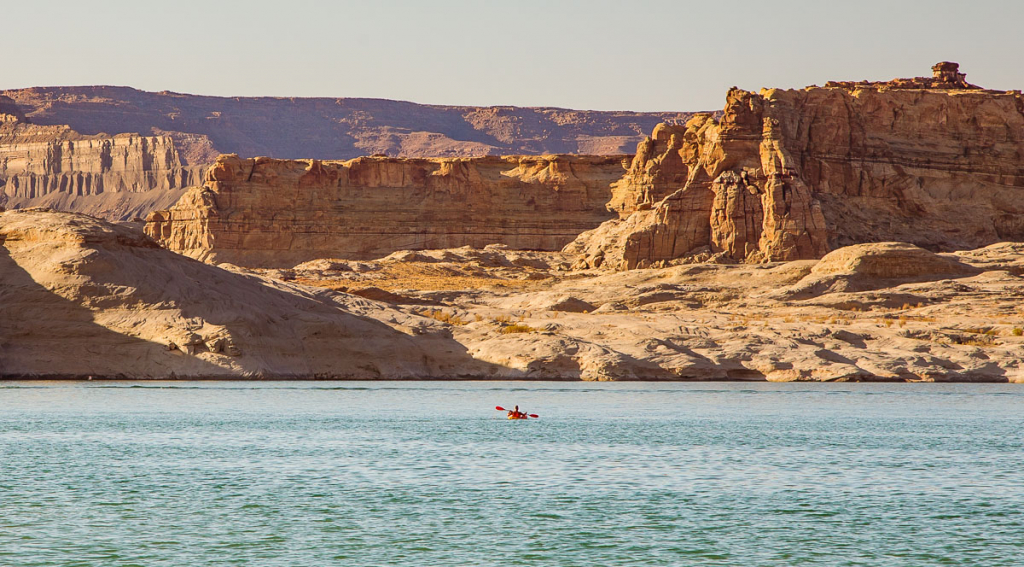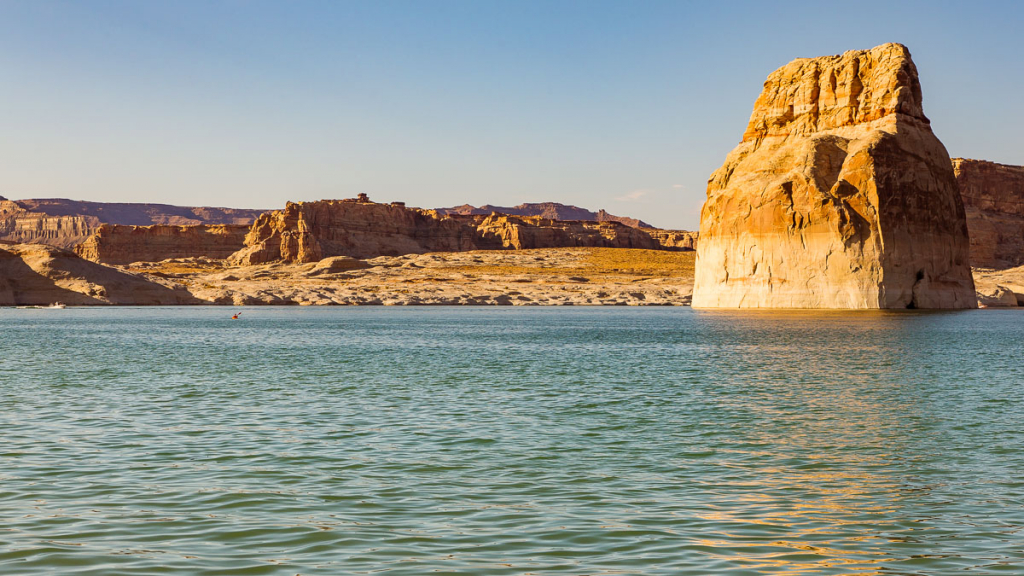 ---