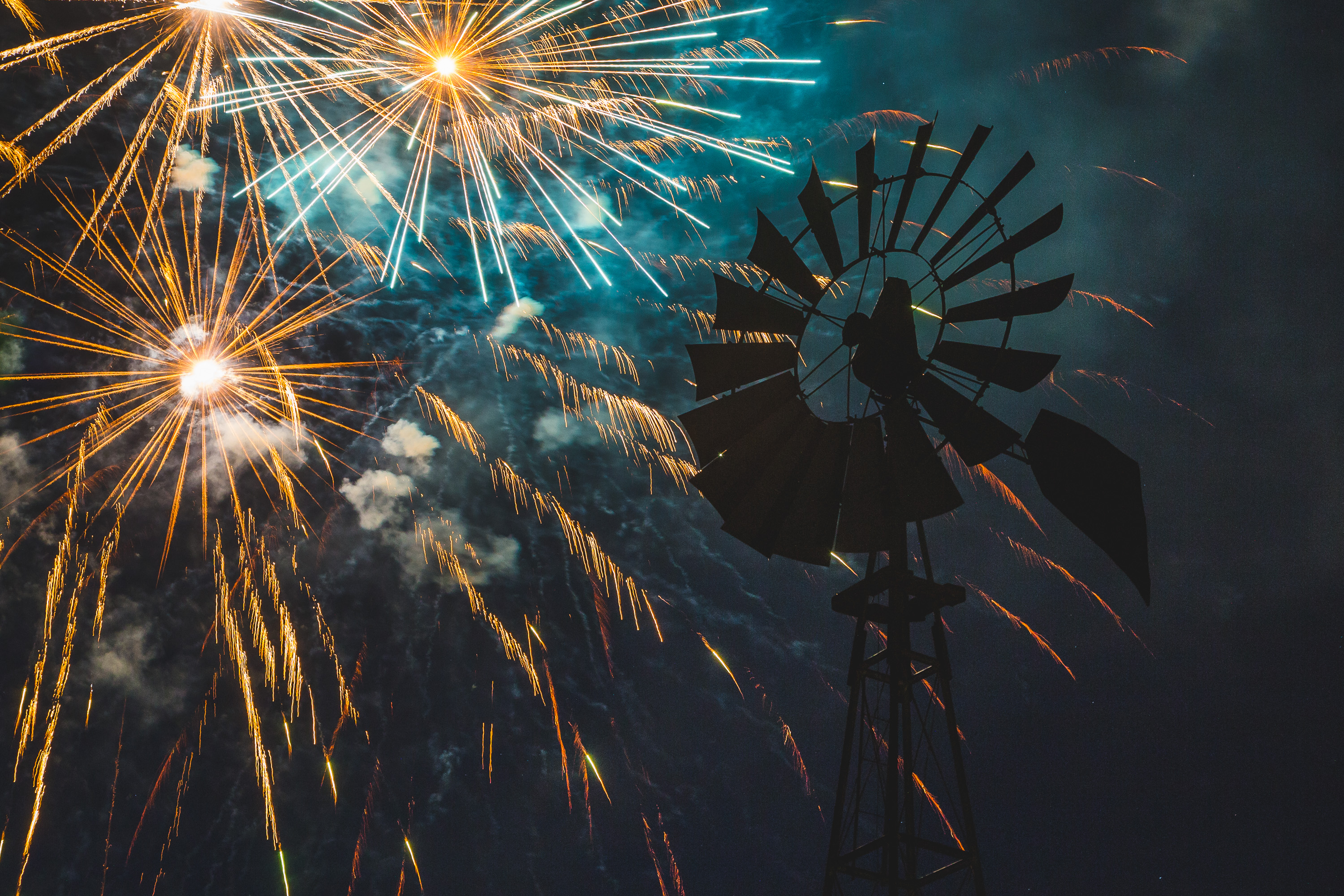 Kanab
A hike to see the Toadstool Hoodoos was a must, since we were just a short drive away. Although we didn't set out until later in the day (in an effort to avoid excessive sun/heat), if you inspect the photo of me, you'll likely note just how RED I was. It was still HOT! (WHY are we in the desert in JULY?!) A trudge through sandy washes eventually led to the elevated rock stage featuring the formations. It was completely worth it!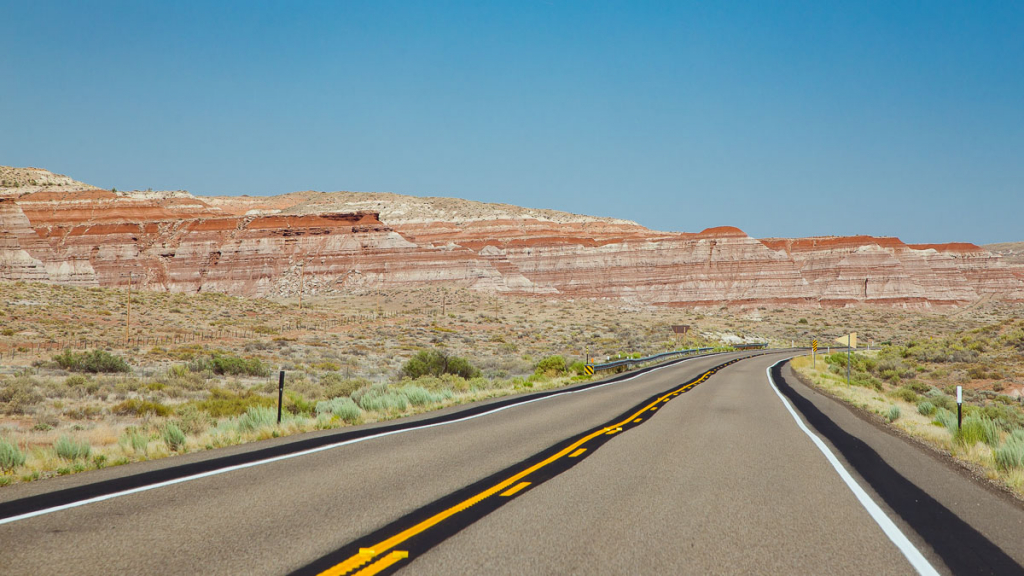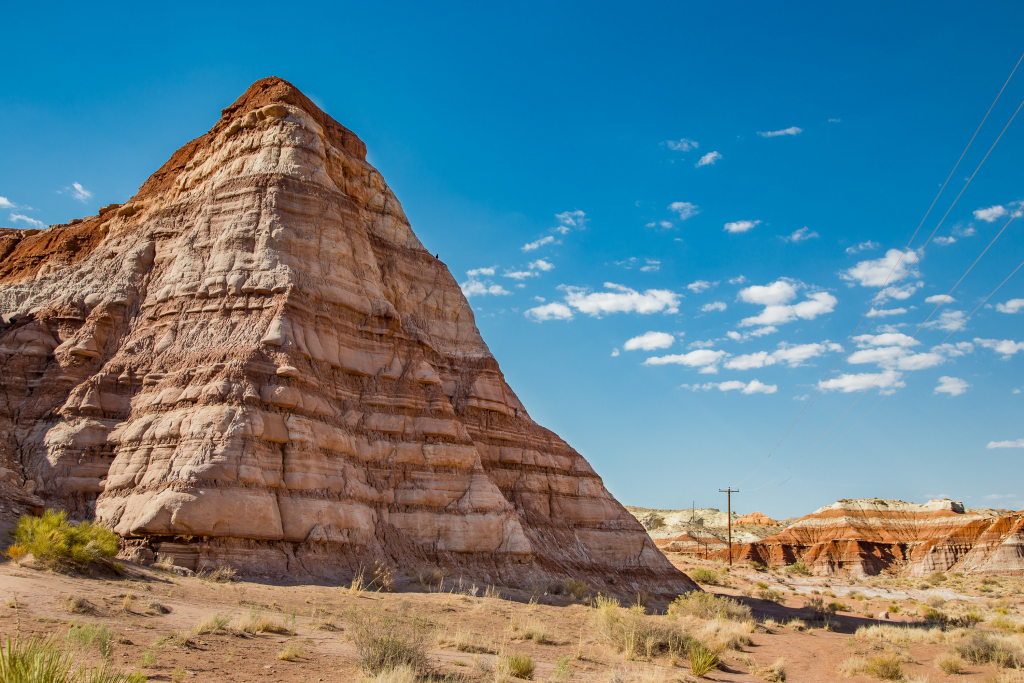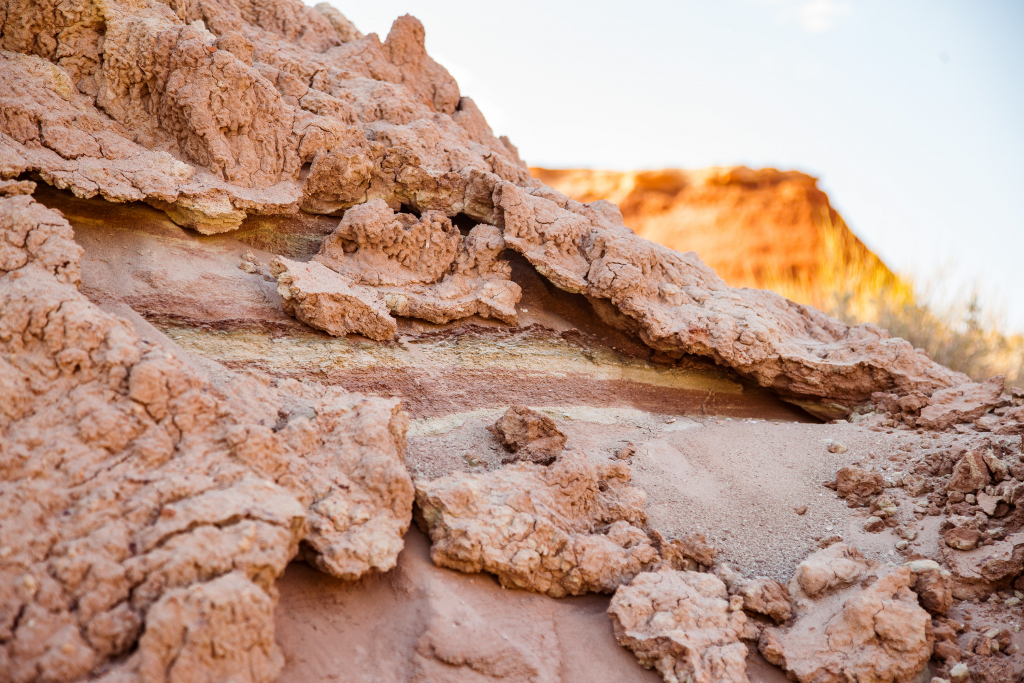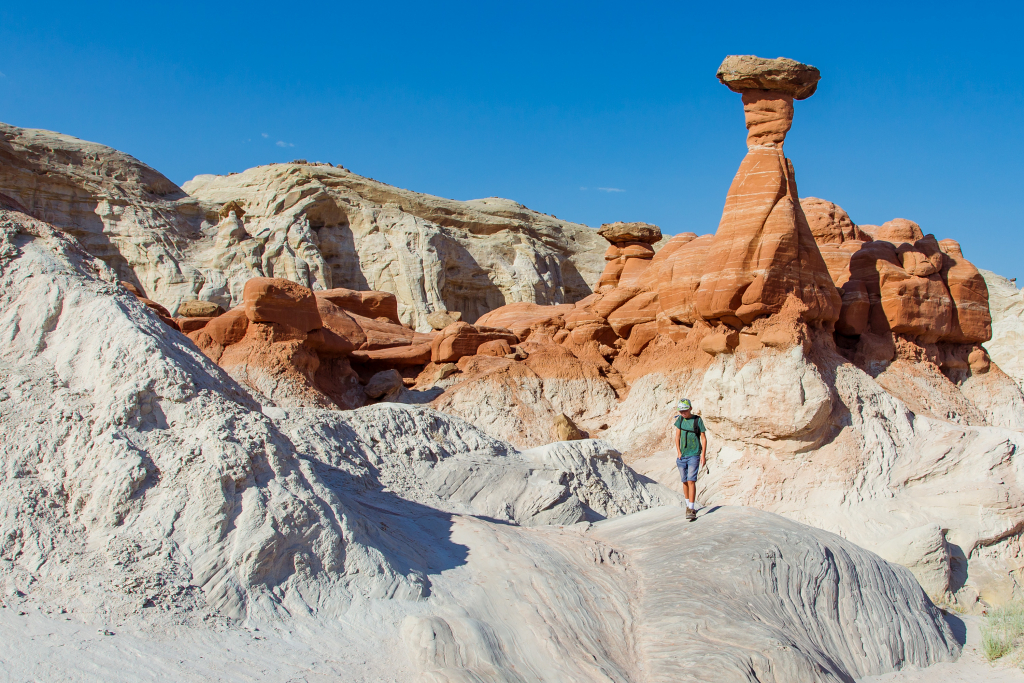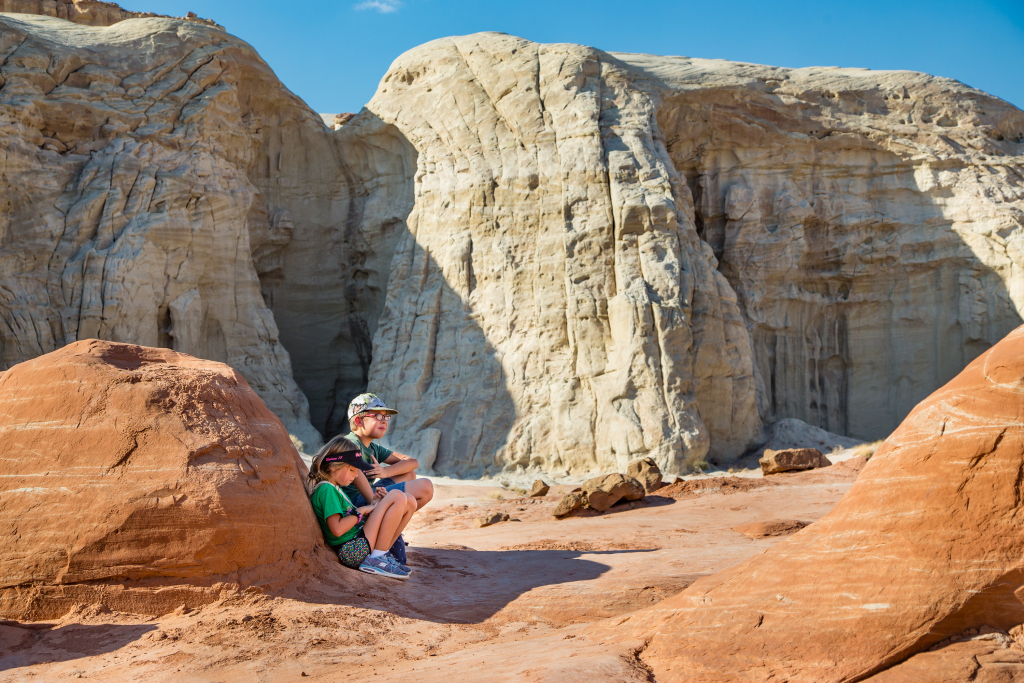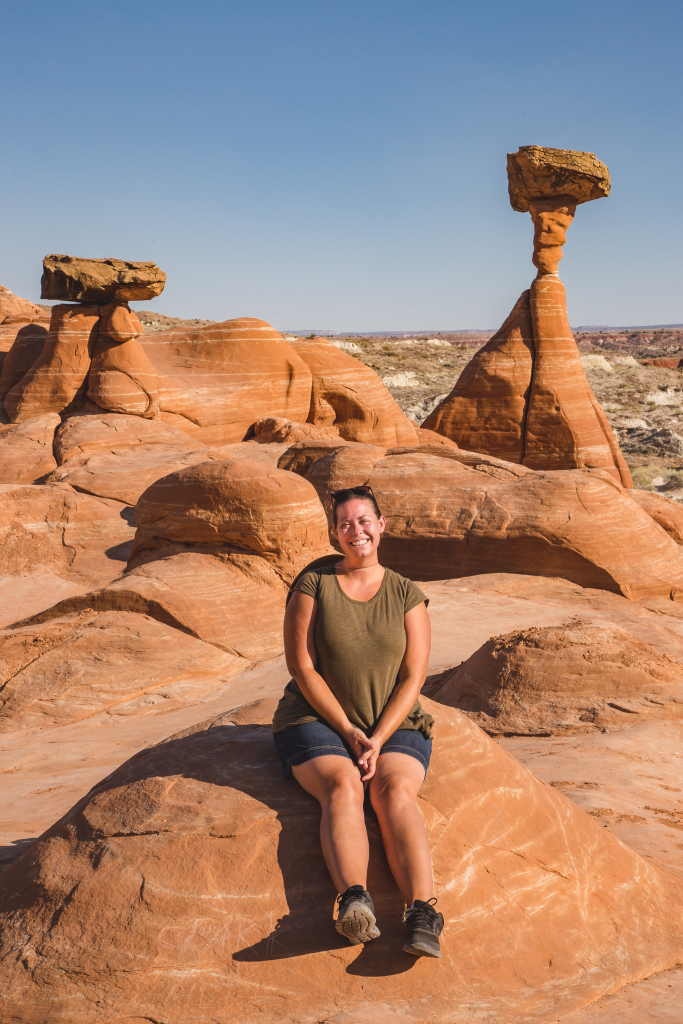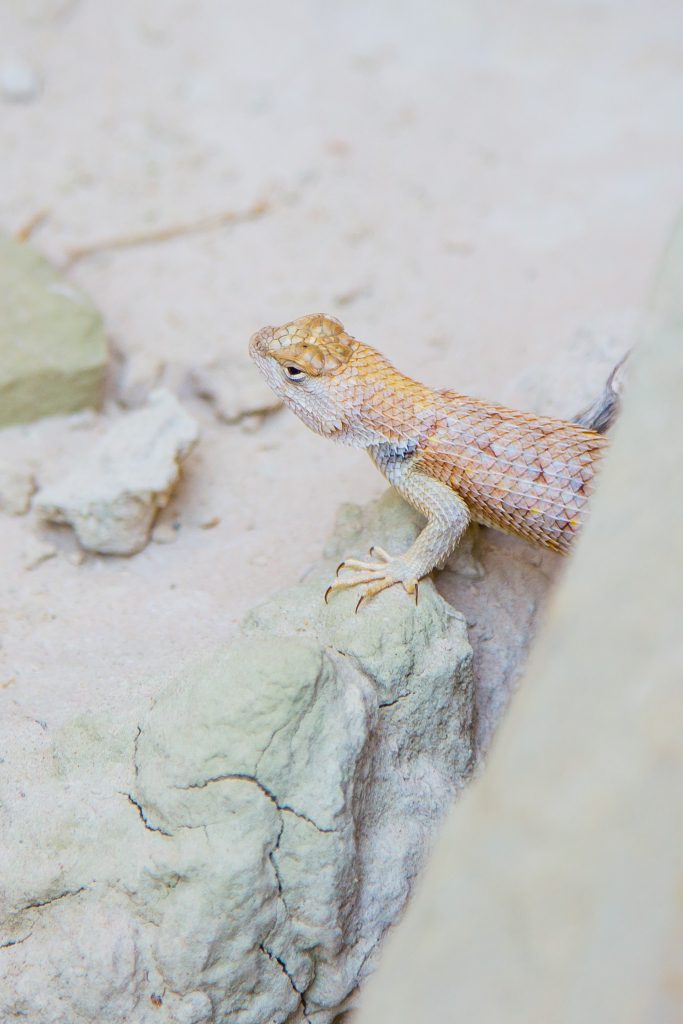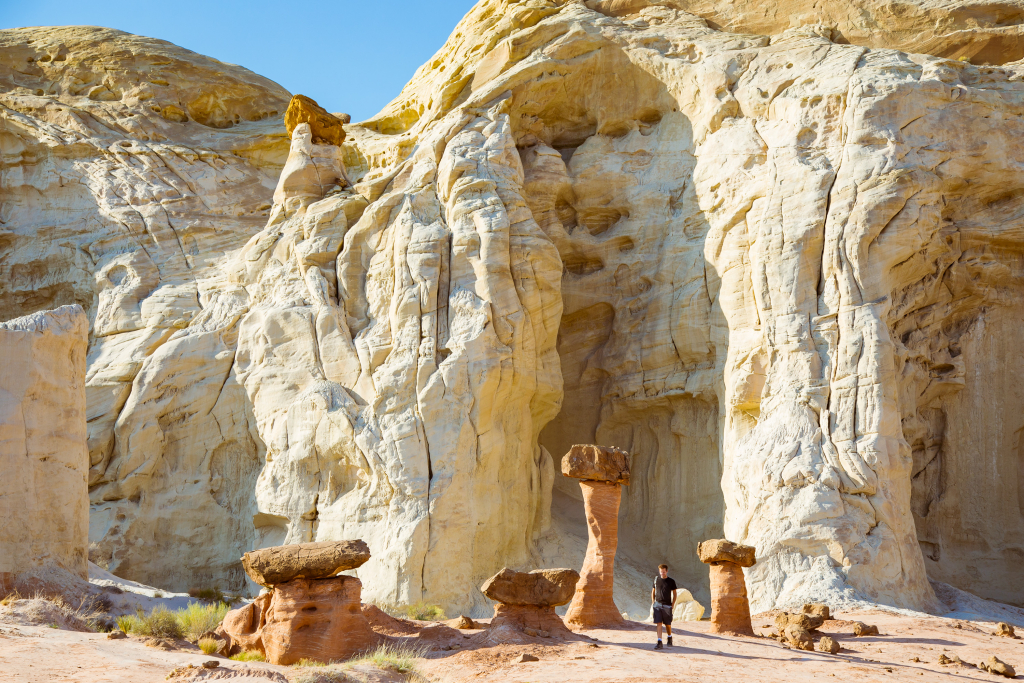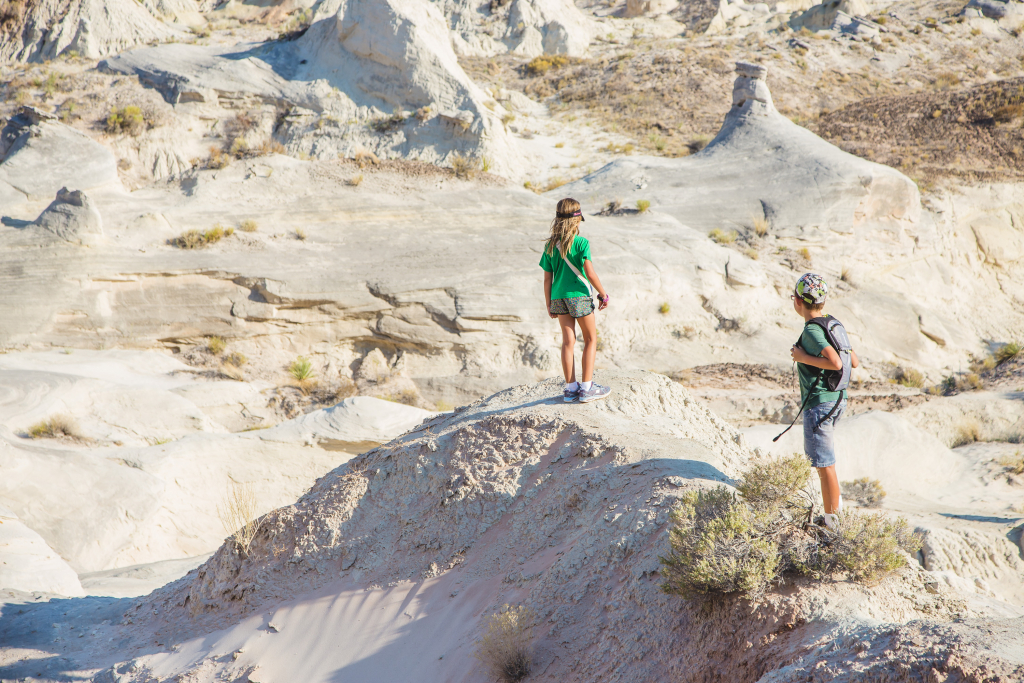 With Independence Day coming up, and lacking plans, Randy inquired with a group of local teens he met at the RV park/motel pool. They recommended celebrating with them, right in Kanab! It was surprising to hear that candy and even popsicles would be thrown at the parade, like a summertime version of Karneval in Germany! That sealed the deal for the kids.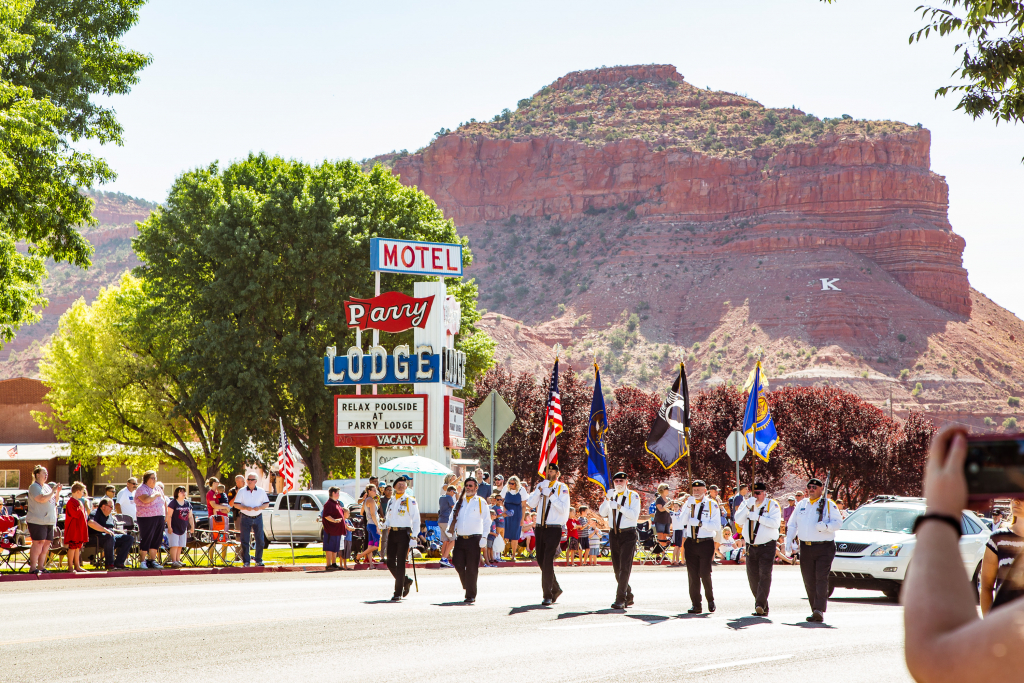 We arrived a bit early to set out chairs for a good view, and enjoyed a short and sweet parade, which ended with a water fight! Following the parade, everyone migrated to the park to picnic, patronize a few vendors set up in the street, play, and just hang out waiting for fireworks.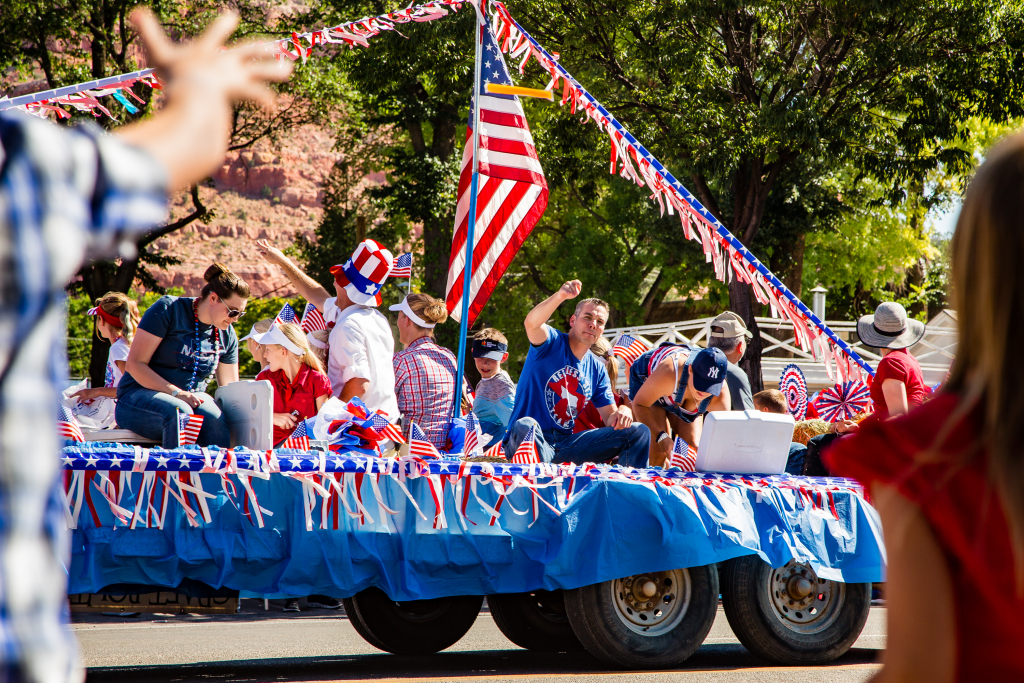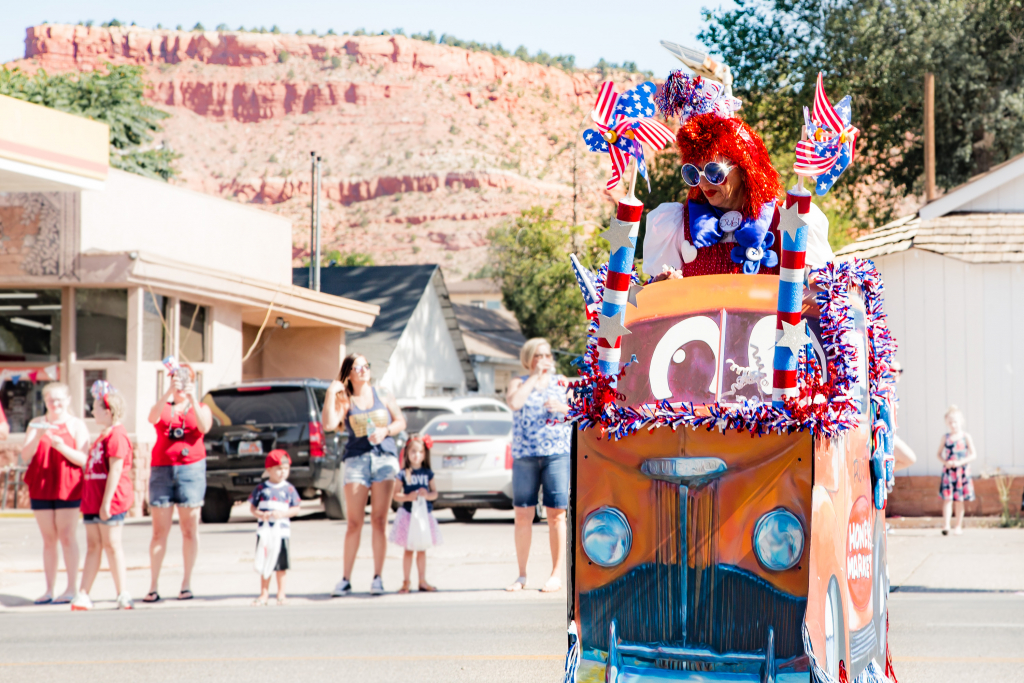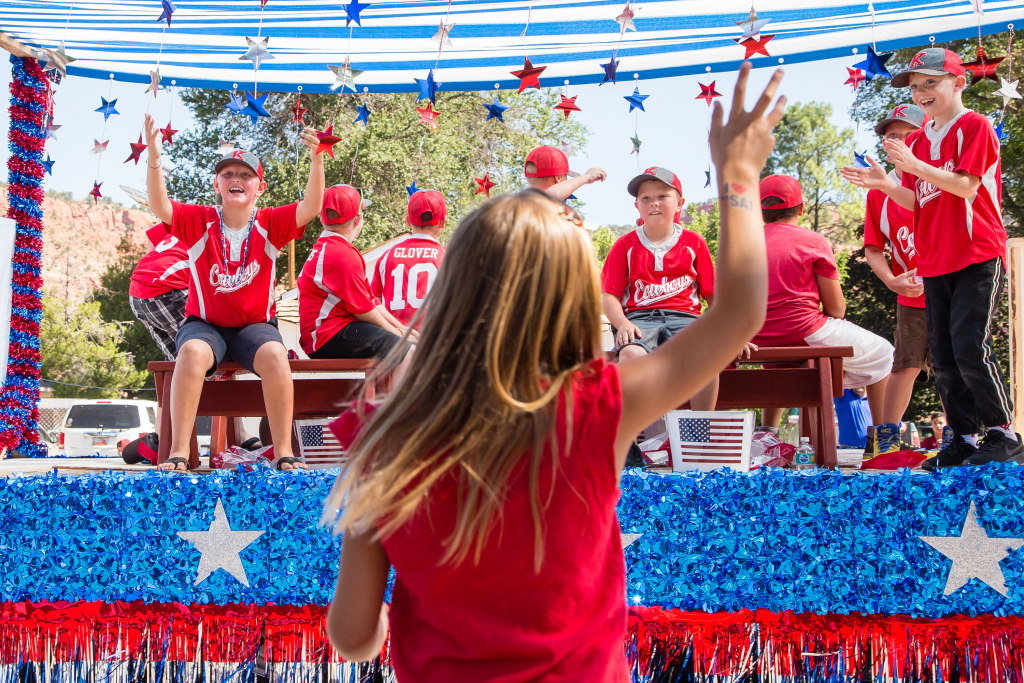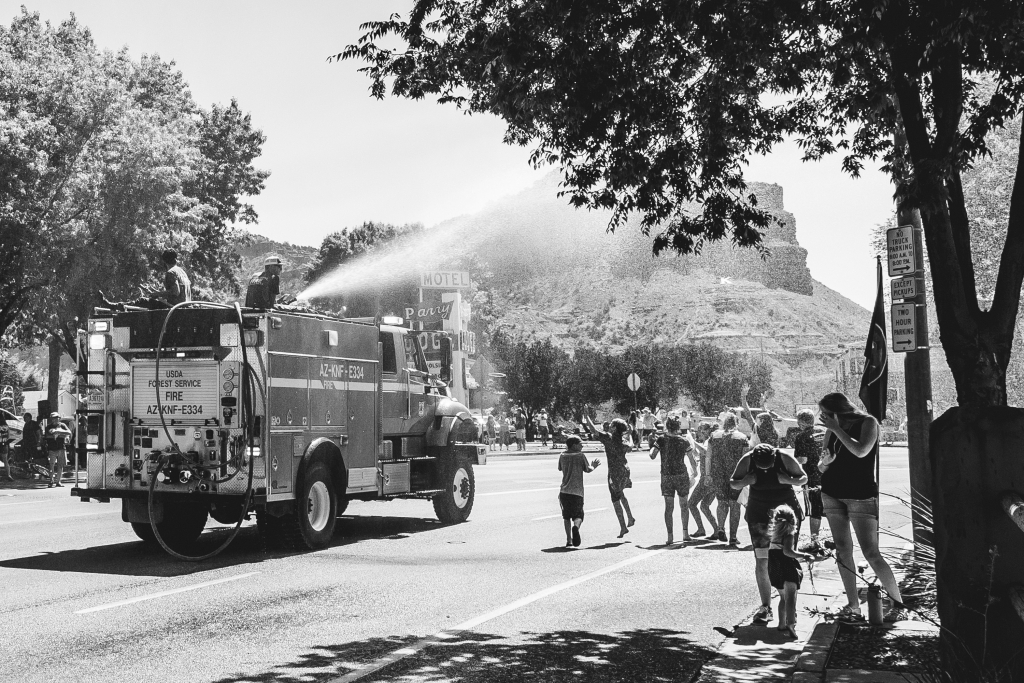 Kanab is tiny but beautiful! It felt like we must have been on a set for a Hallmark movie. The park was meticulously well-kept, and everyone was extremely polite and friendly. The kids easily jumped into a game of frisbee with another family, while we sat on soft green grass with a great view of the red cliff surrounding the edge of town.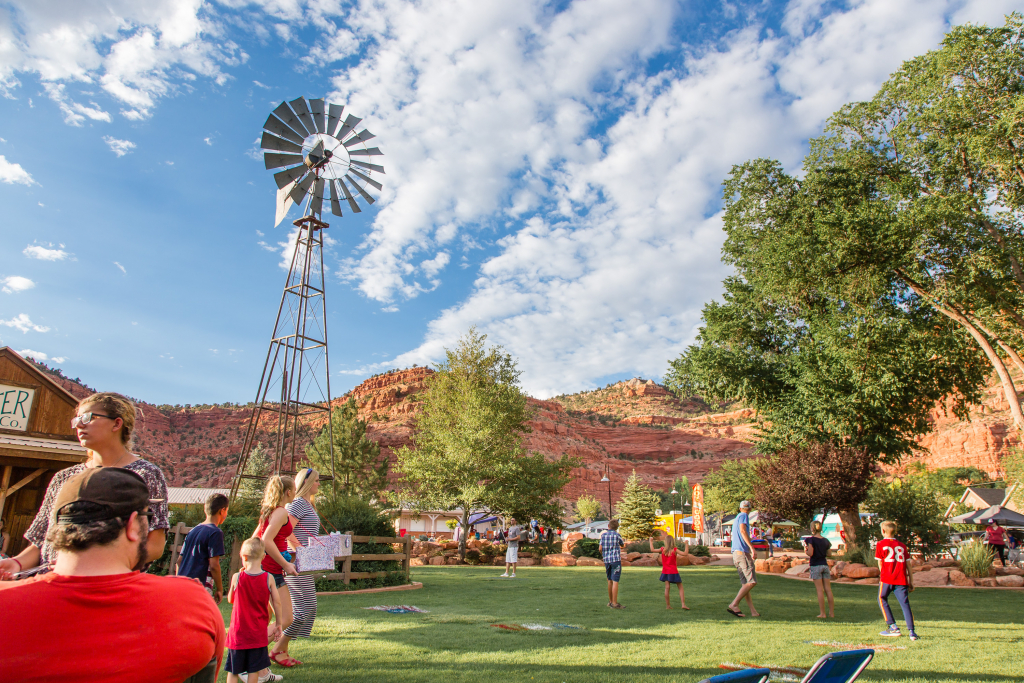 As the afternoon turned to dusk, there was live music, and out came all types of glow stick accessories. Before we knew it, the lights and music were turned down for the fireworks to begin. You might suppose that in such a small town, the pyrotechnic display might also be small. No way—this town went all out! It ranked among the very best firework shows we've attended!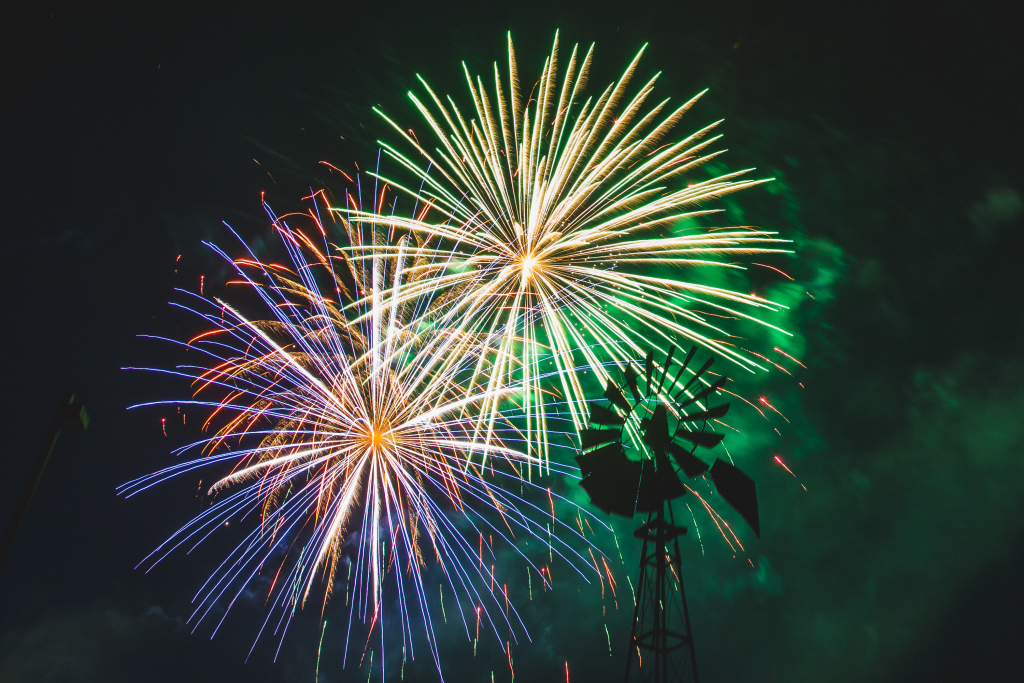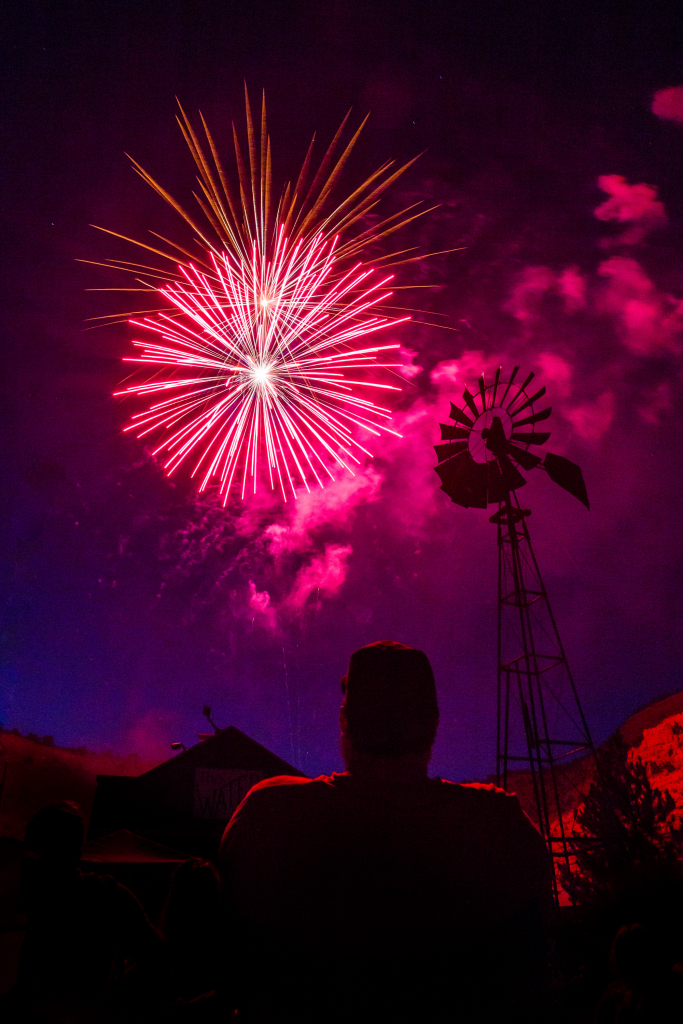 ---