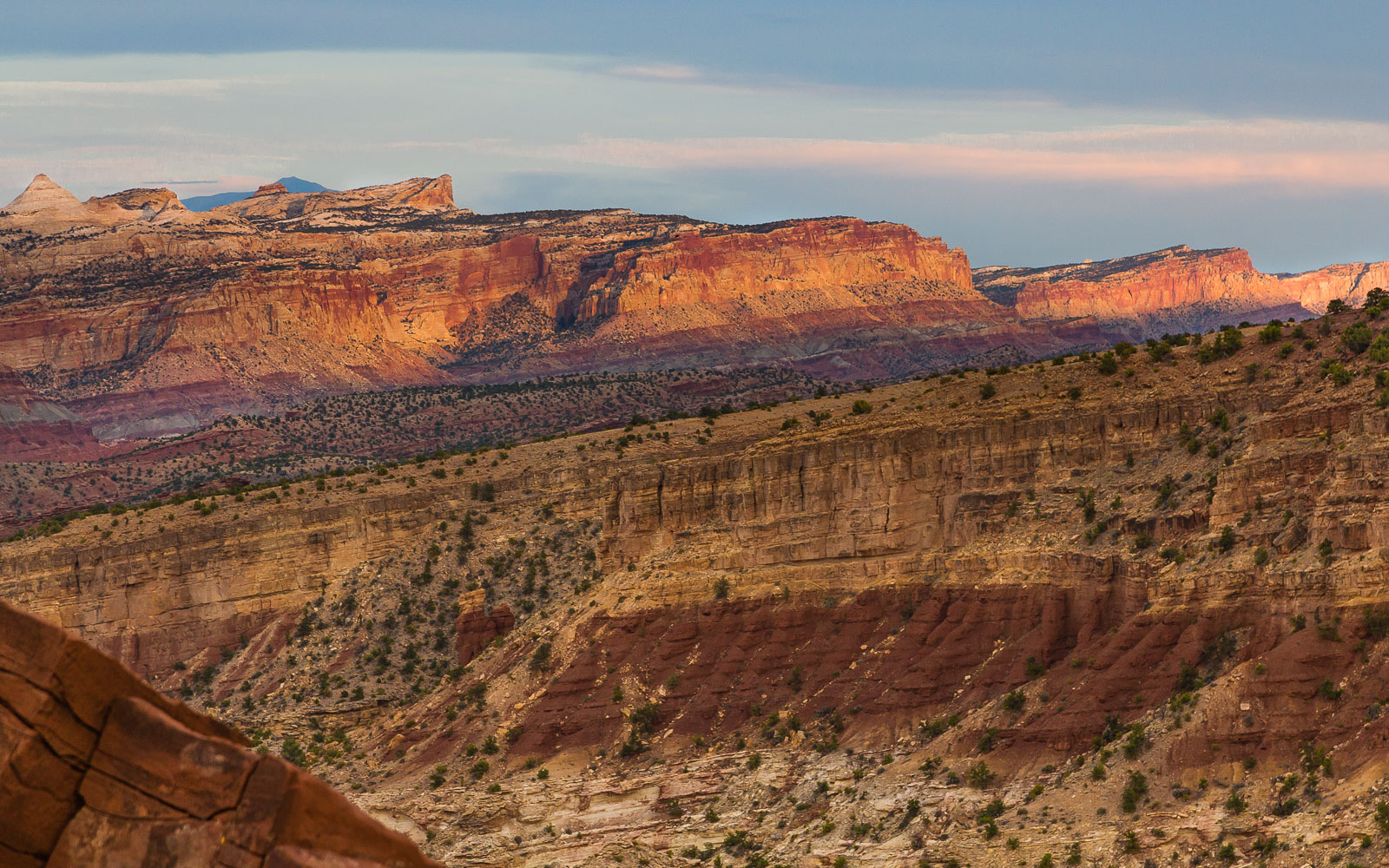 A Reef in the Desert
Another one of Utah's "Mighty 5" parks is Capitol Reef, located in the center of the state, encompassing the former Mormon settlement of Fruita. As the name suggests, there was fruit grown there! Park visitors can still see, and harvest from the very orchards the pioneers planted.
The choice of name for the park was a curiousity to me. I'd speculated that there may have been a prehistoric ocean here once, and possibly fossilized reef. In actuality, the 87-mile ridge, now known as Waterpocket Fold, had come to be called a reef by visiting prospectors, because it was a considerable barrier to travelers, just as a reef in an ocean would be.

As for the "capitol" part of the name, scroll through the photos below to see if you can spot the reason.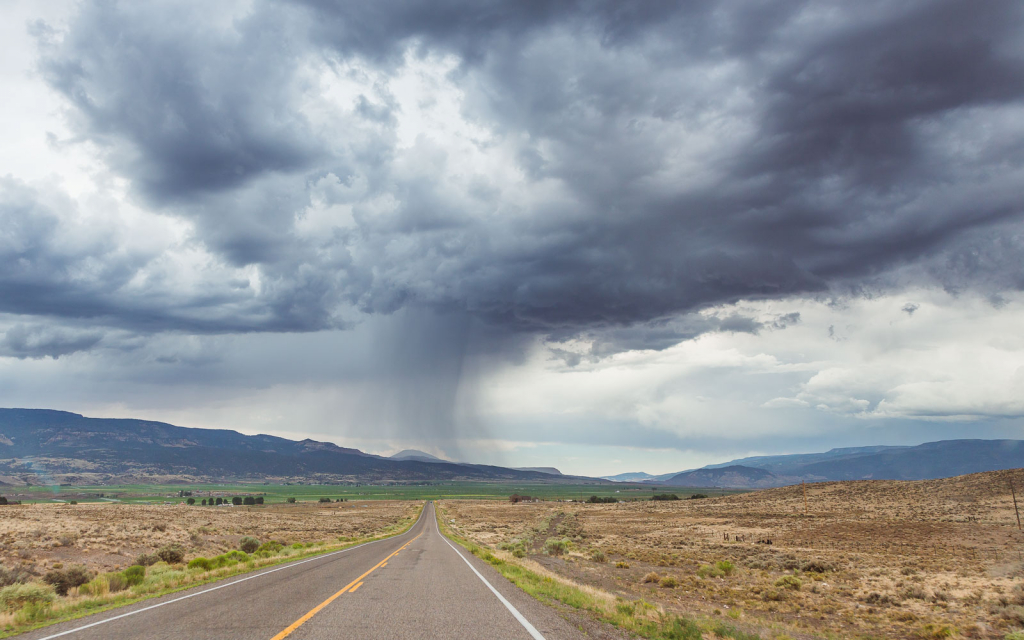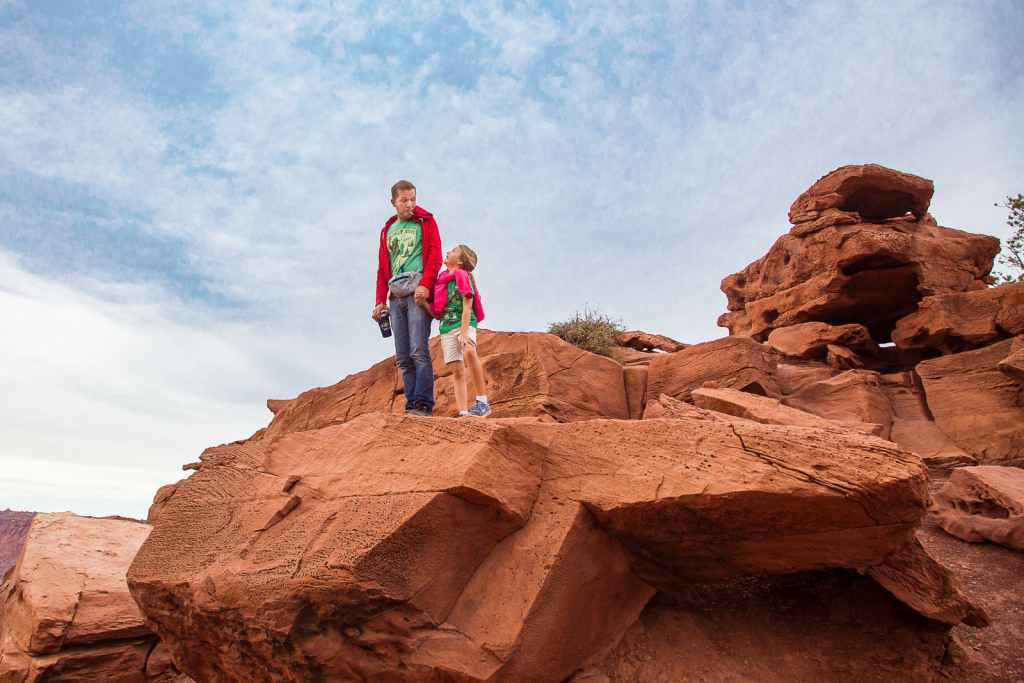 Our first hike in the park was out to Sunset Point. We kept hiking east, so I was curious as to how we'd view the sunset. Our kids enjoyed scrambling up the rocks along the way, but if you bring children, you do need to keep them very close, as a fall over the edge would be fatal.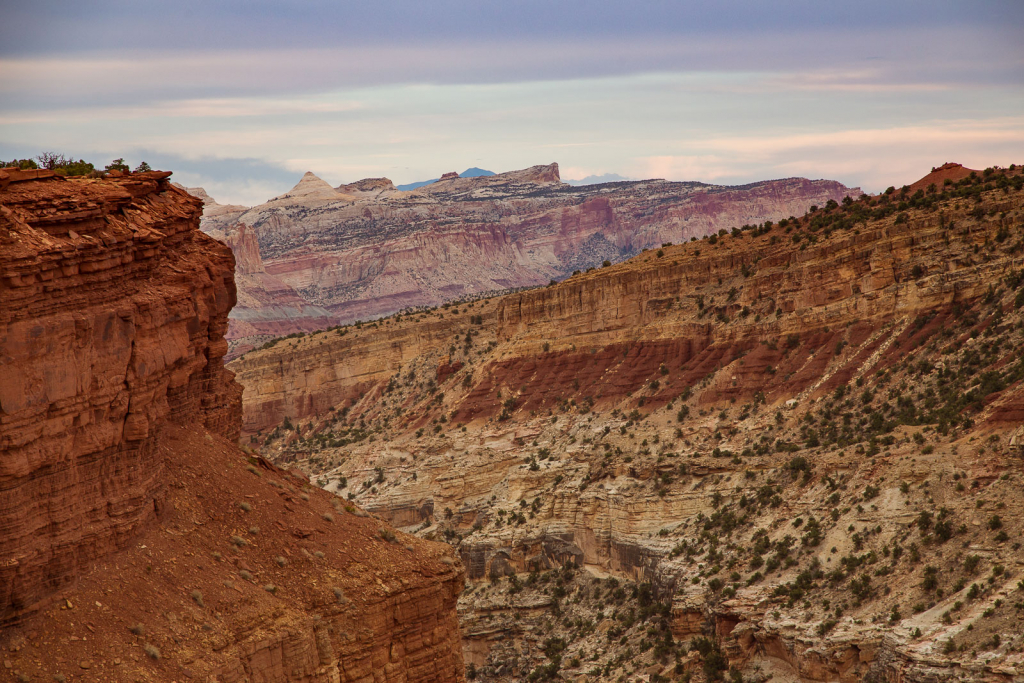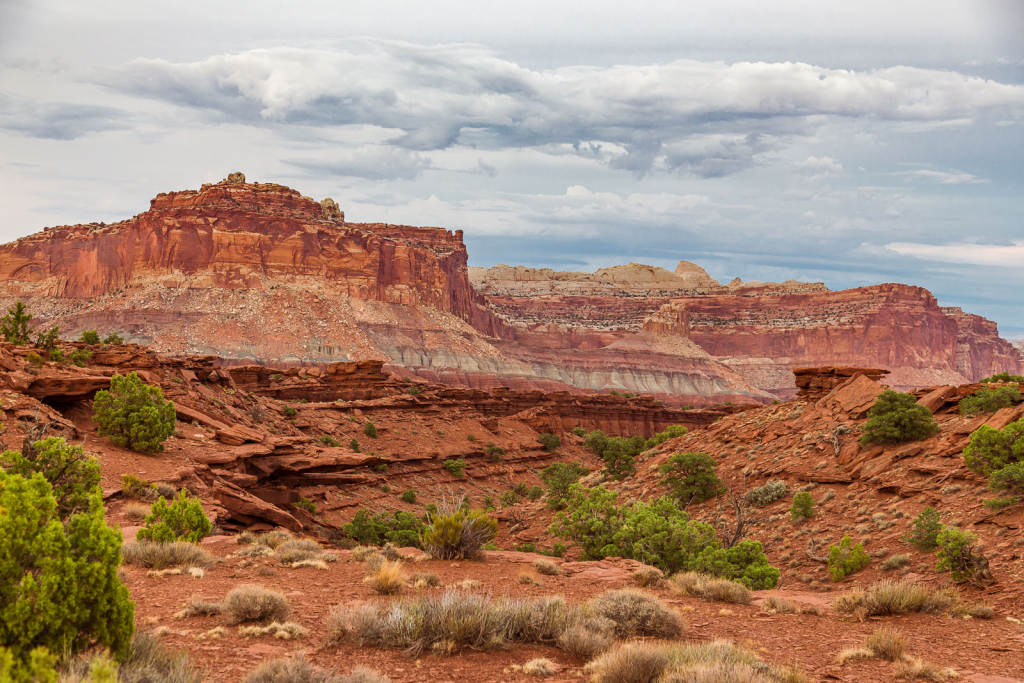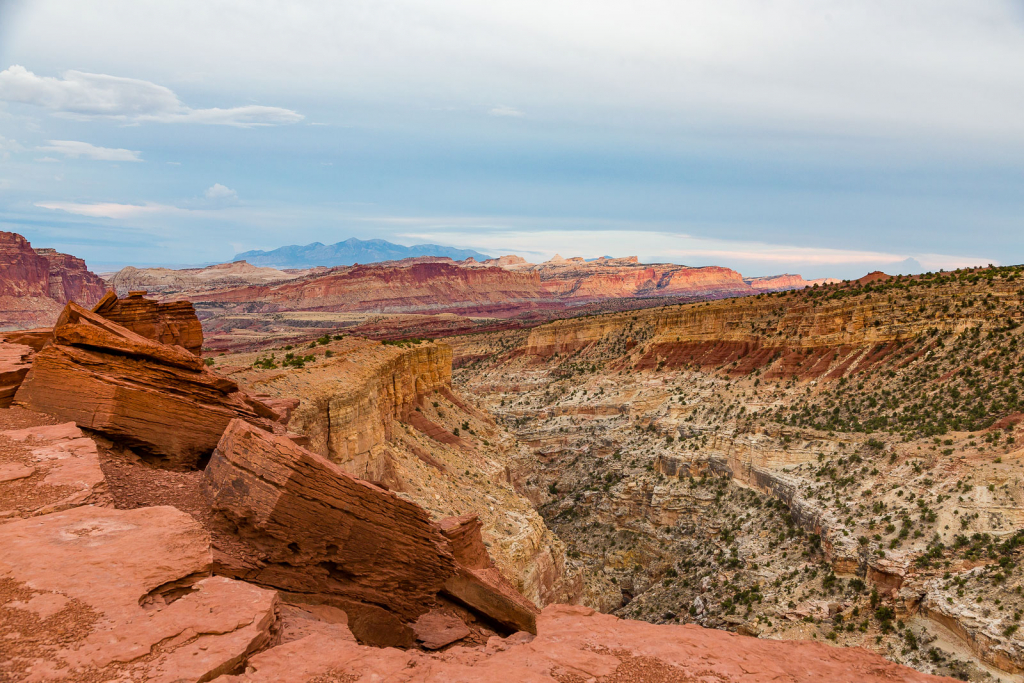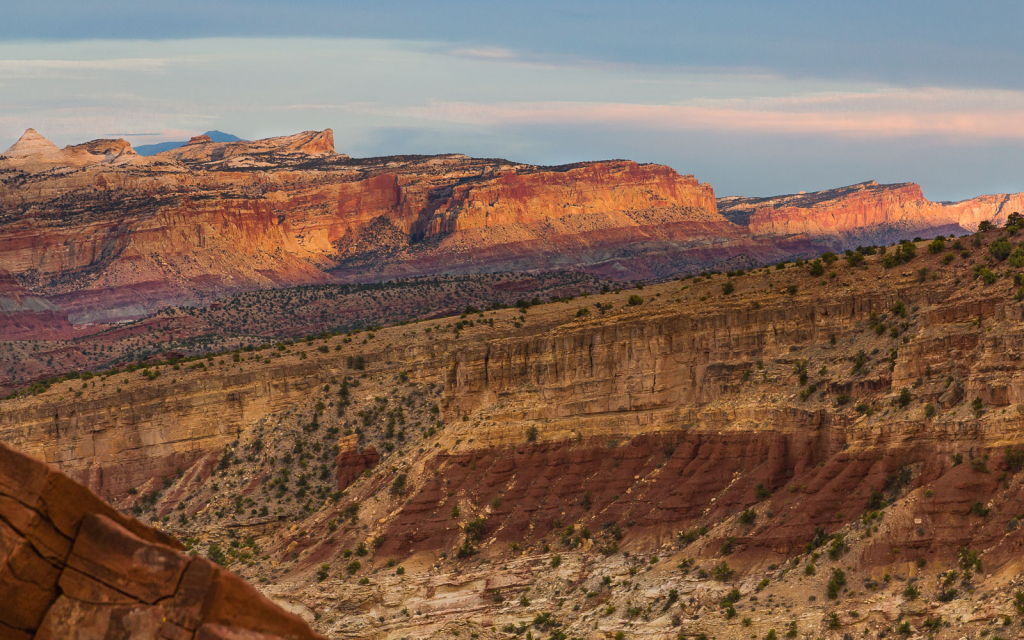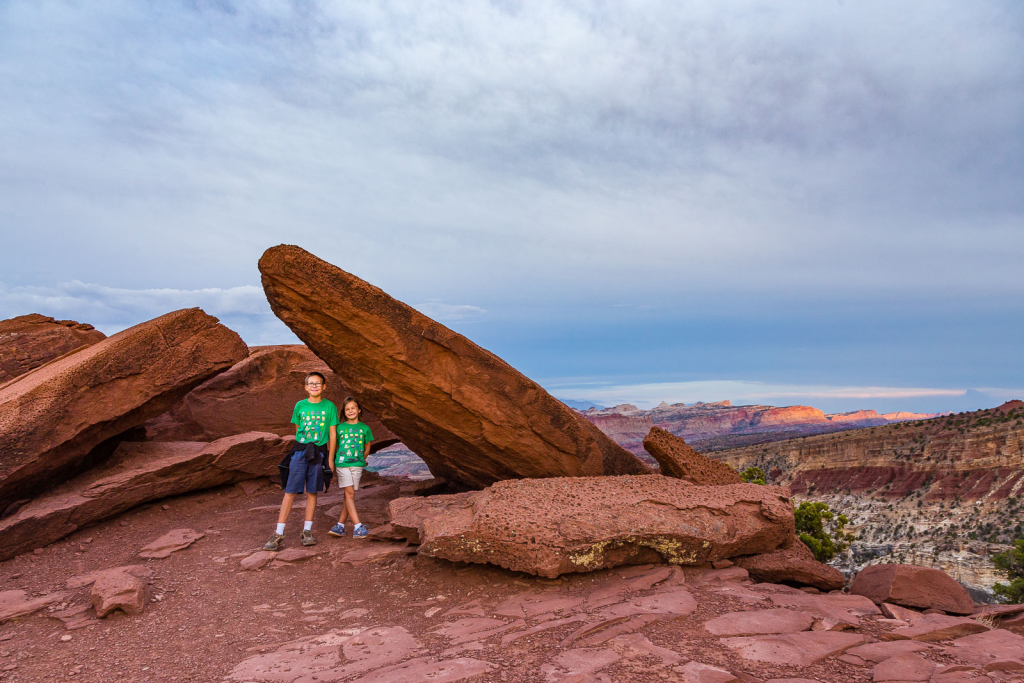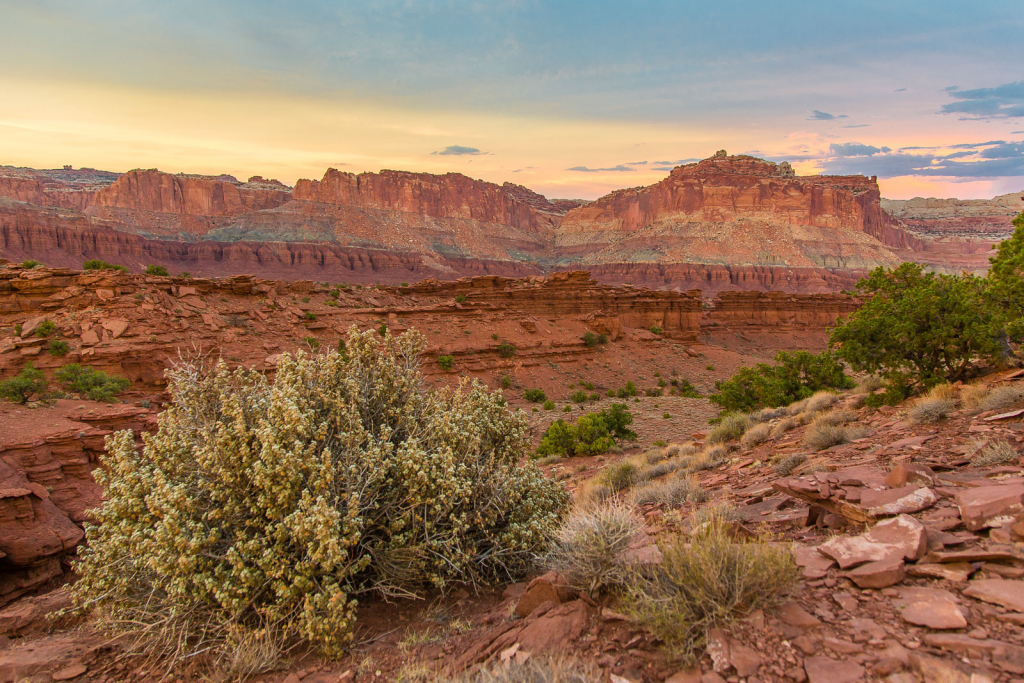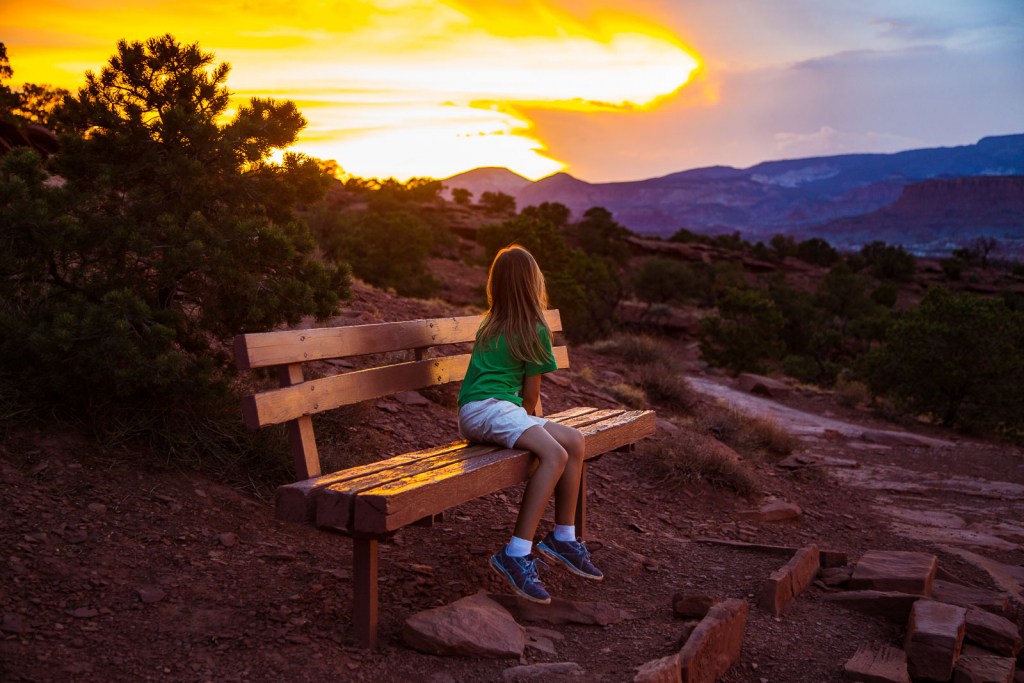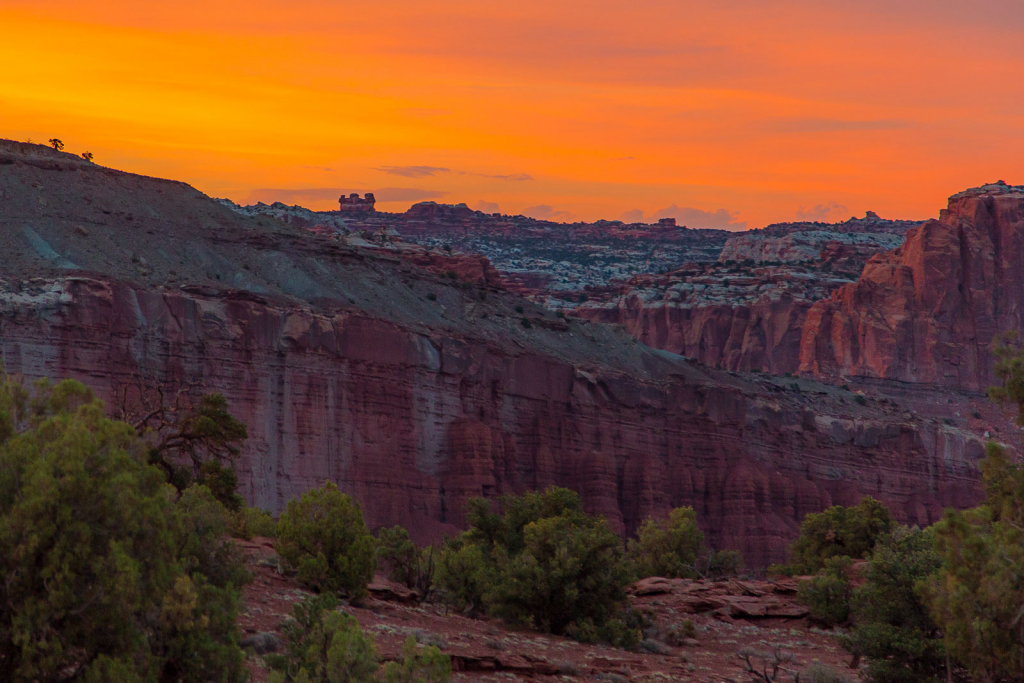 A popular hike in the park follows Sulfur Creek. Actually, it's in the creek. Recent rains replaced the crystal clear creek with this rusty colored water. We told the kids were were hiking in chocolate milk, like in Willy Wonka's factory.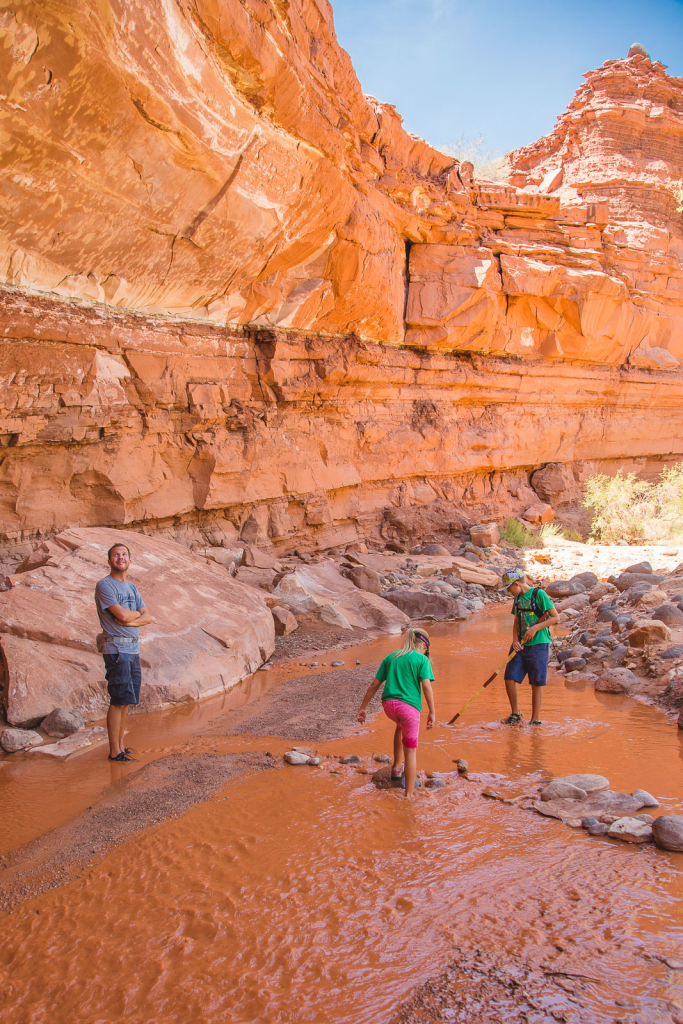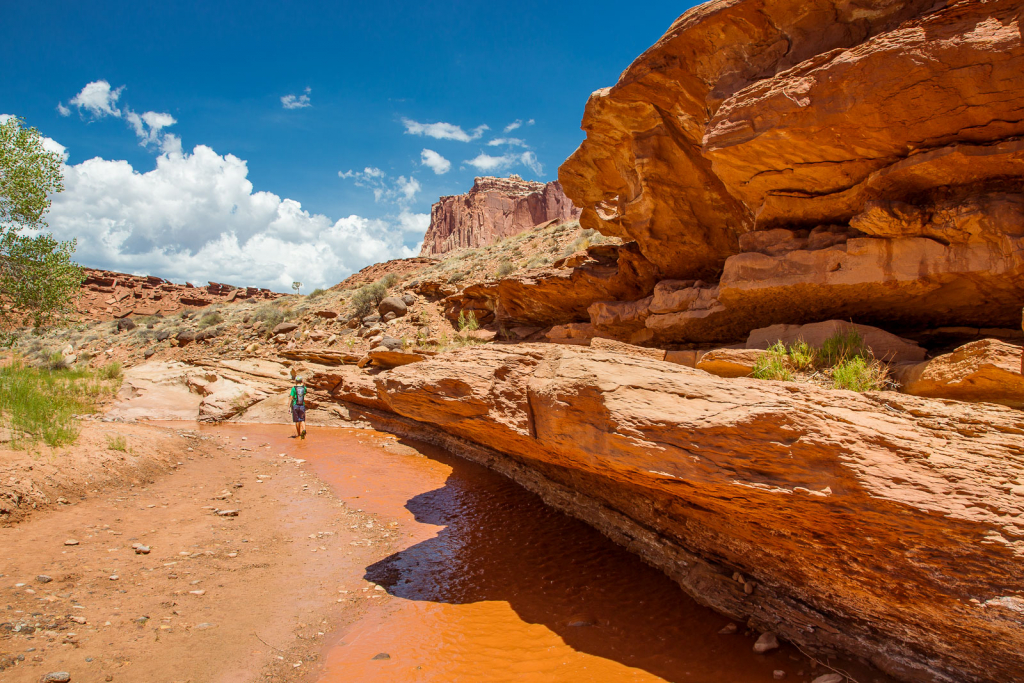 After our river hike, we took a driving tour through the park, and onto some back roads through canyons. The parks in Utah stress the dangers of flash floods, particularly on river and canyon trails, with signs posted warning not to drive or hike through those areas if rain is even threatening. It's clear that once you're on those roads and trails, there's nowhere to escape if a torrent suddenly came rushing through.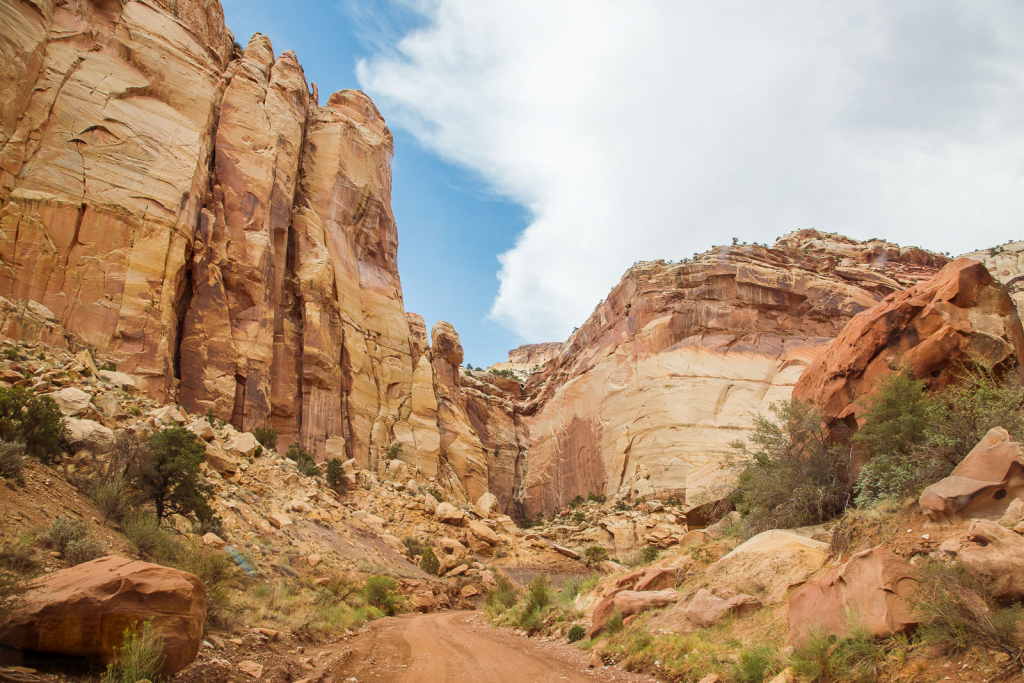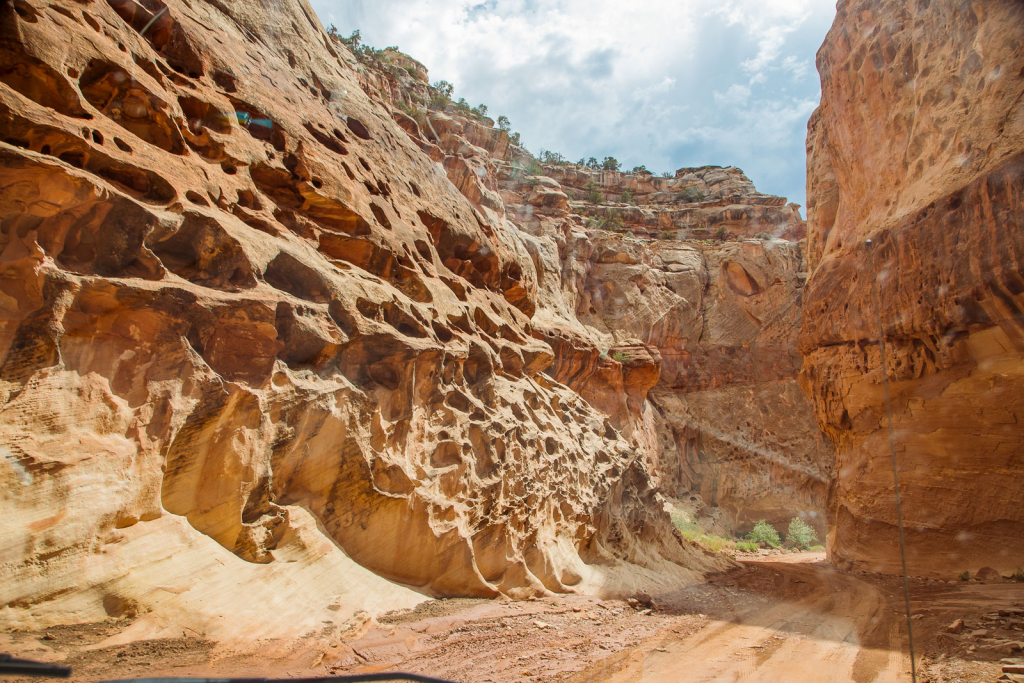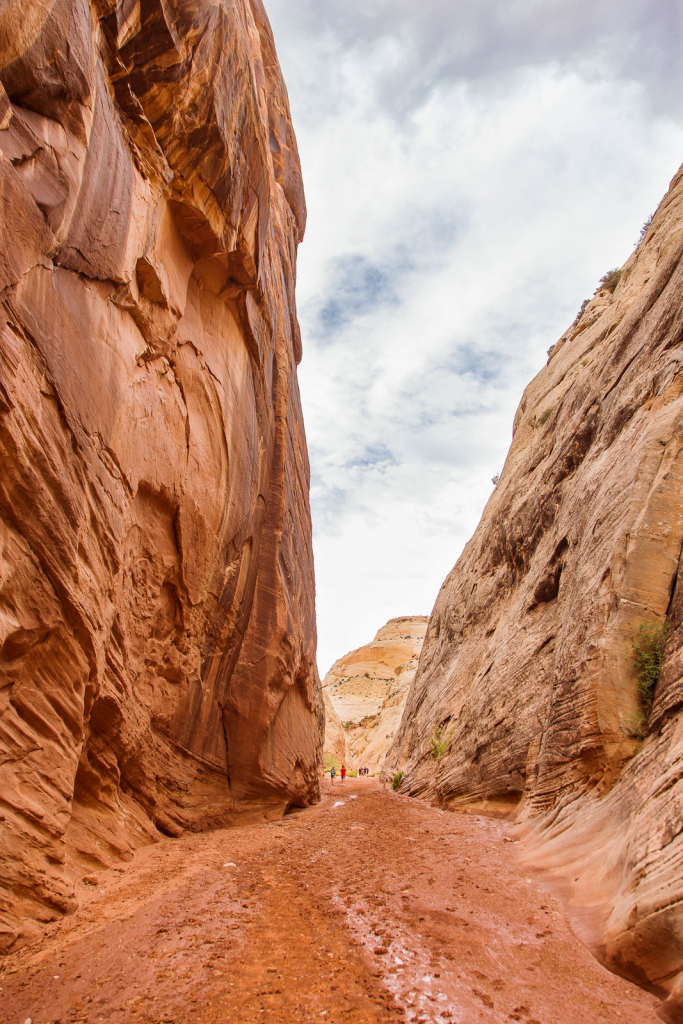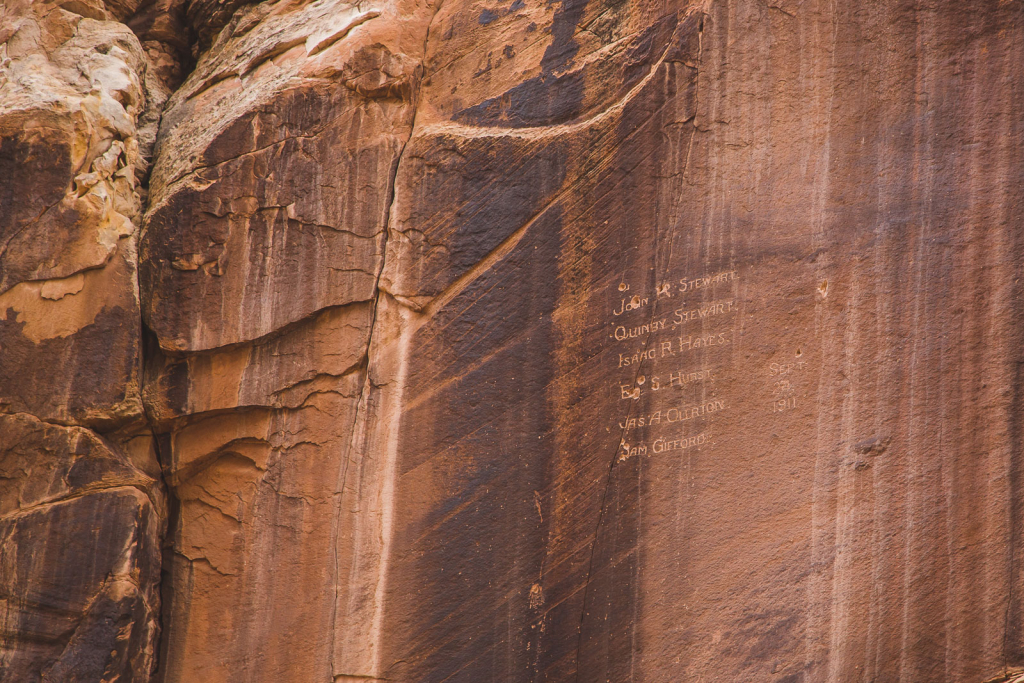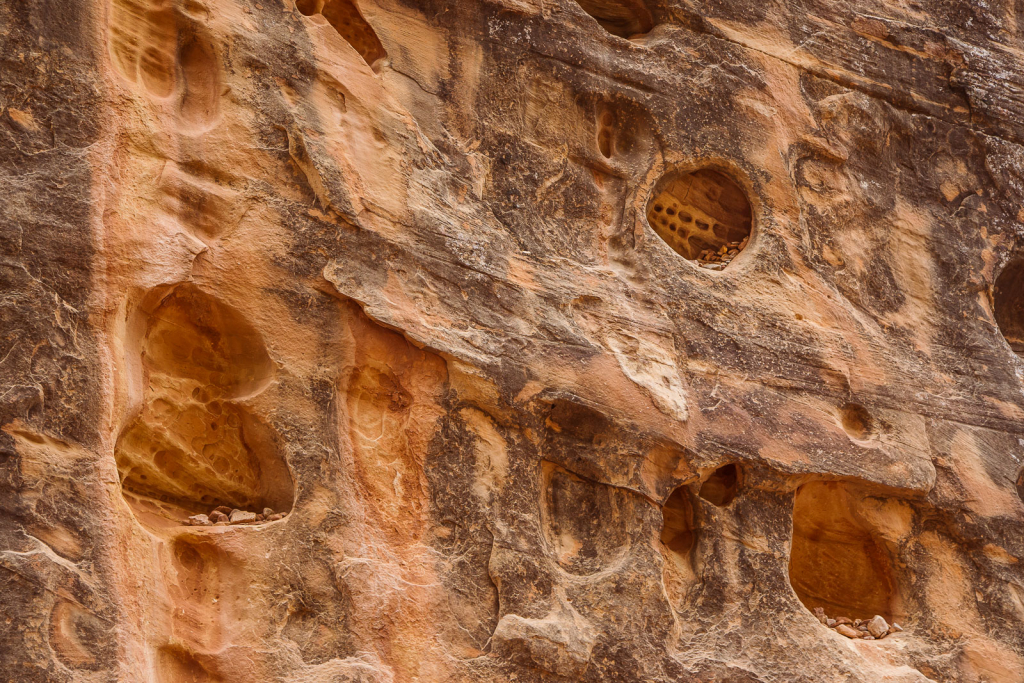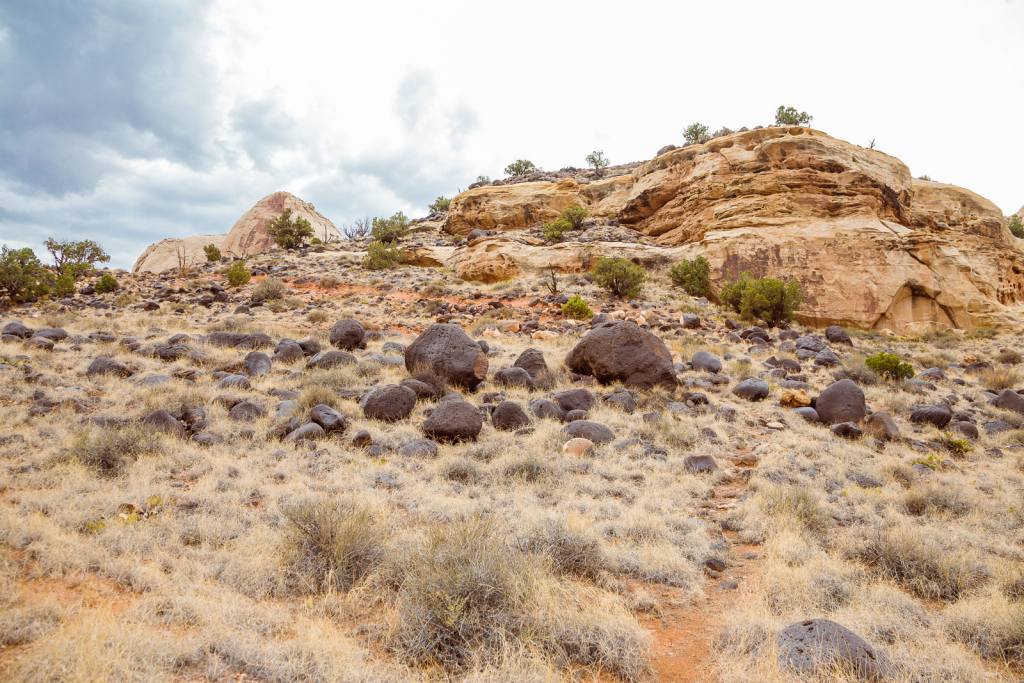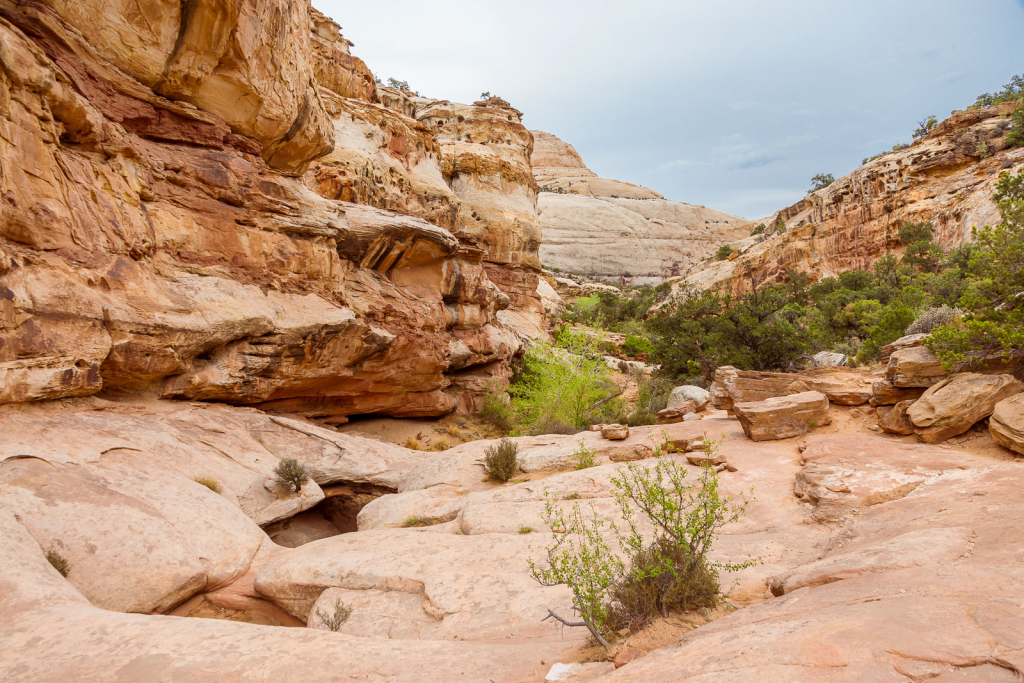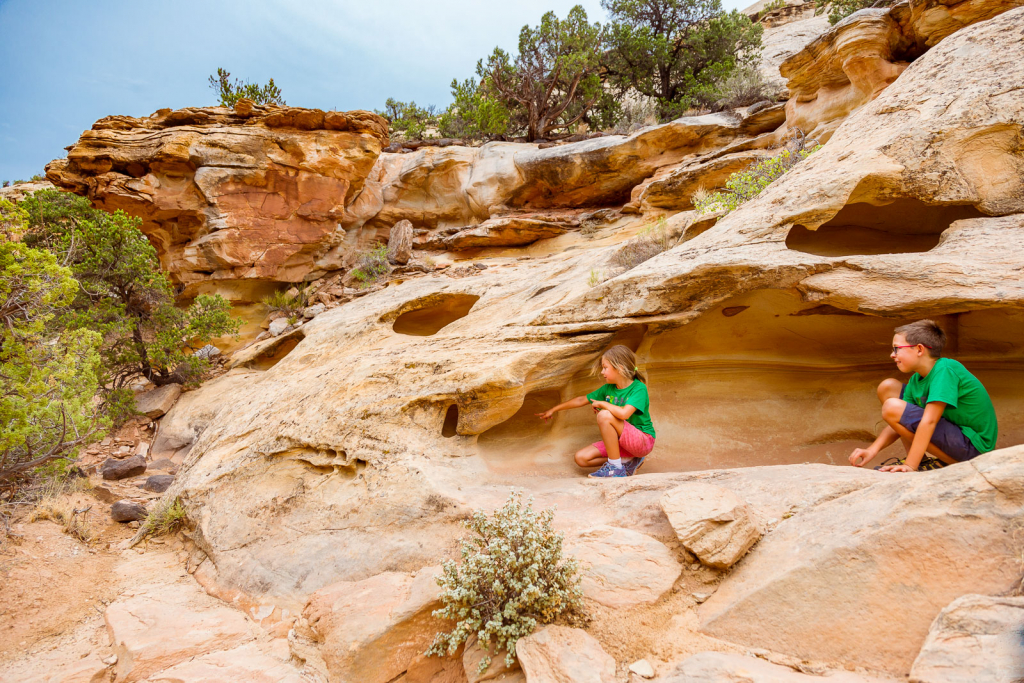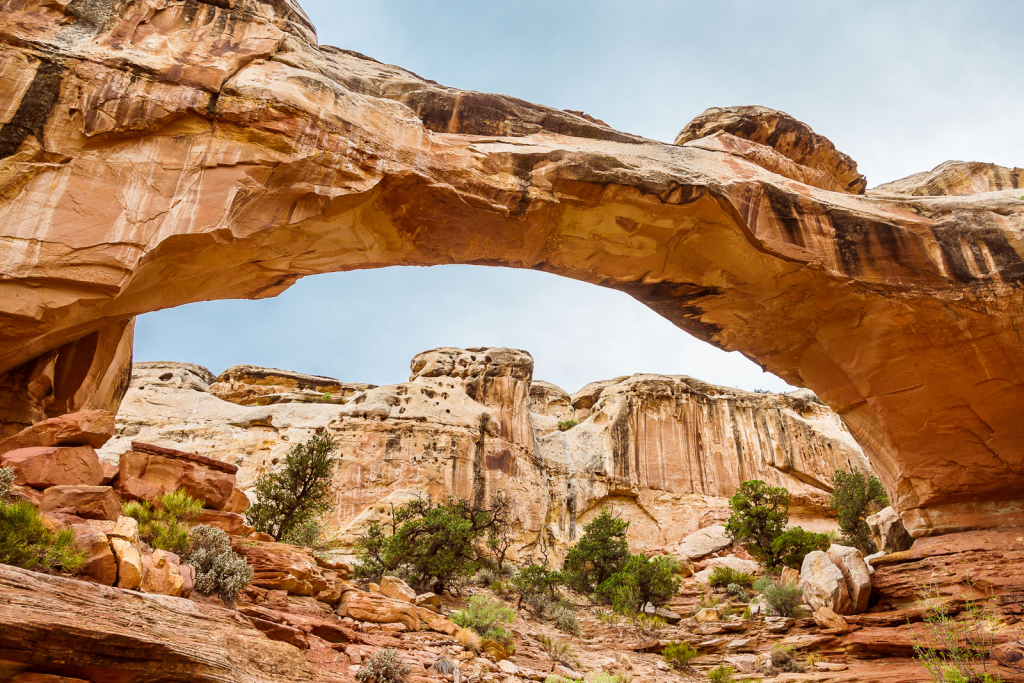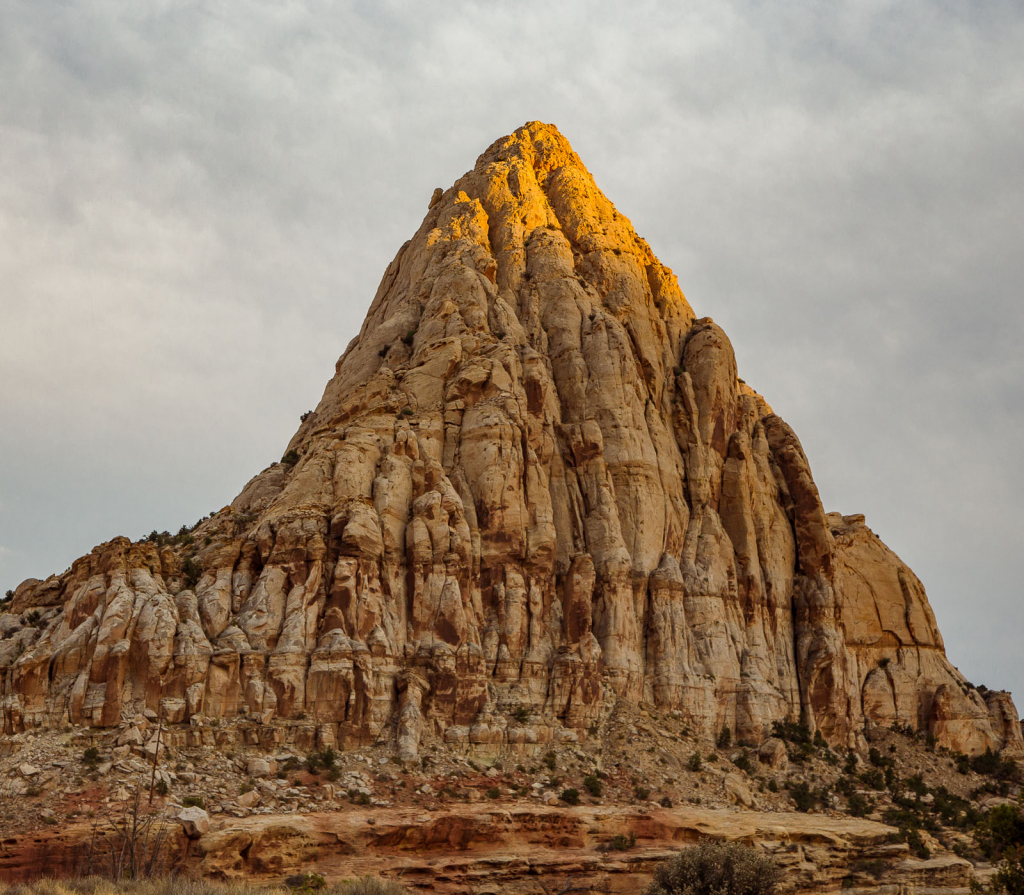 Of all of the Utah national parks we visited, Capitol Reef had the least amount of tourist traffic. I'm not sure it it's because of the remote location far from interstates, or simply because it's not well known. Regardless, we enjoyed almost absolute solitude on our hikes, and peaceful panoramic views.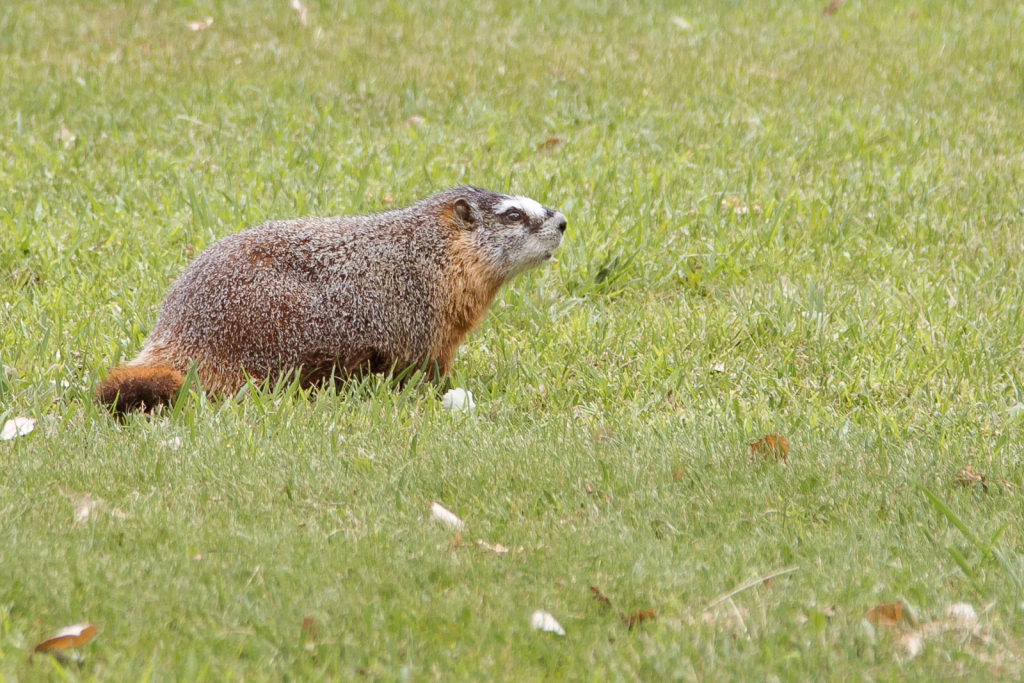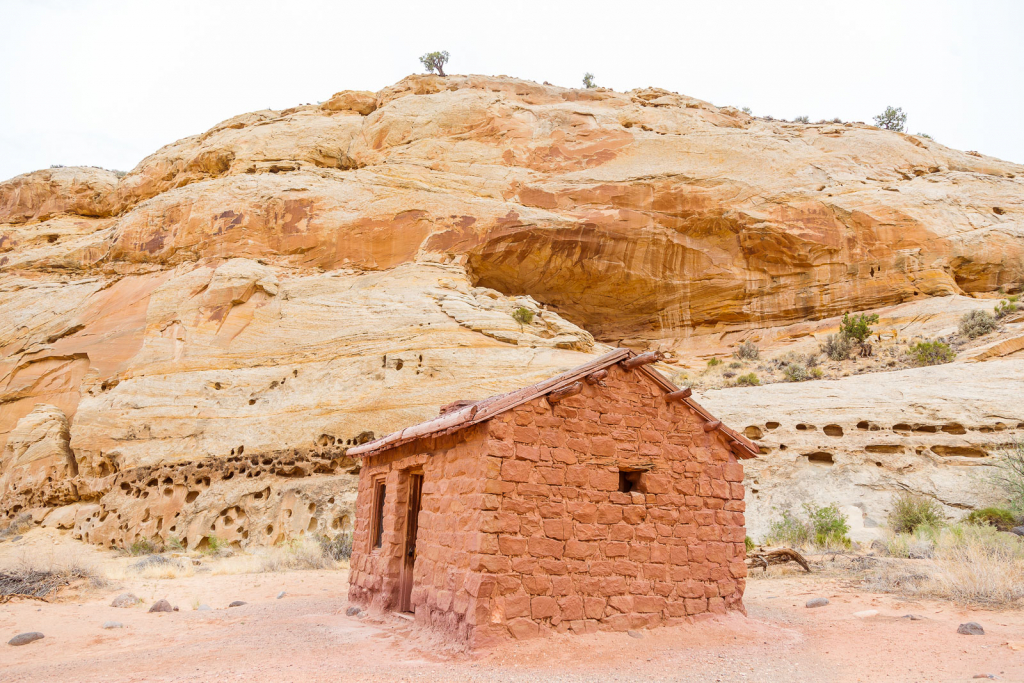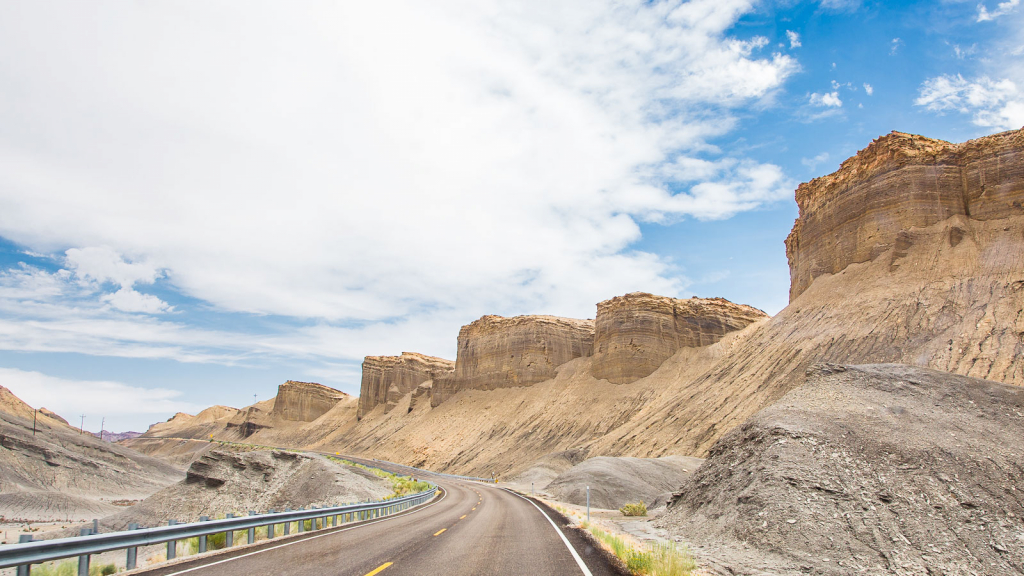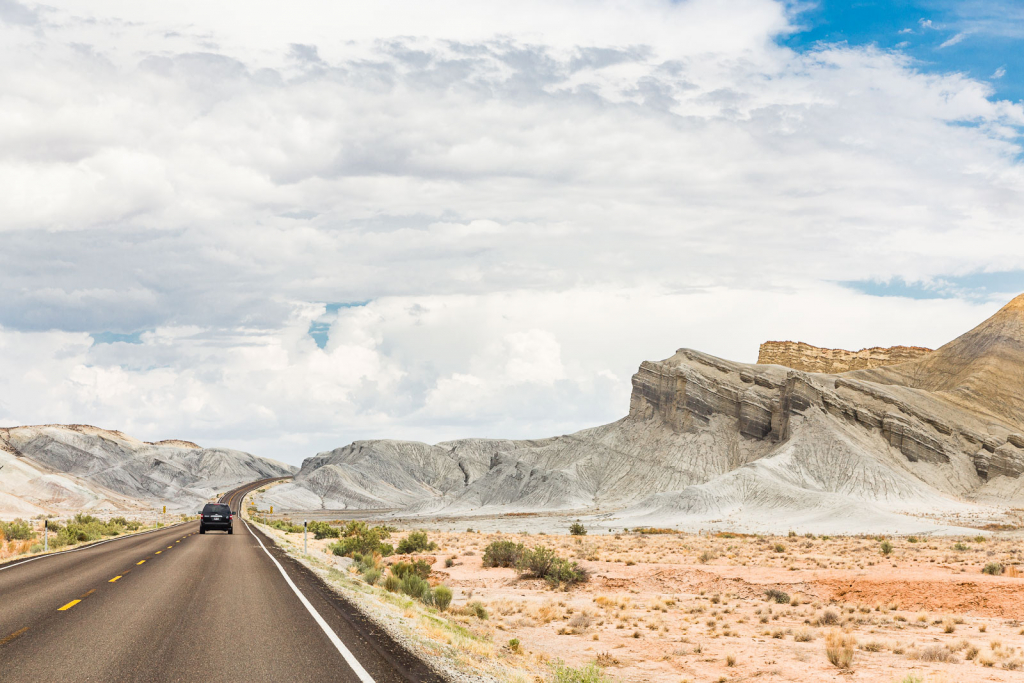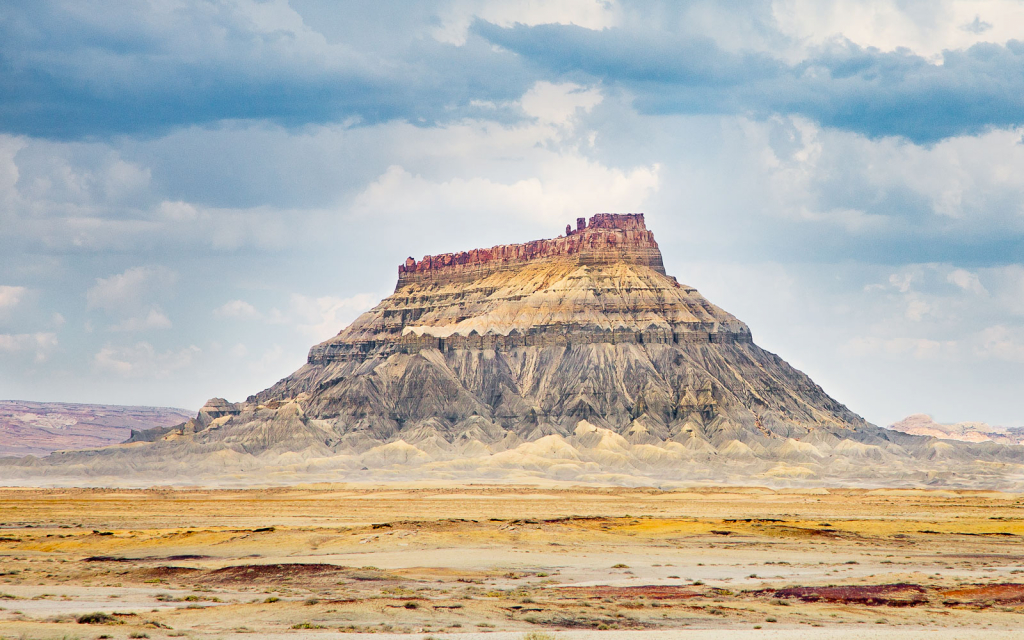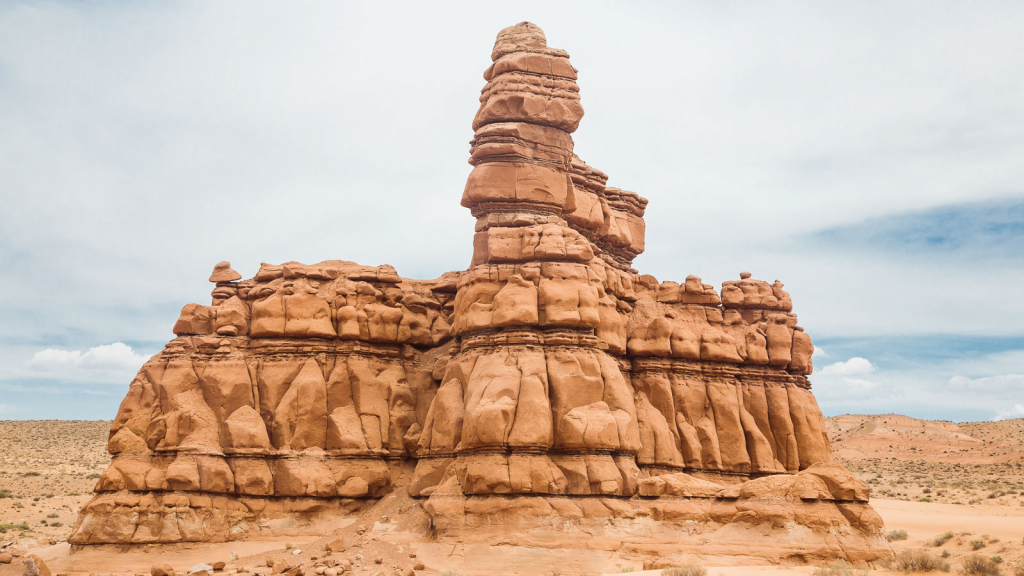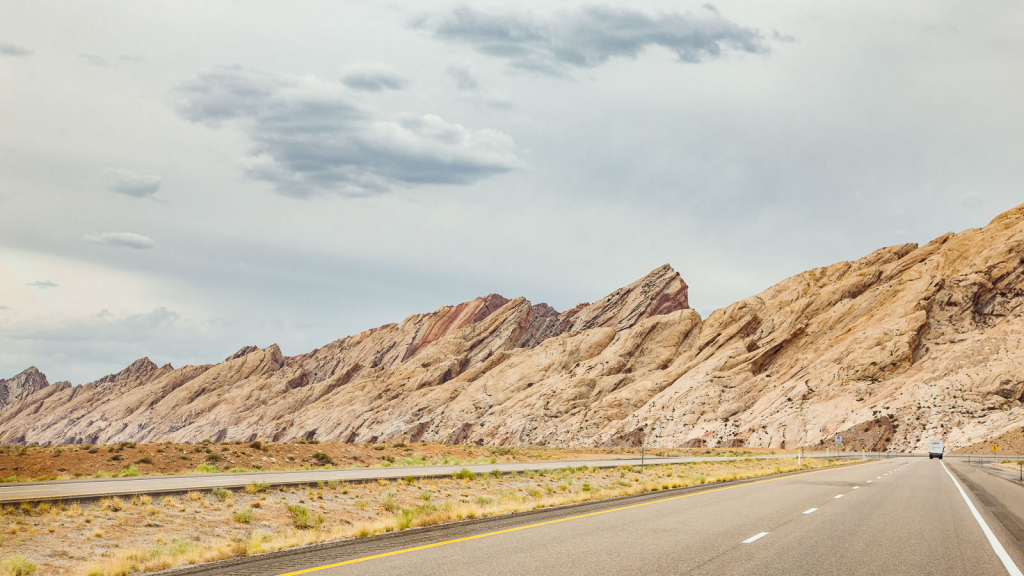 Our camp spot for the next few days was a climb up through those formations. We looked for someplace at a higher elevation for our comfort. In the valley, temperatures were in the upper 90s mid-day, and remember, we were trying to boondock as much as possible. Our only power source was solar, and although that was more than enough to power electronics, some fans, and even a microwave, it was not able to run the air conditioner. It was usually fairly easy to find a spot up on a hill or mountain, where we could catch a cooler breeze, though. It just meant that we would have a little longer of a drive from home base to the parks.
Coming next is Arches and Canyonlands!!
---