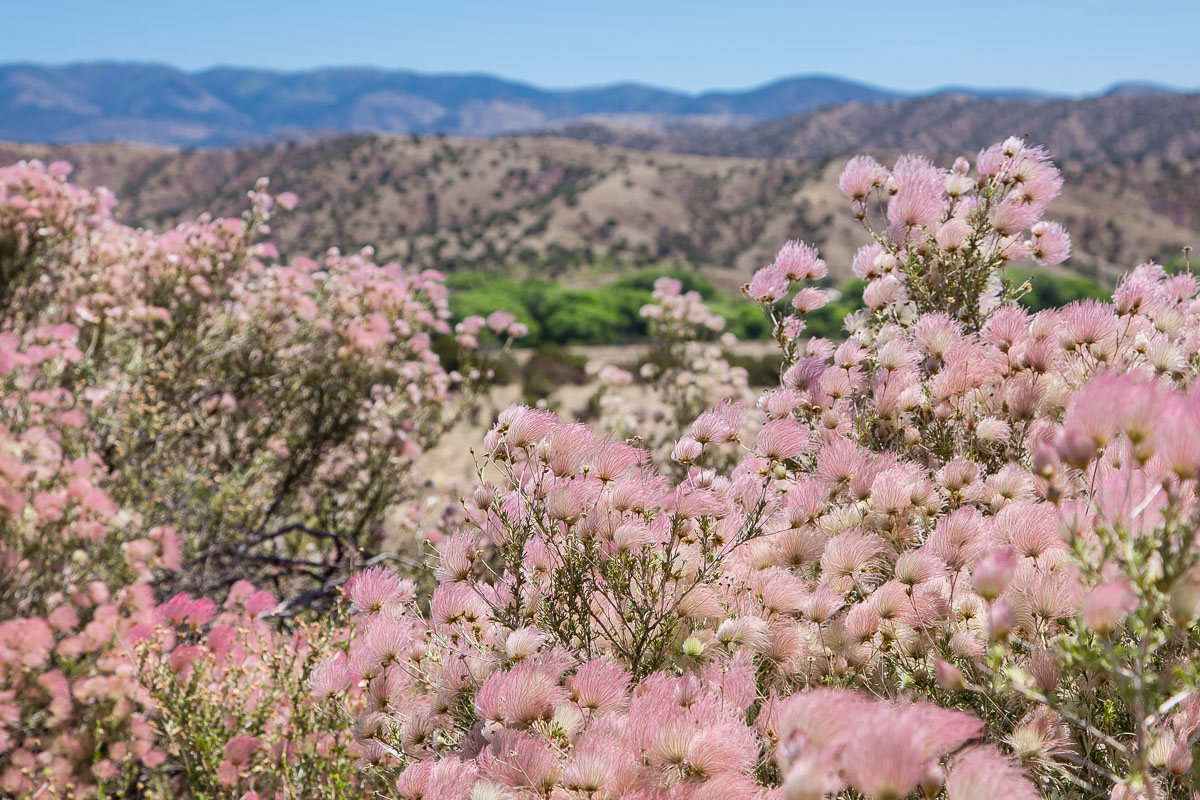 Gila Cliff Dwellings
When we checked out the map and roads leading up to the cliff dwellings, we could see that it would NOT be a great idea to try to take our large camper up the steep, narrow, winding forest roads. The closest town, and best option for finding a camping spot was in Silver City, NM. It ended up being another town we absolutely adored! It's a small university town with a booming arts district and a rich "wild west" history. We enjoyed shopping and wandering down the main drag downtown among thrift shops, natural food stores, galleries, and local eateries.
The Gila Cliff Dwellings National Monument is surrounded by the Gila National Forest, which contains the nation's first wilderness area. (In wilderness areas, motorized or mechanized vehicles are not permitted, nor motorized tools!) Because the monument isn't as highly trafficked as some national parks, the rangers on hand were able to discuss the monument and forest in depth with the visitors. After a short hike to the dwelling ruins, a knowledgeable volunteer was present to talk about the dwellings and answer questions.
Seeing the fire blackened ceilings, original wood frames, and ancient excavated corn cobs on site made history come alive. On the trail we noticed wild grapes growing in the valley, and could imagine what a great resource that was for the Mogollon people. The ranger explained that the cliffs offered a safe place not only from weather and predators, but also from the natural cycle of forest fires. On the return hike to the visitor center, we circled around through an area that had actually been affected by fire a few years ago. Unfortunately, it wasn't a natural fire, but the result of a careless camper.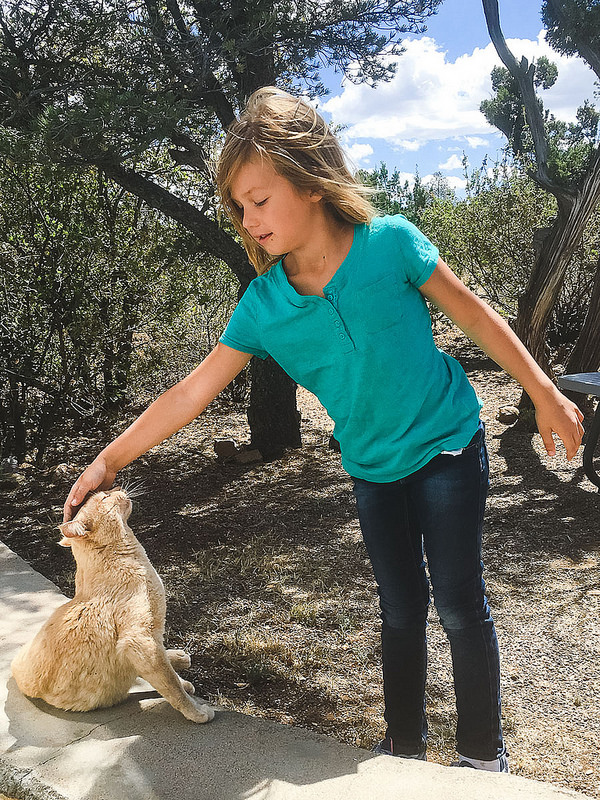 Kitty friend at our campsite. He followed the kids like a puppy.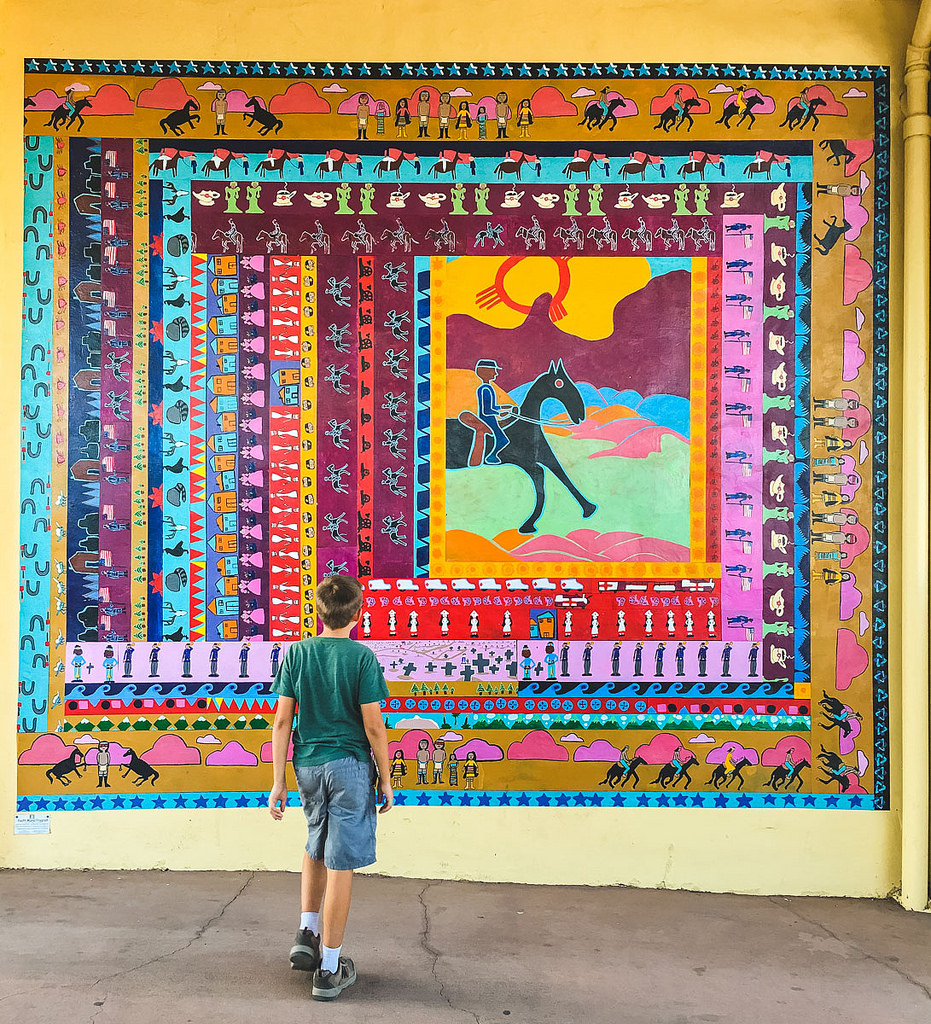 Admiring local murals.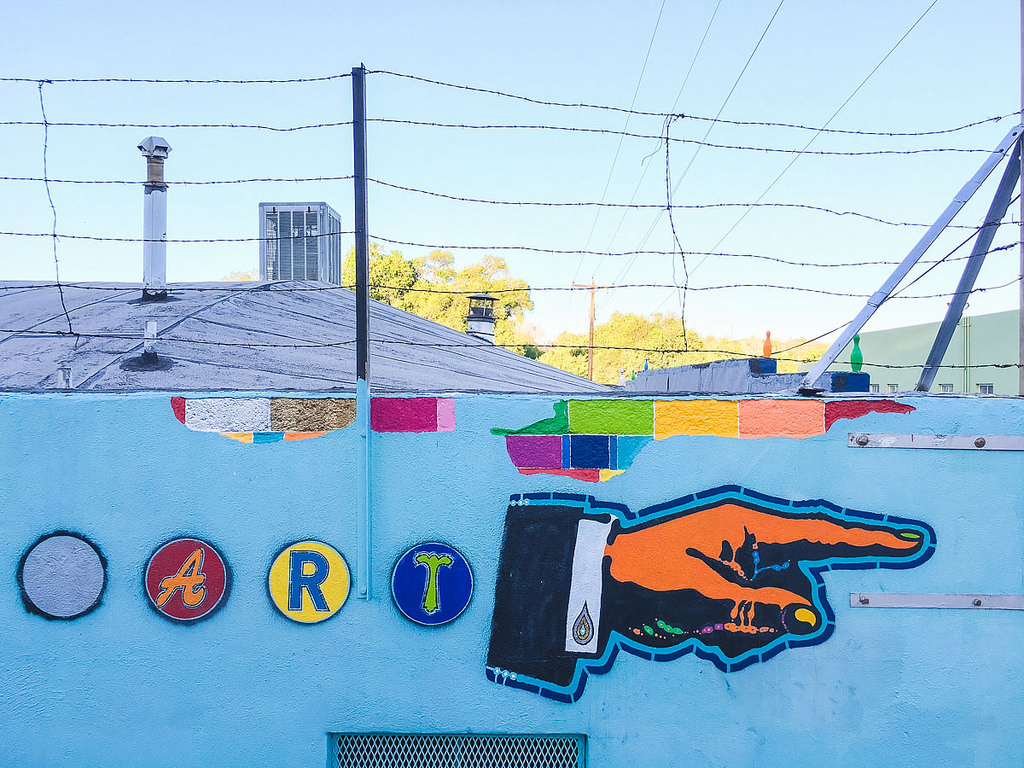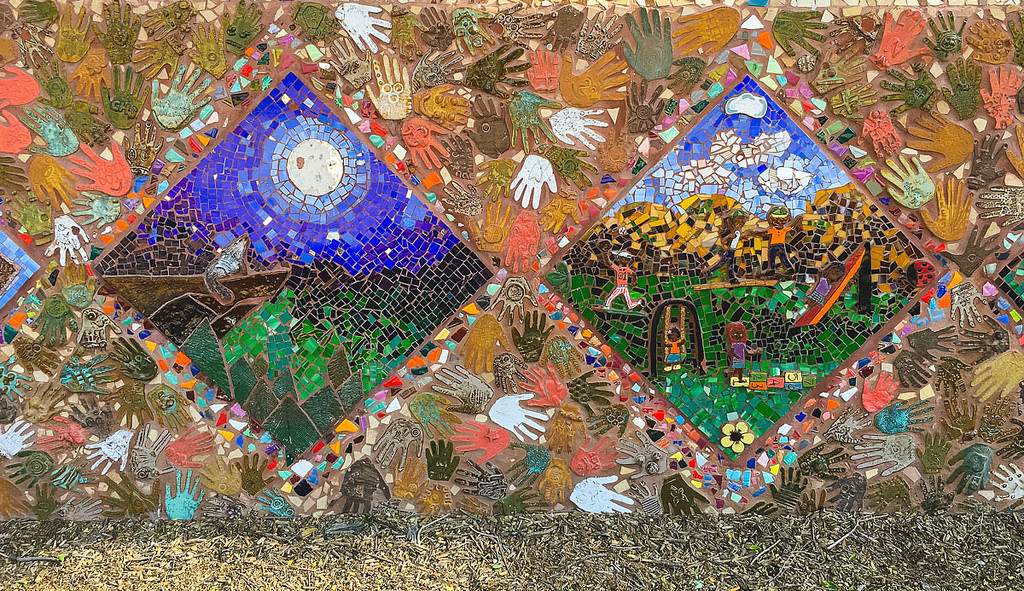 Beautiful mosaics at Penny Park in Silver City, NM.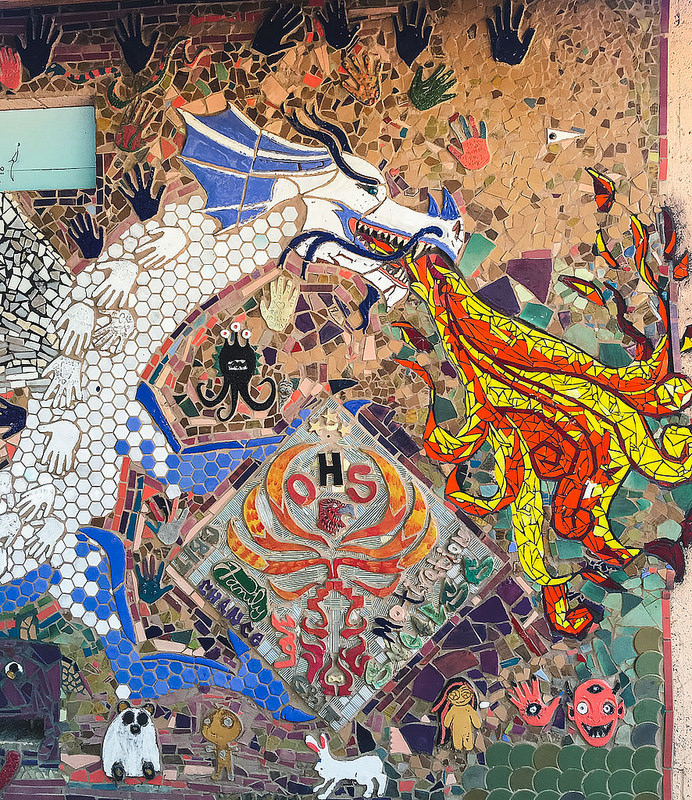 Apache plume growing along the road on our way to the National Monument.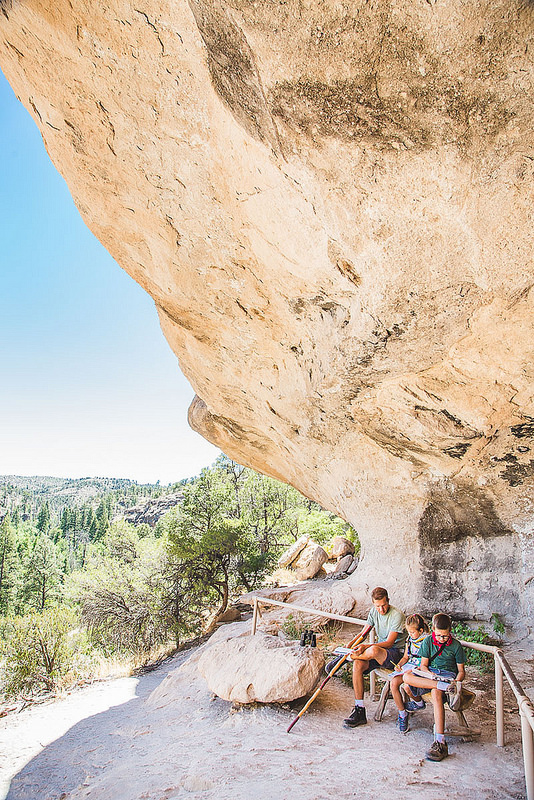 Working hard on their Jr. Ranger books.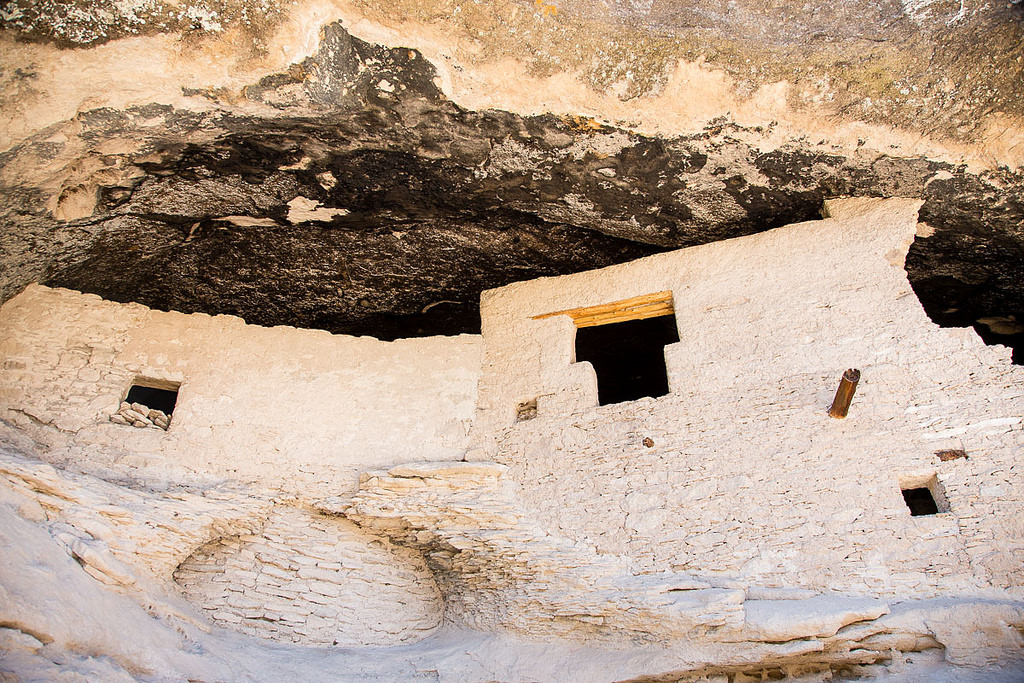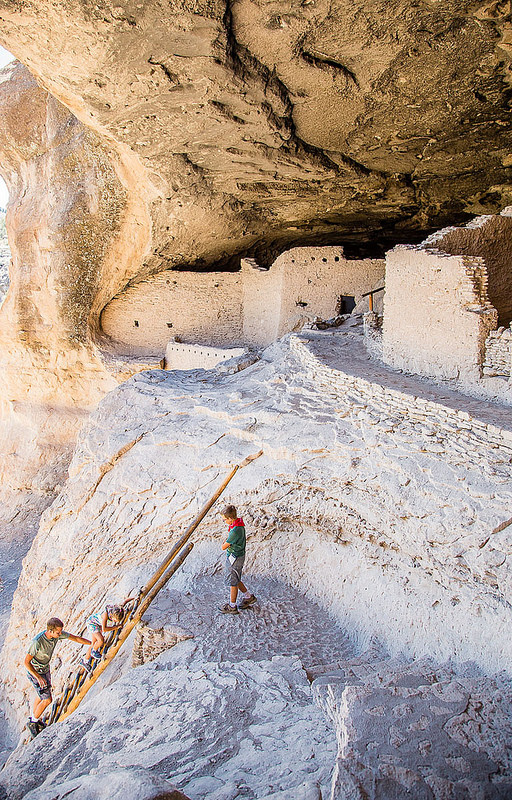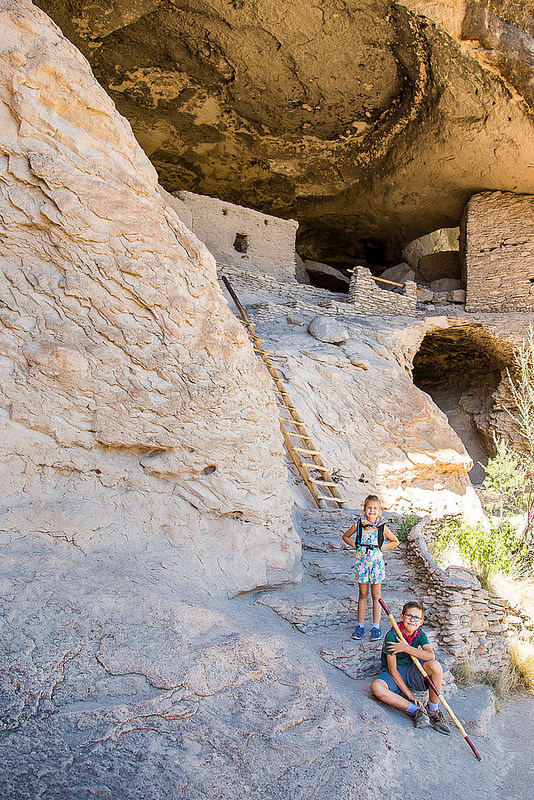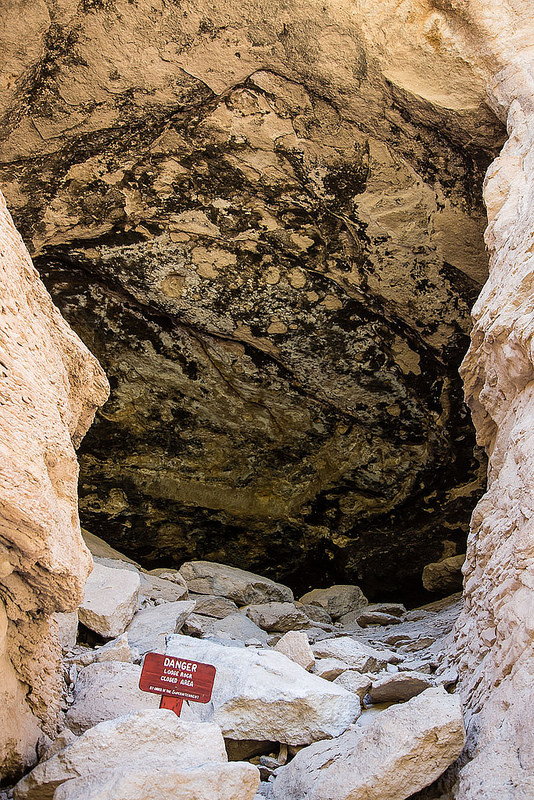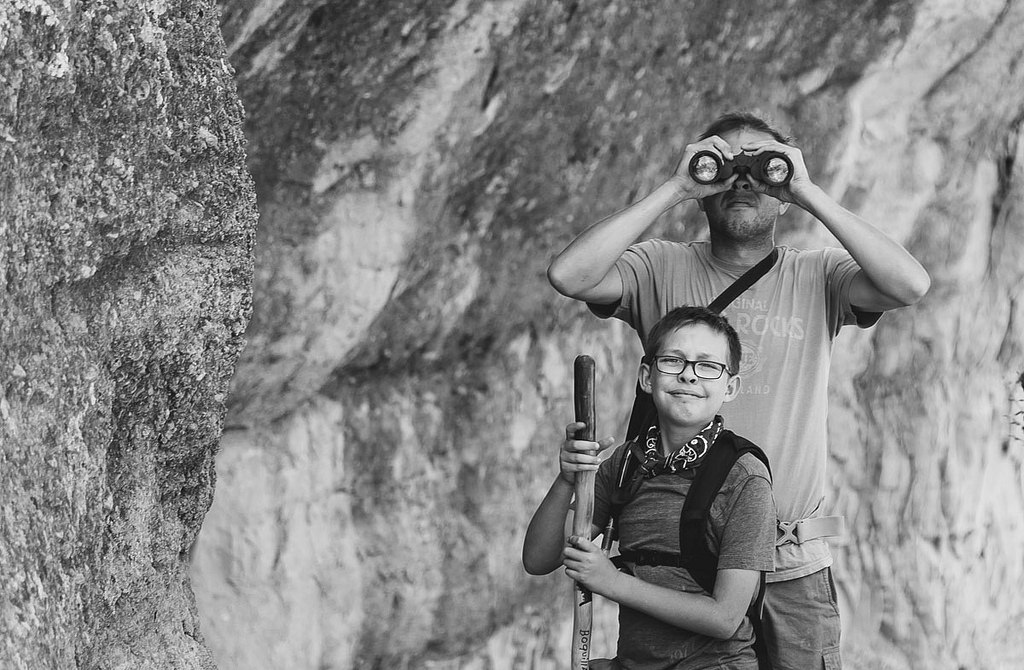 Strange characters on the trail.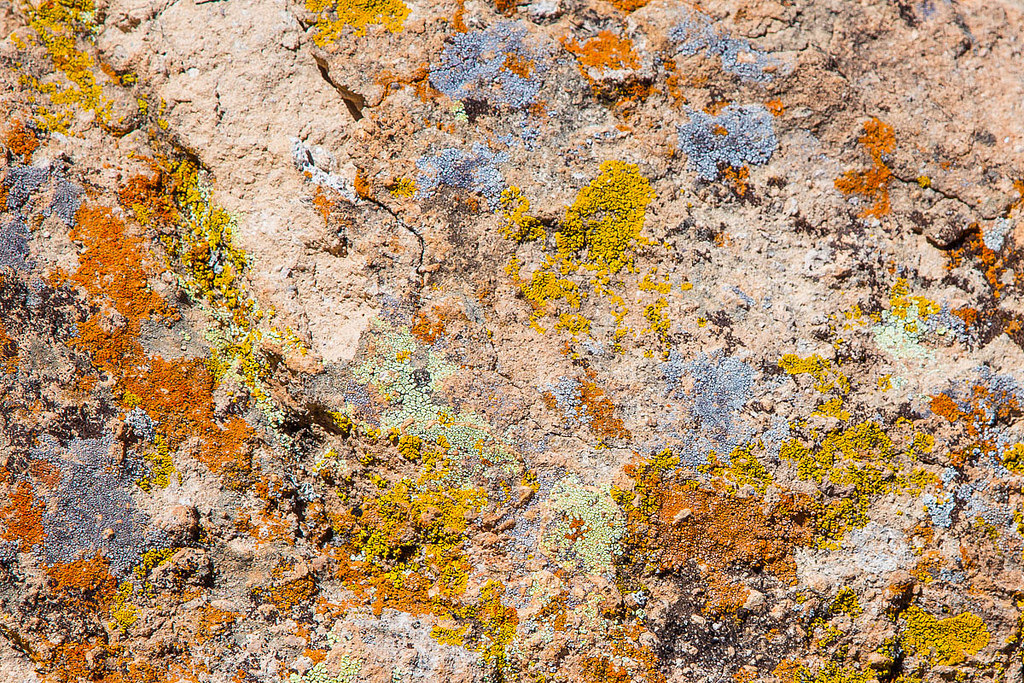 Colorful lichen is an indicator of healthy clean air.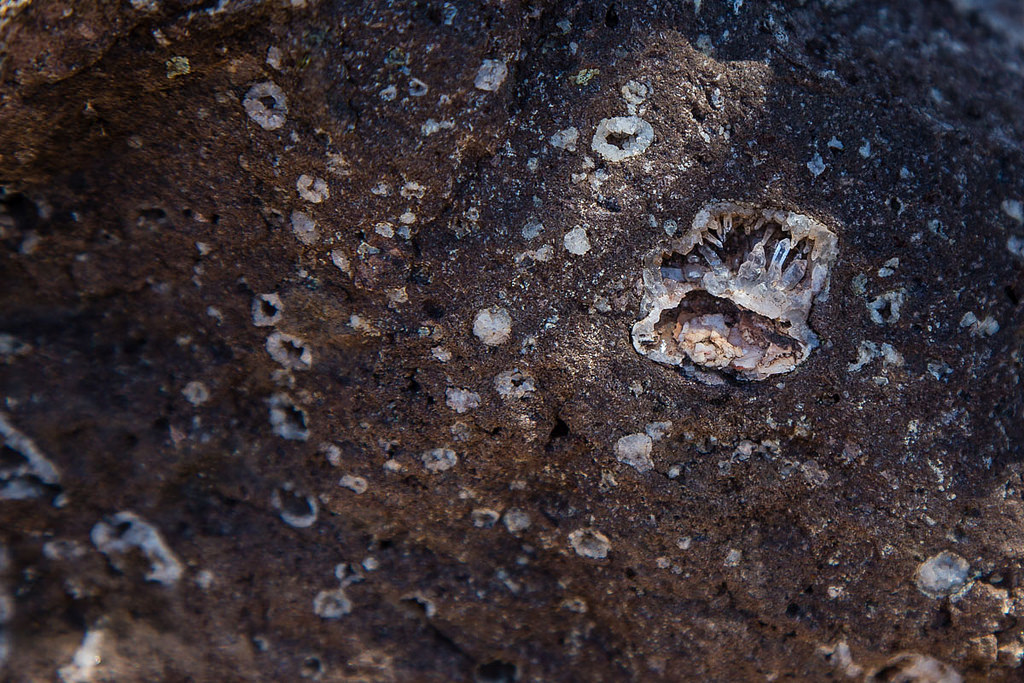 Tiny "bubbles" in the lava rock were filled with crystals!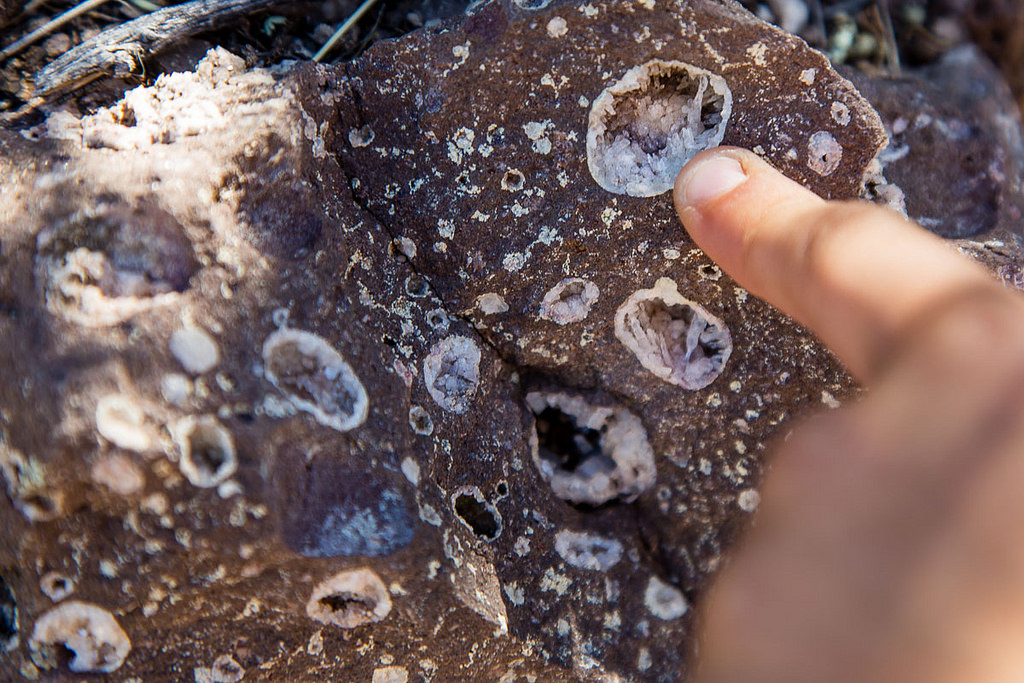 A little girl's finger for scale.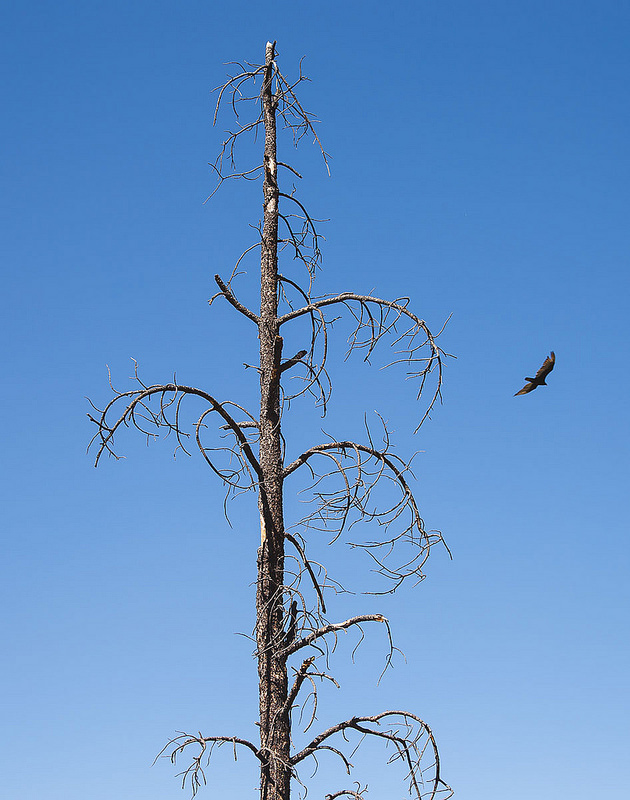 A burnt ponderosa pine.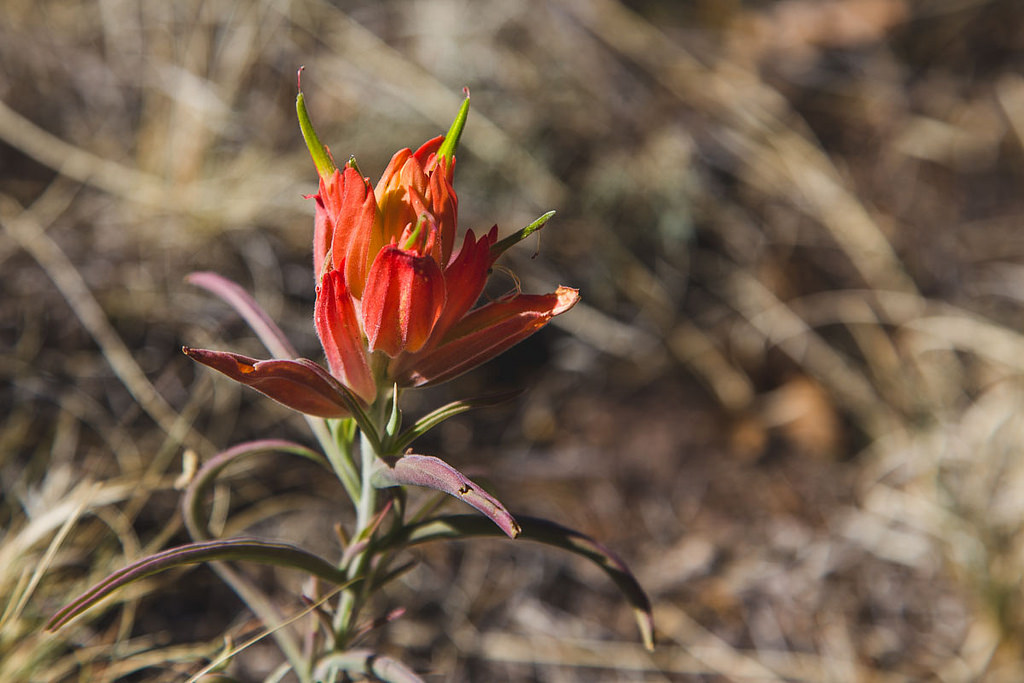 ---