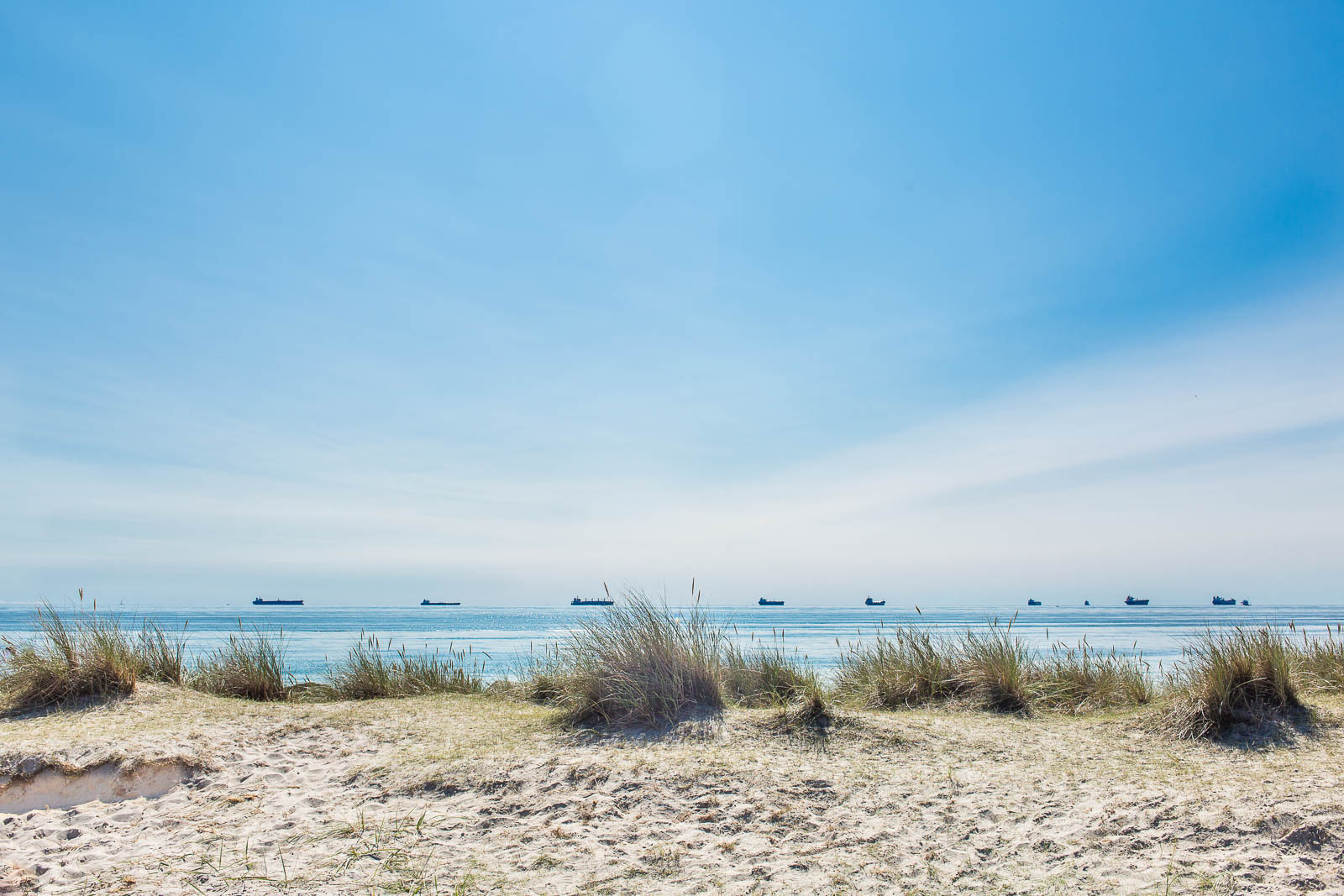 Cruising Across the Atlantic Pt. 1 – Denmark + Norway
Cruising Across the Atlantic Pt. 1 – Denmark + Norway
When our family decided to move back to the USA, it wasn't long before the thought of transatlantic cruise back home, popped into our minds. After some quick research, we discovered the cost of a cruise ticket wasn't much more than the cost of a one-way plane ticket in August. Besides, we'd be able to visit the Scandinavian countries on our wish list for the fraction of the cost of traveling to them individually, plus enjoy one last European adventure. (Another great advantage was no jet lag!)
Our journey started with a 5 AM taxi ride to the Köln train station. From there our family of 4, plus 15 pieces of luggage, loaded onto a train bound for Copenhagen, Denmark.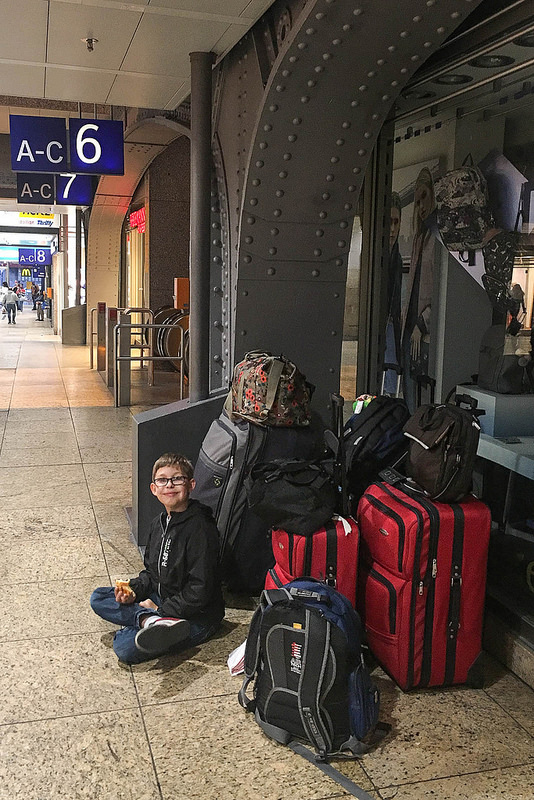 Not only was our cruise ship in Copenhagen, but also our wonderful friend Lilli from Sicily! After we dropped our luggage off at our Airbnb, we took a 20 min walk to her apartment. It would have been a lovely stroll, but unfortunately, the sky turned dark and poured on us! We were soaked to the bone by the time we arrived. What a treat it was that Lilli had a delicious hot Sicilian dinner waiting for us.
The following day we enjoyed walking around Copenhagen and were fortunate that the weather agreed to cooperate with us this time. Highlights for our family were Nyhavn with the bright cheerful buildings lining the canal, Christiansborg Palace, Frederiks Kirke, otherwise known as the marble church, and Papiroeen for a foodies paradise. Unfortunately, the street food project at Paper Island has come to a close, but there are still many delicious eateries in town.
We boarded the Vision of the Seas the day after our walking tour of Copenhagen. Our first impressions were that there weren't many young families queuing through security (This turned out to be a huge advantage for us. More on that later.) and that most of the guests were native English speakers. After receiving our boarding cards, we headed directly to the casual dining area for lunch while we waited for the staterooms to become available.
Our first port of call was Skagen, Denmark, the most northern point in the country. We packed our backpacks and headed out to explore the town, and walk out to Grenen, where the two seas of Skagerrak and Kattegat meet. (Any Vikings fans here?!)
Day 3 of our cruise brought us to Kristiansand, Norway. It was a cool and misty day, so we opted to leave the kids on board at the kids club to play, while my husband and I explored for a couple of hours. This is where being one of the few familes with kids on board was a big advantage. Since there were only a handful of children sailing, the kids club ALWAYS had availability. We heard how the last cruise in July had been mostly young families, and that the kids programs were always maxed out, and it was hard to get a spot. Another win for traveling off-season!
Our first stop once off the boat was at Kristiansand Cathedral. We were drawn in by organ music and stayed a little while enjoying a break from the rain. Circling back towards the ship, we stopped for a snack at the Fiskebrygga (Fish Quay). The fish cakes were incredible! Like chewy fried biscuits with small pieces of white fish and fresh herbs. Yum! (And I'm not really a seafood person.)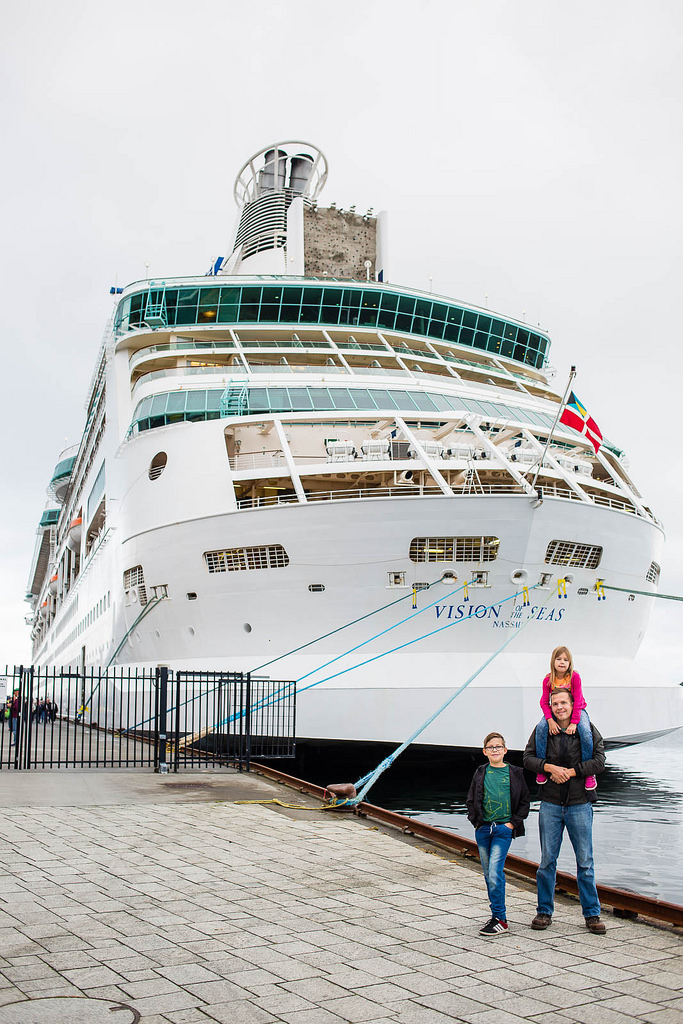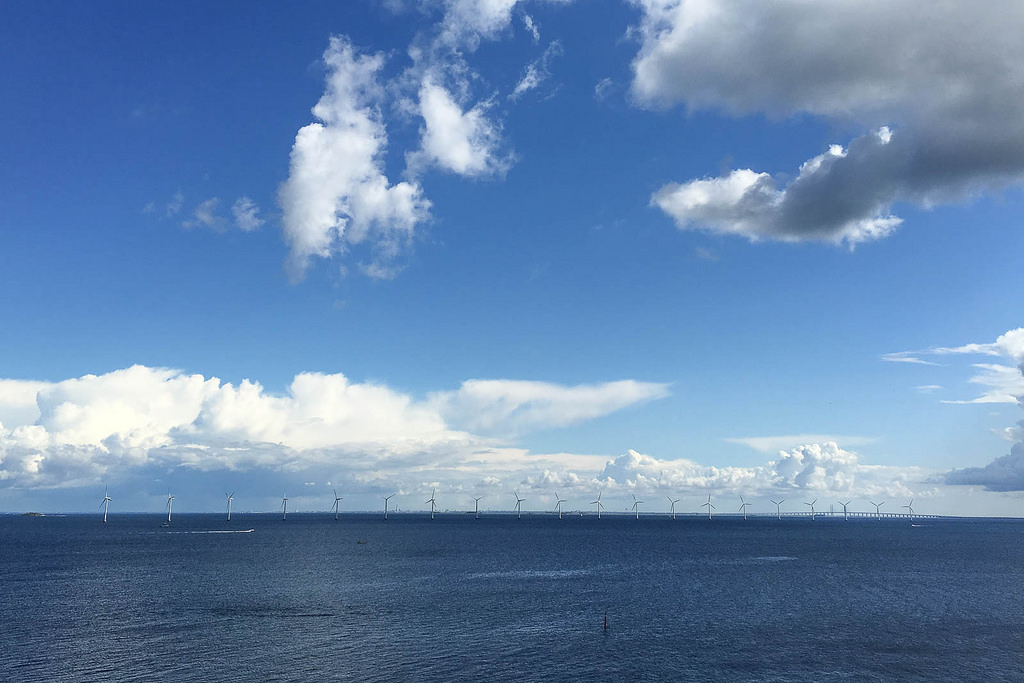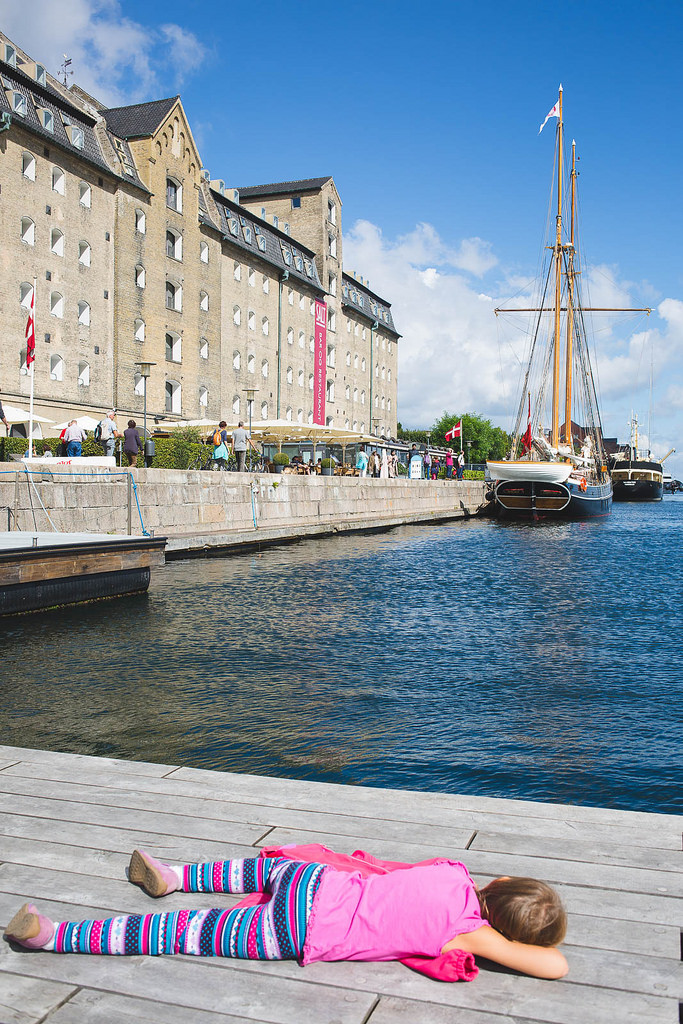 Pooped from all the walking, or sunbathing?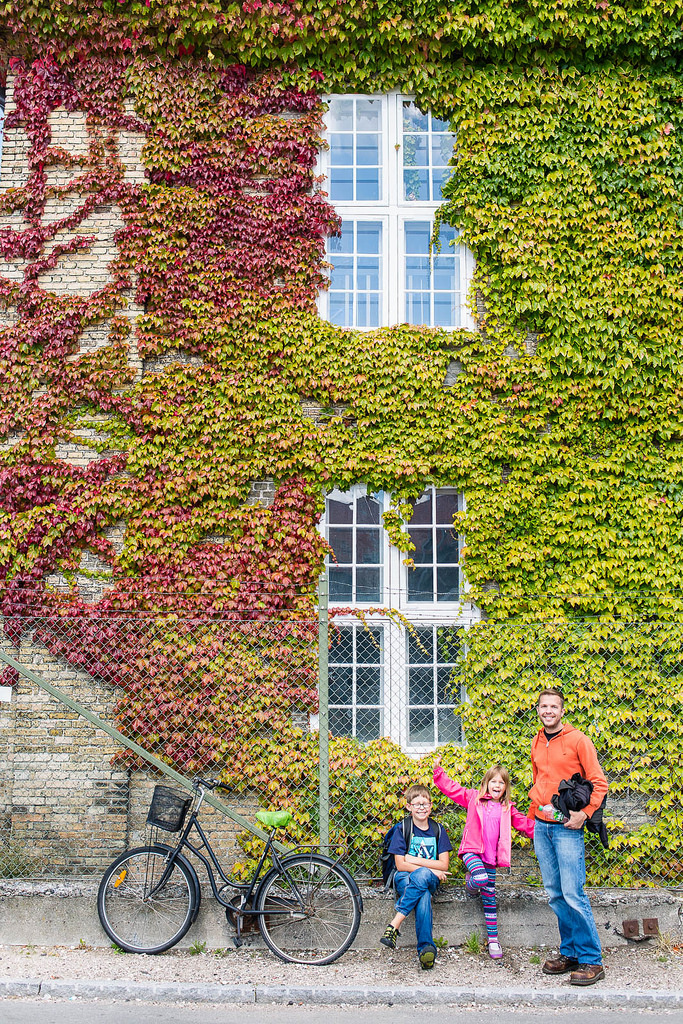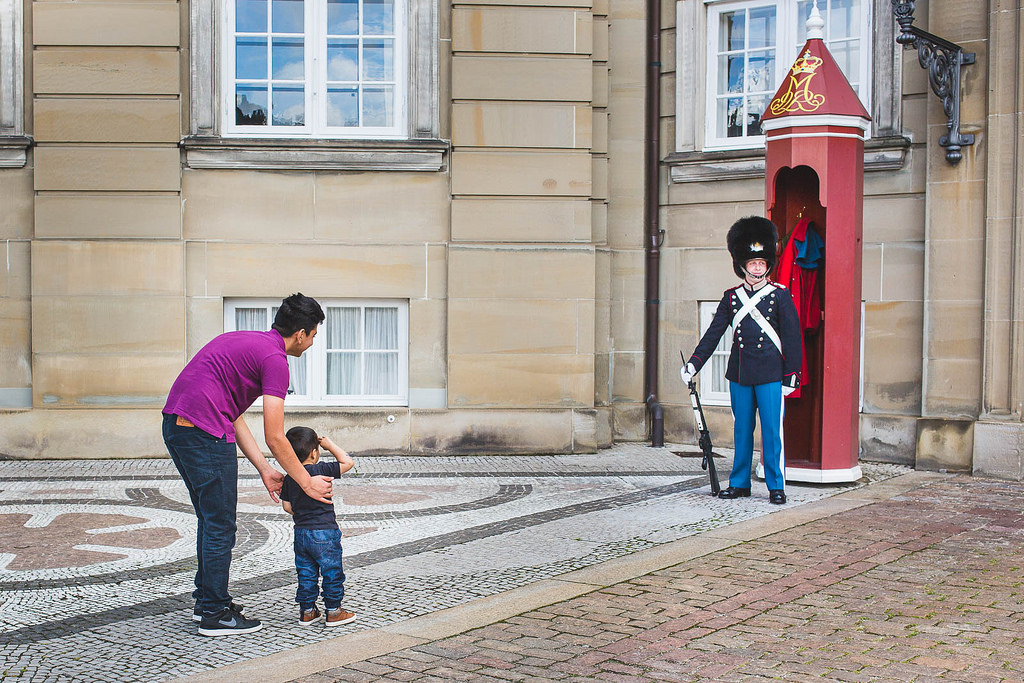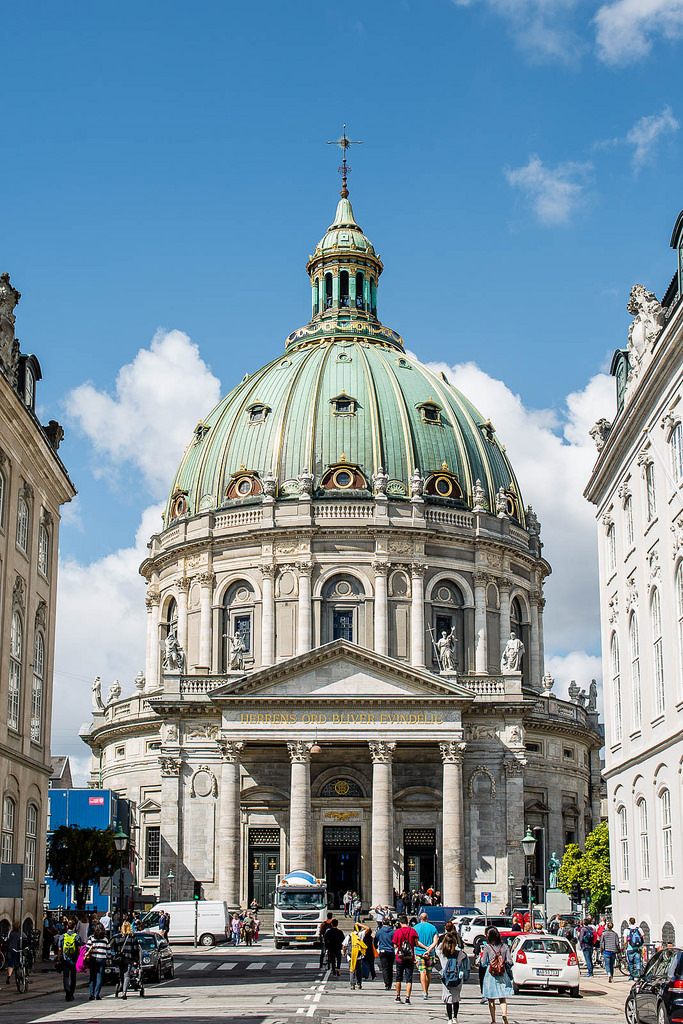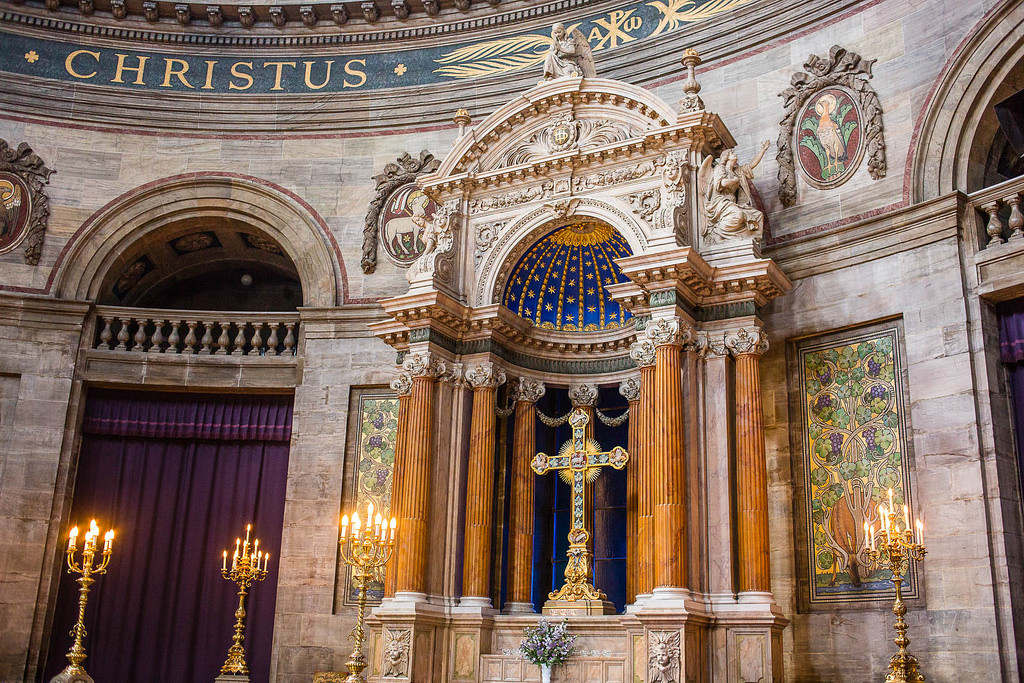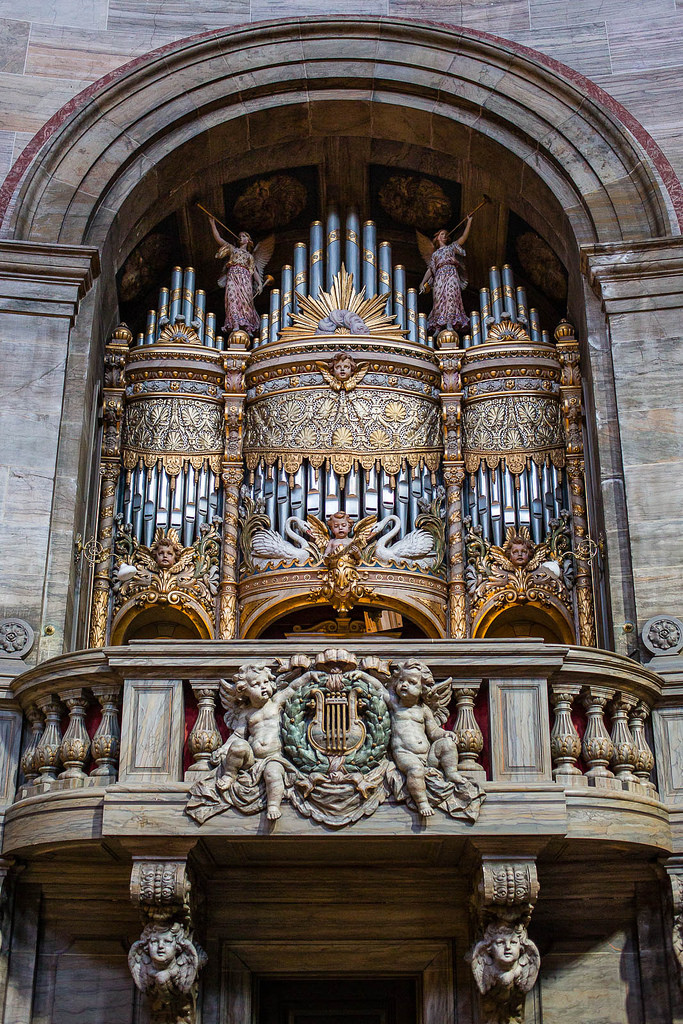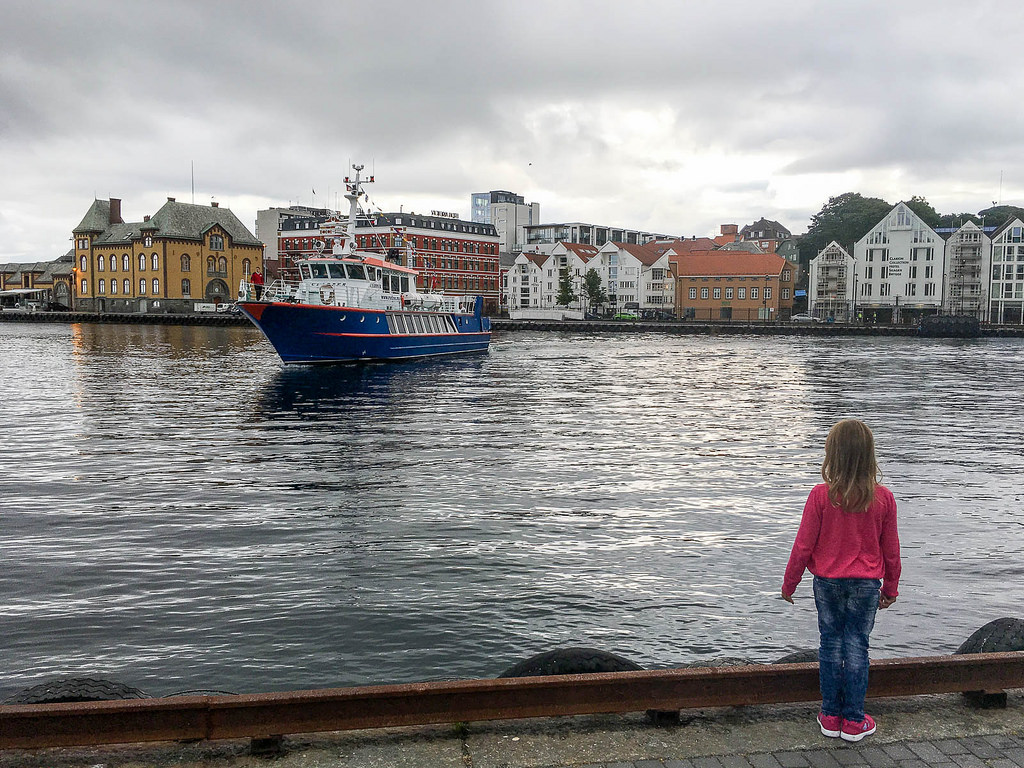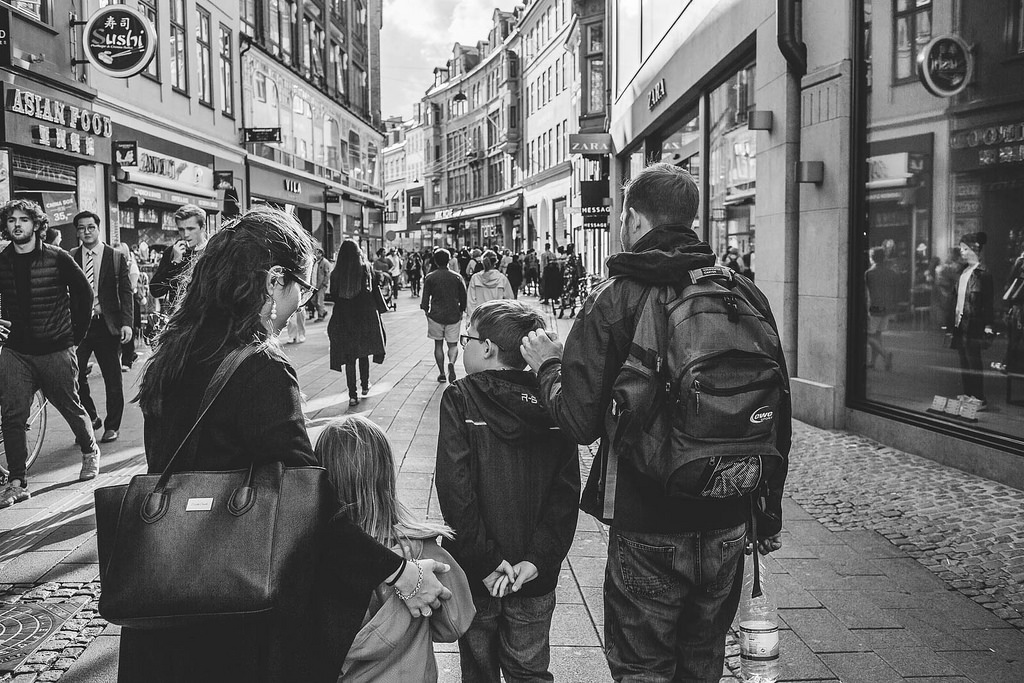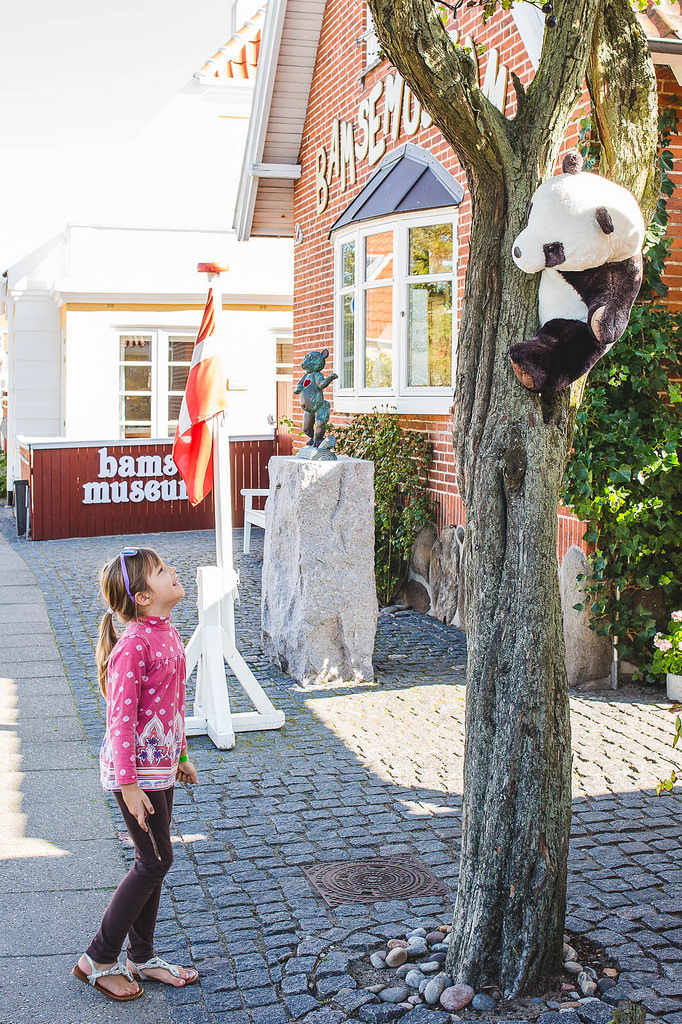 Rare teddy bear sighting in Skagen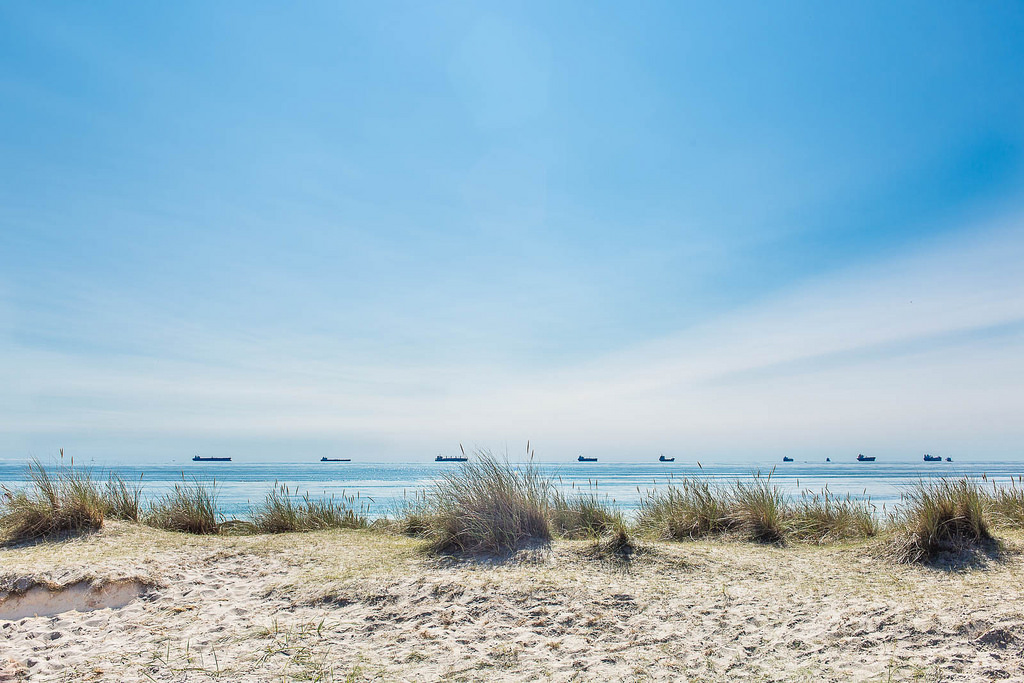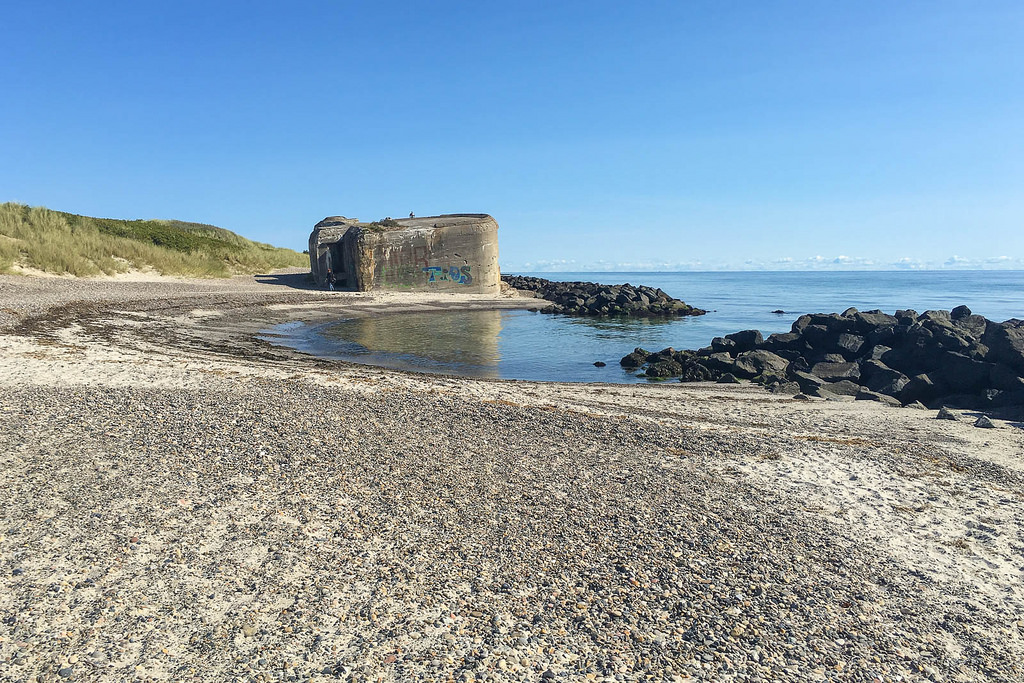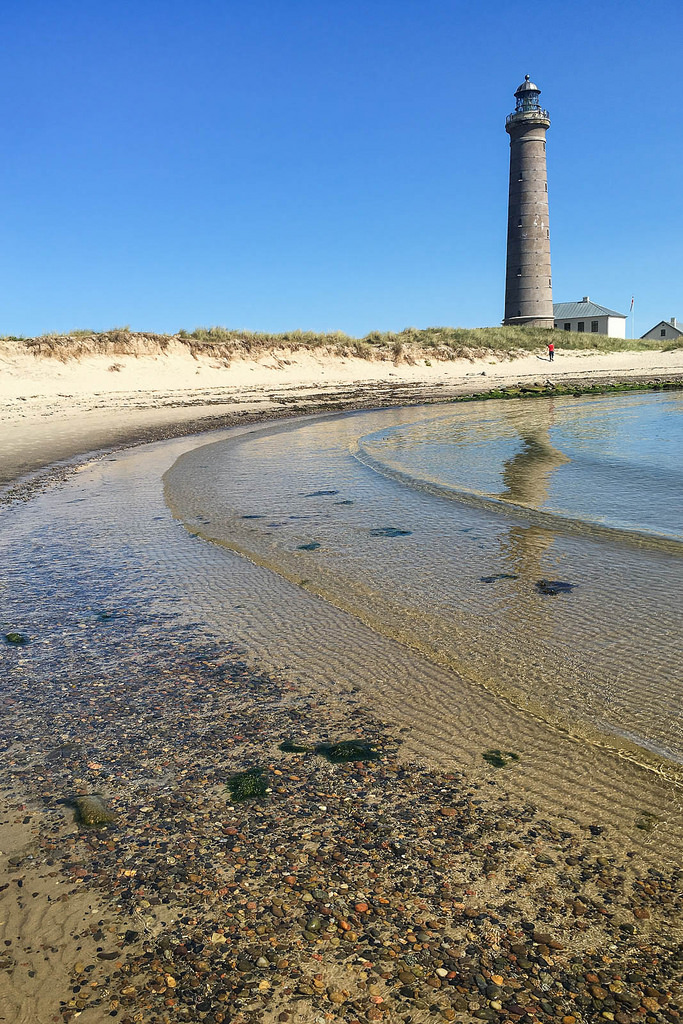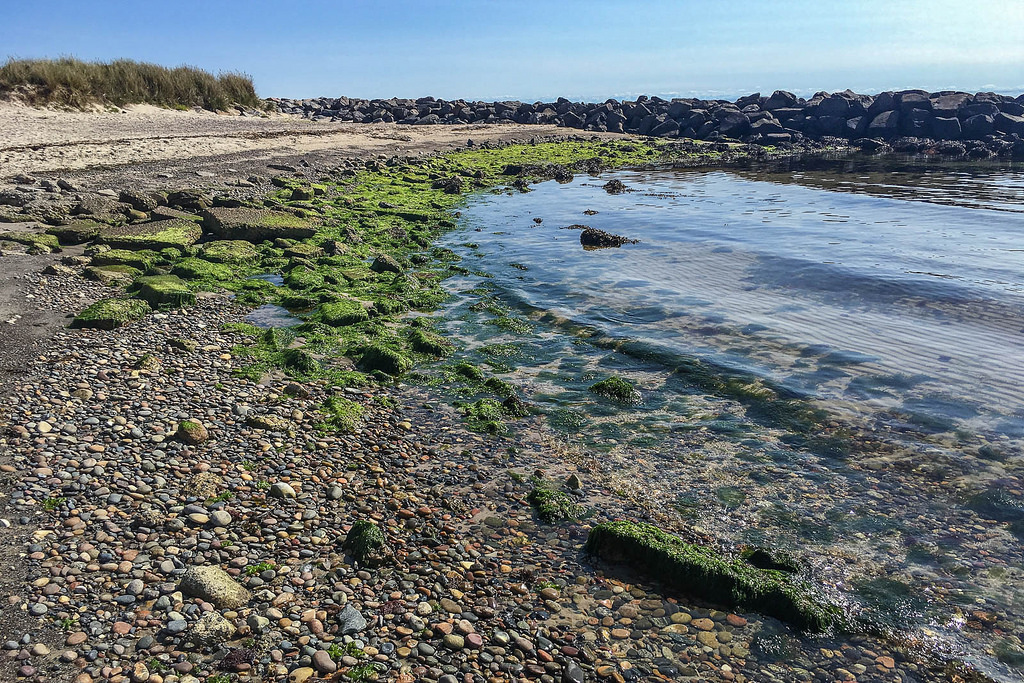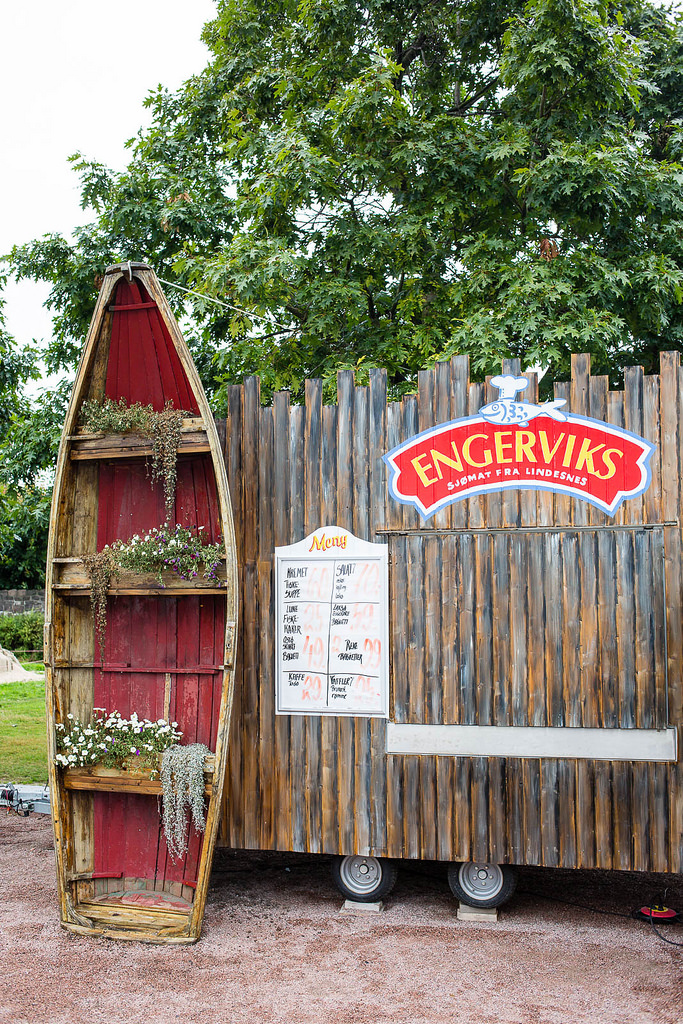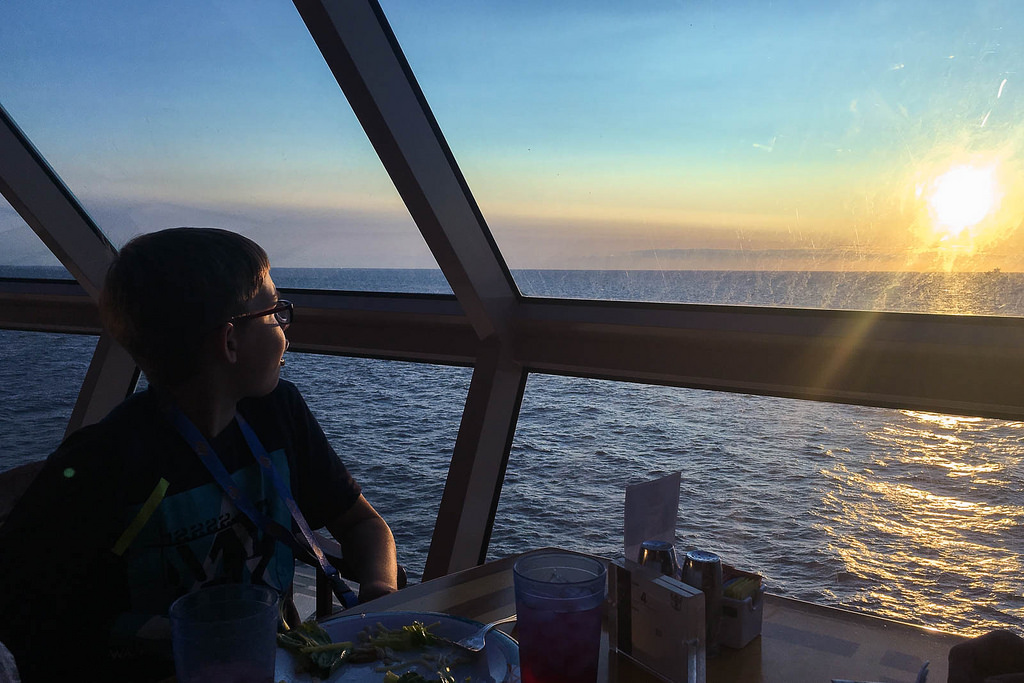 Can't beat this dinner view
---