Sparks Summer Tour '09
This summer I'll be traveling to the Ft. Smith, AR area, San Antonio, TX, and Kanehoe, Hawaii! If you live in or near any of these area and are interested in photos, please send in your request asap. Referrals are also always appreciated.
Here's the flyer for the Ft. Smith Portraits and the Park evening.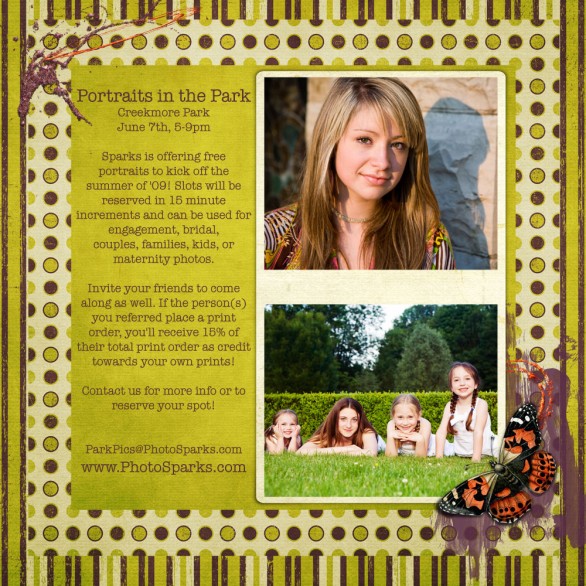 ---