I need to shoot people with my Canon!
I actually have a shirt that says that! I guess I need to take a photo of myself wearing it and posted it in the About Me section.
Anywho, I'm writing this in the hopes that my lovely blog readers can help me. I've planned a trip home to Oklahoma for the whole month of July. The airfare from Germany is crazy expensive right now, so I'm hoping to book a few photography gigs while I'm home to help pay for the visit. I'm open to weddings or portrait sessions and will be offering discounts. Tell all your friends! Hook me up!
Edit: I just wanted to say, "Wow!". I'm really overwhelmed with all the support and help my friends and past clients are giving me. I posted a few notes online about needing to find some work and within just a couple of hours, I had like 7 emails from people they'd referred to me! How awesome are you guys?! I love ya! Keep 'em coming!
Here's a pic of just a few of the awesome friends I have. Yeah, that's me on the bottom right with my big preggo belly =)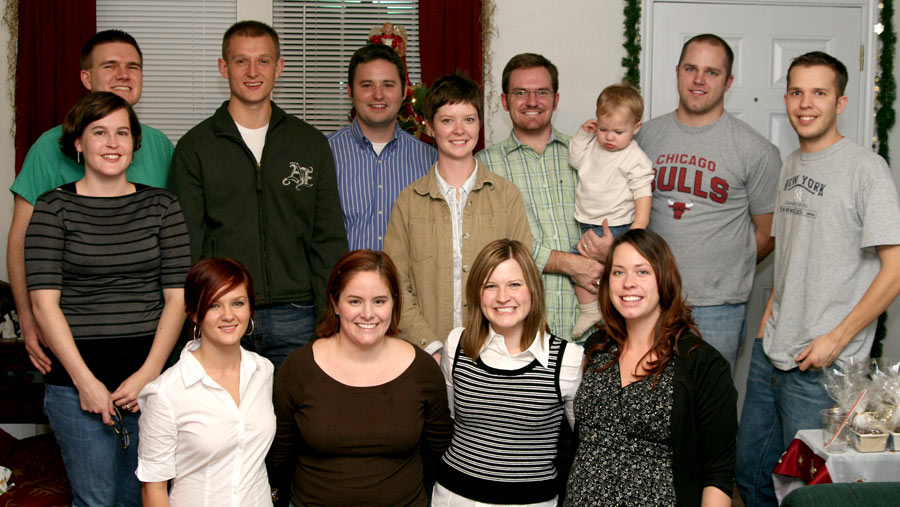 ---